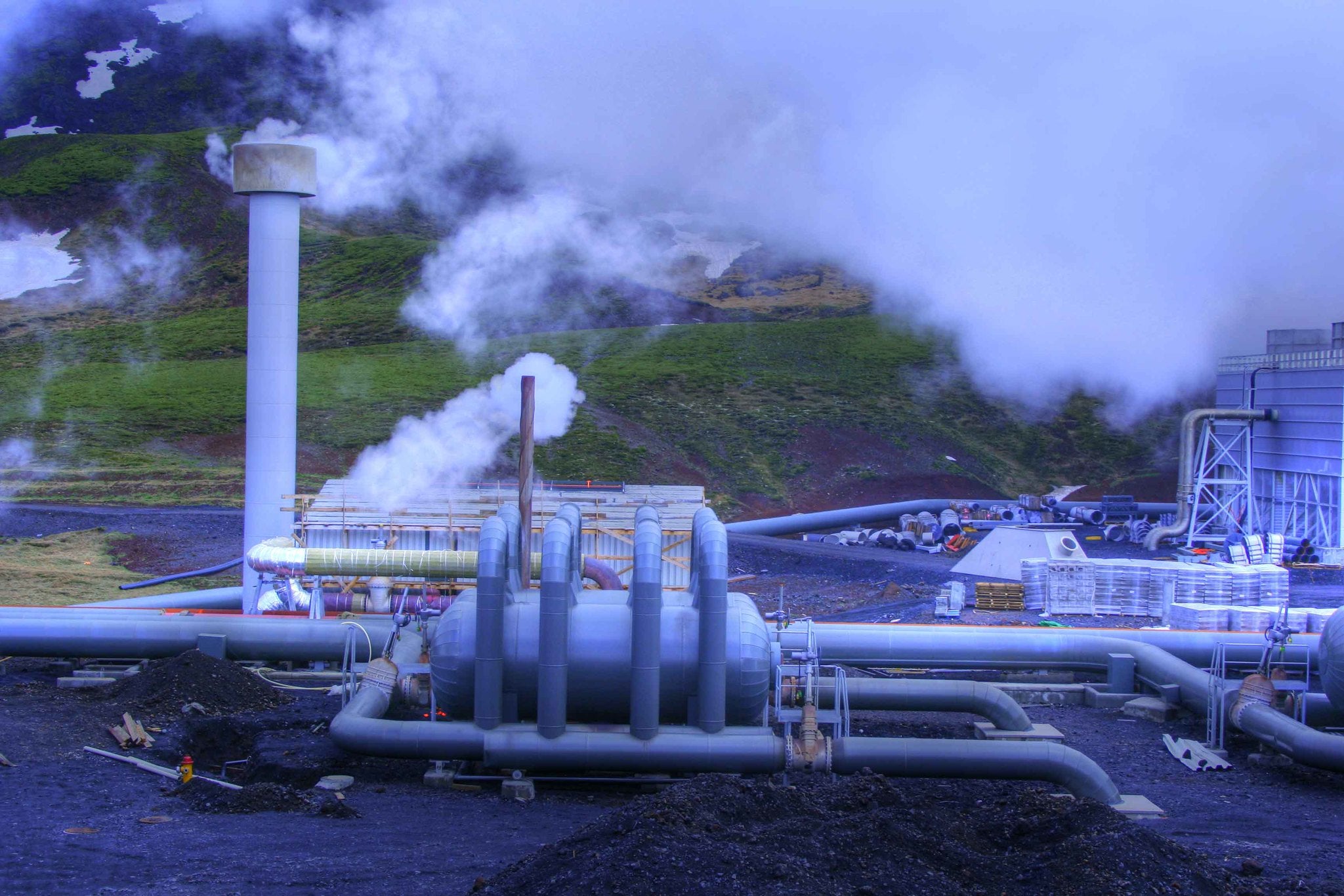 Geothermal power could be described as a unique case study into practicality versus potential in the clean energy industry. The idea of powering human construction using the Earth's underground heat has significant potential, with the International Renewable Energy Agency (IRENA) calling the process a prospective source of "steady, predictable large-scale power generation".
Geothermal stands out especially in comparison to forms of renewable energy such as wind and solar, where the electricity generated is reliant on environmental conditions beyond human control.
However, geothermal power has struggled to make a significant contribution to the world's energy mix, as the cost and practical challenges of accessing and exploiting underground heat at such great depths have proven difficult to overcome.
Furthermore, there are few viable geothermal sites around the world, and with those dotted across an eclectic mix of countries and regions, that has made large-scale geothermal development challenging. According to the International Energy Agency (IEA), four countries – Indonesia, Kenya, Turkey, and the Philippines – will dominate new geothermal power facilities between 2023 and 2025, with Indonesia alone adding three times more capacity than the rest of the world.
As a result, geothermal power remains a potential, rather than practical energy source at present. The IEA reported that just 0.3GW of new power was added in 2020, and IRENA has noted that just 14.1GW of installed capacity exists worldwide.
To address these challenges, and bring a more holistic approach to geothermal development, Canadian energy firm Eavor has developed a system of both vertical and horizontal drill shafts to help move geothermally-heated fluid around the world, helping to expand the influence of the energy source. With financial support from energy majors such as Chevron and bp, the technology could help geothermal power finally realise its potential.
A closed-loop system
Eavor's solution, dubbed Eavor-Loop, comprises what the company calls a "closed-loop" system. In conventional geothermal power systems, a well is dug deep underground, bringing water into contact with the high temperatures beneath the Earth's surface, heating the water, which is then pumped back to the surface. The water is then cooled and turned into steam, which is used to drive turbines and produce electricity.
Eavor's technology uses the same principle, but instead of bringing hot water to the surface, its wells run vertically, towards the centre of the earth, and horizontally, perpendicular to these structures, creating a system of pipes and tubes more akin to a radiator than a geothermal power system. A "working fluid" is then inserted into these pipes, where it can move throughout the network, being heated as it moves deeper, and turned into steam as it reaches settlements and industrial buildings on the surface.
"When compared with peers, Eavor's technology is more deployable," explained Chad Bown, a member of Eavor's board and managing director at BP Ventures , highlighting the relatively flexible approach of the closed-loop system compared to existing geothermal facilities. "It doesn't rely on specific geological structures and the technology can theoretically be deployed anywhere.
"It also doesn't require fracking, which we've often seen in traditional geothermal technologies. I believe Eavor's technology will lead to an increase in geothermal power usage."
The company is currently developing a demonstration project in Alberta, Canada, which will serve to prove the efficacy of the technology. Eavor claims that a single installation of its loop system could provide heat to 16,000 homes, and the pilot plant, while not intended to be developed to such a scale, will see the construction of its subterranean pipes at depths of 2.4km below the Earth's surface.
Investment and collaboration
Yet turning this pilot project into a commercial-scale facility will require significant investment, and in February, Eavor received financial backing from some of the energy industry's most influential companies. The firm received $40m in funding from a range of companies, including bp Ventures, with Bown's role in both energy companies placing him in a unique position to comment on the deal.
"This investment and the collaboration formed around it are critical to the commercialisation of the technology," Bown explained. "Eavor will use a portion of the funding to bolster ongoing research and development into reducing the cost of its offering.
"The funding will also help Eavor scale its already extensive project pipeline and deliver on its ambition – to power the equivalent of 10 million homes by 2030."
The deal could see both companies leverage their particular expertise to great effect – Eavor's unique technology and bp's financial muscle – and set a precedent for other deals in the energy industry. Bown suggested that such collaborations could be critical to the future of the energy sector, with climate deadlines approaching faster than ever and innovative technological solutions requiring investment to succeed.
"At bp, we have set out our ambition to become a net-zero company by 2050 or sooner, and to do this, we need to reimagine our industry," said Bown. "Part of this process involves looking outside of our organisation, as we know that we don't have all the answers. That's why bp ventures was set up; to identify and invest in private, high-growth, game-changing technology companies, accelerating innovation across the entire energy spectrum.
"And ultimately, of course, we want Eavor to succeed – as with all of our portfolio companies, we will support the business through a long-term relationship that delivers strategic value to all parties."
Challenges and solutions
Bown is optimistic that the large-scale investment will help Eavor overcome both its own technical and logistical challenges, and form a framework to tackle similar obstacles in the geothermal sector more broadly.
"A key goal of Eavor's is to increase the commercialisation of geothermal energy," Bown explained. "Historically, geothermal power solutions have been limited to locations with a very specific geological composition, yet Eavor has overcome this by developing a widely deployable solution that can theoretically be developed anywhere on earth."
Eavor is also hopeful that by bringing a company of bp's international reach and reputation, it can pivot away from the present situation, where geothermal power is locked into regions where subterranean heat can be easily accessed. The company's site refers to a 2018 article published in Renewable and Sustainable Energy Reviews, which highlighted areas where geothermal power can and cannot be viably developed on a local scale.
Regions such as the Indian sub-continent and Central America are among those not marked as likely geothermal hotspots, but Eavor predicts that these regions will be among the most suitable for its Eavor-Loop solution.
The company is eager to deliver low-cost power too, which is of particular importance considering the falling cost of many renewable power sources around the world. In 2017, IRENA suggested the levelised cost of electricity produced by geothermal facilities could be as high as $0.14 per kilowatt hour, but figures from the US Government put the price as low as $0.05 per kilowatt hour today.
"Another potential barrier for widespread adoption of geothermal energy is cost," said Bown. "That's why Eavor is investing a portion of its Series B funds into research and development, focusing on developing a geothermal solution that's price competitive in all markets."
"We see Eavor's potential as complementary to our growing wind and solar portfolios," concluded Bown, highlighting the key role of geothermal power in the world's future energy mix. "Our customers are asking for cleaner products from cleaner energy sources, and so bp is directing more of its capital towards this objective – geothermal energy is one of many important clean energy frontiers."