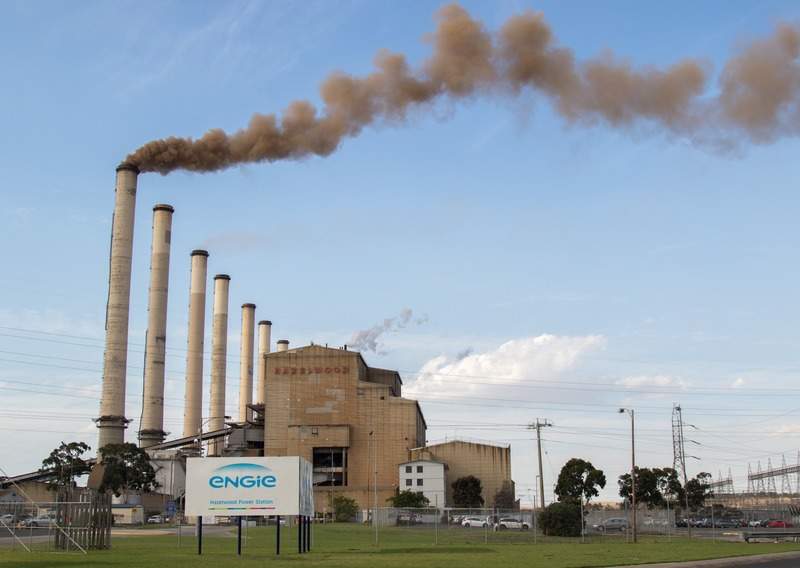 For decades, Australia has borne the nickname 'the lucky country' to describe various fortuitous circumstances that have played in the country's favour. The foremost and most-often quoted of these advantages is an abundance of energy resources, including some of the world's largest reserves of coal and natural gas.
Now that the world has turned its attention to decarbonised energy systems, Australia is similarly blessed in terms of renewable energy potential. According to Australian think tank Beyond Zero Emissions, the country's "economically demonstrated solar and wind energy resources are estimated at over 5,000 exajoules, 75% greater than Australia's coal, gas, oil and uranium resources combined".
Soaring energy prices
The energy numbers look great on paper for the lucky country, but you'd be hard pressed to convince many Australian families and businesses that their electricity supply, and what they pay for it, has anything to do with good fortune. Australians – particularly those who live in the eastern states of South Australia, Queensland, New South Wales, Victoria and Tasmania, which together make up the National Electricity Market (NEM) and account for 86% of the country's population – pay some of the highest residential electricity bills in the world.
"Australians pay some of the highest residential electricity bills in the world."
South Australia tops the list with just under A$0.50 per kWh, with New South Wales, Queensland and Victoria also represented in the world's top 10 highest electricity prices. As a comparison point, the European Union average is just over A$0.30 per kWh, while US consumers, benefiting from a glut of cheap gas, pay between A$0.10 and A$0.20. A report published in June by the Grattan Institute found that wholesale electricity prices increased by 130% in the NEM between 2015 and 2017.
Energy-intensive Australian businesses are also feeling the strain of high prices. Sydney-based equipment manufacturer Alchin Long Group told the Australian Financial Review last year that it might reconsider bringing Chinese operations back to Australia after a massive increase in electricity prices in a new contract from utility company Origin Energy, which upped the price from A$55.30 per MWh to A$109.70. Other industrial firms and mining companies have also expressed their reticence to approve new investments while one of their primary input costs is surging.
"We have every energy resource you could want – whether it's old-school or new-school – here in Australia," Liberty House Group founder Sanjeev Gupta, who entered the South Australian steelmaking sector last year, told Bloomberg. "Yet, we have the most expensive power in the world."
Are renewables to blame?
Amid the wider debate around coal-fired power and Australia's transition to low-carbon generation, high energy prices have at times been wielded as a political club. The move away from coal-fired power and towards greater adoption of intermittent renewables, argue coal lobbyists and some government figures including former Prime Minister Malcolm Turnbull, is driven more by ideology than economic sense. Moreover, consumers pay the price, both literally and in energy security, for the loss of baseload coal plants and the growing share in intermittent renewables.
"We know what happens if you allow left-wing ideology and politics to drive your energy policy," said Turnbull at last year's Liberal National Party state conference in Brisbane. "You get unreliable and unaffordable power, and business is driven out of your state."
There is certainly some truth to these claims. High prices and power outages in South Australia, the country's leading wind power-producing state, have been exacerbated by the increase of intermittent resources and the lack of dispatchable backup plants. Similarly, the relatively short-notice closures of large, heavily polluting coal-fired plants has driven wholesale prices up in some regions. In the state of Victoria, for example, last year's closure of the 1.6GW Hazelwood coal power station prompted a price surge of 85% compared to 2016 prices, according to the Australian Energy Regulator (AER).
Short-termism and climate squabbles
But the rhetoric from supporters of Australian coal misses the point that many of these issues stem from the management of the country's energy transition, rather than the transition itself. Endless flip-flopping on climate policy by successive governments has created an uncertainty that makes it difficult for energy companies to invest in bolstering generation capacity and push prices down. The Labor governments of Kevin Rudd and Julia Gillard attempted to bring in climate policy measures such as the Carbon Pollution Reduction Scheme and a carbon pricing initiative, but they have either died on the vine or been dismantled by the Liberal-National coalition that came after.
"The Renewable Energy Target has driven investment in renewables deployment across states."
As for central policies that have managed to stick it out, implementation has sometimes been ill-considered. The Renewable Energy Target (RET), which stipulates that at least 20% of Australia's electricity supply should come from renewable sources by 2020, has driven investment in renewables deployment across states – in particular those with supportive local governments – but little consideration appears to have gone into managing the supply-demand and price implications of renewable installations.
"While [the RET] has been effective at encouraging wind and solar generation capacity installation, it has also distorted the investment that has occurred in the transition from higher-carbon technologies to lower ones," notes a June 2018 report on retail electricity pricing published by the Australian Competition and Consumer Commission (ACCC) following a year-long inquiry. "The subsidies received for installing wind and solar made the business case for doing so compelling but did so in a way that was indifferent to the ability to provide energy to the market when demand requires it."
High prices are about far more than renewables and coal
While Australian politicians focus disproportionately on partisan squabbles over coal and renewables, this debate is only a single thread in a tapestry of factors that have bumped up Australian electricity prices. And upward price pressure certainly isn't the sole domain of renewable technologies. The recent Grattan Institute report notes the rising commodity costs for natural gas and black coal, adding further costs to consumers as backup fossil fuel plants were needed more often. According to the institute, these cost drivers account for 40% of the increase in the value of electricity traded annually in the NEM between 2015 and 2017.
Australia's extensive energy exports play a role here. By 2019, Australia is expected to overtake Qatar as the world's leading exporter of liquefied natural gas (LNG). In 2016, more than half of Australia's natural gas production was exported as LNG to overseas customers including Japan, and the Energy Market Operator expects that this proportion will increase to 80% by 2020. This compares to 9% of production exported in the US, which leaves plenty of supply to ensure cheap energy prices for American consumers.
Energy firms choosing more lucrative export markets over domestic demand has spurred supply shortages and price increases in Australia, so much so that the Federal Government had to threaten gas export controls last year to make leading producers such as Origin, Shell and Santos guarantee to supply enough gas to local markets to cover the expected demand shortfall over the next two years.
According to the ACCC's pricing report, wider issues concerning the regulation of networks and power suppliers have left a string of problems contributing to Australia's high energy prices.
"At all stages of the supply chain decisions have been made over many years by many governments that set the NEM on the wrong course," the report argues.
The relaxation of monopoly oversight has allowed network owners to spend excessively, passing on billions in added costs to consumers. State governments have also been lax in encouraging competition and avoiding concentrated markets, the ACCC notes, giving an example of New South Wales, where two Macquarie generating units were sold to AGL Energy, "missing an opportunity to deliver a competitive market structure by selling them to separate buyers".
The commission also lumps a share of the blame onto electricity retailers themselves, accusing them of creating confusing pricing structures that vary across the market and leaving many households paying more for electricity than they need to. Pay on time discounts, the ACCC adds, "are excessive and punitive for those customers who fail to pay bills on time".
ACCC report offers a road forward on prices
The ACCC's report provides a list of recommendations to help reduce prices and improve outcomes for end users. To curb excess spending, the commission has recommended a rebate system to compensate customers when there is over-investment. Competition can be boosted by caps on mergers and acquisitions, empowering the AER to investigate and penalise market manipulation and the division of Queensland's regional energy infrastructure into three distinct generation portfolios.
"The recommendations also include easier utility switching so that consumers can seek the best deals."
Investment in generation capacity could be rebuilt by a federal guarantee to purchase electricity at A$45-A$50 per MWh from generation projects designed to serve large industrial users after the industrial supply arrangement has run its course, giving more long-term predictability for investors. The report also strongly recommends bipartisan and state-level backing for the National Energy Guarantee, which mandates that energy companies provide reliable, dispatchable power when it's needed.
The ACCC also wants to see more transparency brought to consumer discounts, with a benchmark rate for households and small businesses set by the AER. The recommendations also include easier utility switching so that consumers can seek the best deals, and a code of conduct for third-party intermediaries to ensure that deals offered are in the best interests of the customer.
Australia's affectionate 'lucky country' nickname has a sharp smack of irony to it; the phrase was coined as the title of a 1964 book by social critic Donald Horne, who used it to criticise what he saw as the country's inept leadership. The full quote in the book reads: "Australia is a lucky country run mainly by second-rate people who share its luck." With politicians bickering along party lines while consumers and businesses struggle to keep the lights on, there are times when Horne's assessment seems sadly relevant. Citizens, businesses and associations are clamouring for a well-considered, bipartisan energy plan that lowers bills, and they shouldn't have to rely on luck to get it.