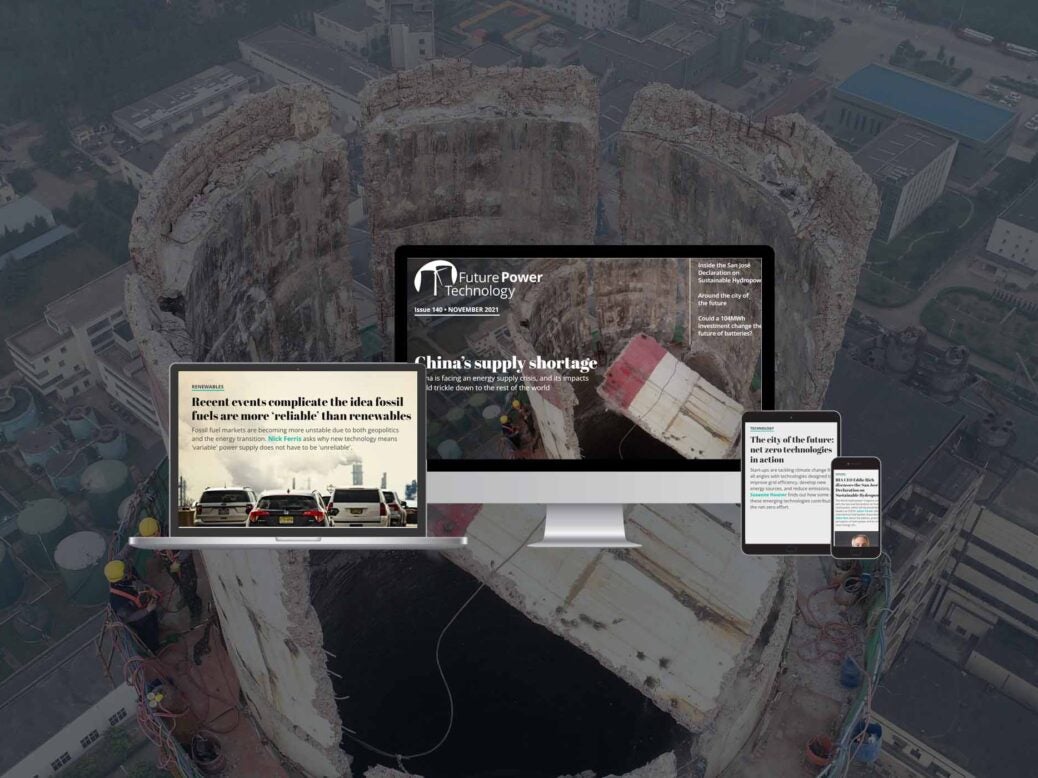 With power supply shortages triggering blackouts in China, we ask if the Chinese energy industry is already so influential that when China sneezes, the world catches a cold.
Elsewhere, we dive into the depths of two exciting technological innovations, hydropower and smart batteries, to see how these similarly high-potential power products could be delivered. We speak to industry leaders Eddie Rich and Sonia Quiterio to learn more about realising these lofty ambitions, and interview Oxford University spin-out Brill Power about its own innovative approaches to overcoming the challenges associated with batteries. To read about all this and more, read on.
Whether you are on a desktop, tablet or smartphone, you can read the magazine for free online, and join the conversation on Twitter.
In this issue
China's supply shortage
Global supply shortages continue to impact leading countries as they struggle to keep up with energy demand ahead of winter. Sam Tabahriti investigates the impacts of one such shortage in China.
IHA CEO Eddie Rich discusses the San José Declaration on Sustainable Hydropower
The World Hydropower Congress concluded with the San José Declaration on Sustainable Hydropower, which will be presented to leaders at COP26. Julian Turner talks to International Hydropower Association CEO Eddie Rich about the policies, practices and perception of hydropower and its role in the clean energy mix.
Recent events complicate the idea fossil fuels are more 'reliable' than renewables
Fossil fuel markets are becoming more unstable due to both geopolitics and the energy transition. Nick Ferris asks why new technology means 'variable' power supply does not have to be 'unreliable'.
The city of the future: net-zero technologies in action
Start-ups are tackling climate change from all angles with technologies designed to improve grid efficiency, develop new energy sources, and reduce emissions. Susanne Hauner finds out how some of these emerging technologies contribute to the net-zero effort.
Intelligent battery management systems: an interview with Brill Power
Brill Power, an Oxford University spin-out, has created new intelligent battery management systems that will improve the performance, lifetime, and safety of batteries, as well as costs. Sam Tabahriti speaks to two of Brill Power's co-founders.
A 104MWh investment: inside Conrad and GE's battery storage deal
Conrad Energy and GE Renewable Energy have agreed to develop a battery storage solution for the UK. JP Casey asks whether the project could overcome many of the traditional challenges affecting renewable power adoption?
Next issue: energy colonialism
We explore the relatively new, and profoundly dangerous, phenomenon of energy colonialism. This sees actors in wealthy countries, from private companies to state-backed enterprises, investing in the power infrastructure of the Global South, moves which can often bring employment and infrastructure to the less wealthy countries, but do so at the cost of independent action and freedom of their own energy industries. Can these pros and cons ever ethically be balanced, or is this just the latest chapter in a centuries-old story of a wealthy elite looking to dominate the world?
Free Report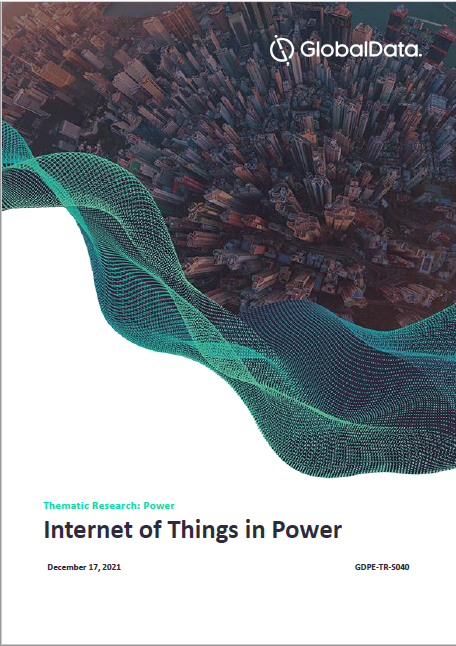 Determine the future strategies for IoT in Power
In 2021, the power sector faced significant challenges across the entire value chain. These included spiking energy costs, transitioning to renewables, and safeguarding assets against extreme weather conditions. 
The Internet of Things (IoT), billed as a key part of the next industrial revolution, can significantly transform the power sector by optimizing operations, managing asset performance, and engaging customers to lower energy costs.  
GlobalData's IoT in Power Thematic Research report provides you with an in-depth lens into the impact of IoT on the industry. We highlight both the challenges and opportunities associated with the innovative technology now, and in the future. Our report also covers:
Major players and companies

 

Market size and growth forecasts

 

Case studies 

 

Sector scorecard

 
According to GlobalData figures, global IoT revenue in the energy sector will reach $59 billion by 2025, up from $34 billion in 2019. Ensure your company is proactive in adapting strategies and processes to help you remain competitive.
Download the full report to get ahead of the competition.  
by GlobalData