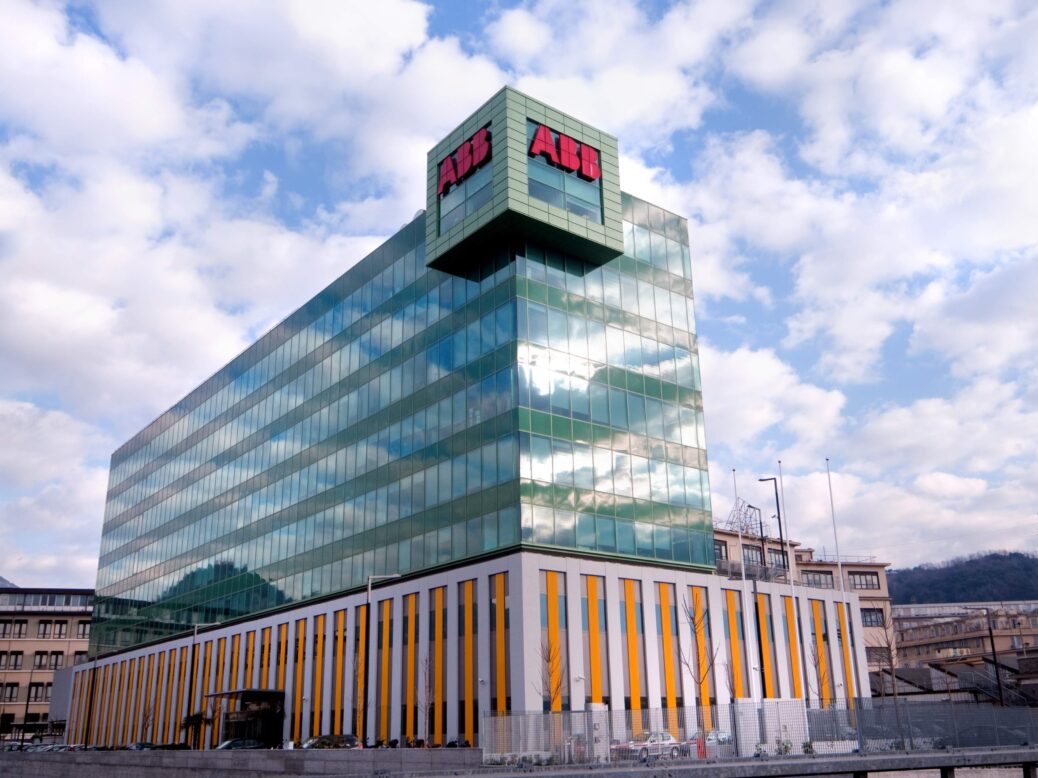 "Every customer I speak to, literally, the conversation veers to how to use big data and digital to improve the operation of their facility, whether for better reliability, reduced maintenance costs or carbon footprint, or to help them respond better to a changing grid," says ABB managing director for power generation and water Kevin Kosisko.
It was on this basis that the firm decided to open an ABB Ability Collaborative Operations centre focused entirely on power generation and water in Genoa, Italy in February; a place where Kosisko says the company has a "deep and rich heritage". ABB already has ten other, similar but non-power and water focused centres globally.
At the new centre, through data collected from various sources, ABB experts monitor key plant equipment remotely. When the system flags a potential problem, in-plant staff and the co-located engineers work together to resolve the issue, mitigating the need for any unplanned maintenance or outage.
By constantly monitoring equipment in this way, it's possible to predict when key assets might have a problem based on a model and data set. Known as condition-based or predictive maintenance, as opposed to time-based, according to ABB this offers operators  a 20% extension of machine life, a 50% reduction in maintenance costs and a deeper visibility into equipment, plant and fleet performance.
"It allows operators to make a decision about delaying maintenance on those assets – if they can keep a boiler running safely at high-efficiency for an additional six months, that is a tremendous saving," explains Kosisko.
Adding flexibility
This approach to maintenance is nothing new; similar services are offered by other providers, such as GE and Siemens. But this approach to operations is becoming more popular because it provides additional benefits, such as increased plant flexibility, something that is paramount in an energy sector transitioning to low-carbon generation.
As Kosisko explains: "The introduction of solar and wind to the grid creates a completely different dynamic from what used to be traditional base-load plants, like coal-fired plants and natural gas; these plants now have to become more responsive to changes from renewable input in the grid because the preference is to use renewable energy when available."
Units that were previously used to operating in a steady condition must now ramp up and down more rapidly. Big data can help by optimising fuel consumption so a plant can be started ten minutes faster.
"This creates thousands of dollars of savings every time and because of renewables, operators are now doing it more frequently," says Kosisko. "Furthermore, by predicting their condition, digital technologies can help operate those assets under the right stress levels, ramping them up as rapidly as possible without causing permanent thermal damage. That is needed in the industry."
Picking the right service provider
Whereas before there was some resistance to digitisation, Kosisko says the industry now widely accepts the need to invest in this type of technology, the question is rather: "With who and what problems they want to solve?"
Other solutions on the market include Siemens' MindSphere operating system and GE's Predix Performance Management, both of which offer data analytics, predictive maintenance and collaboration. So, with stiff competition from other well-known providers, what gives a company an edge?
"To be successful in this digital space you need to have a combination of trust, expertise and honesty between the customer and whoever is helping them create these digital solutions," says Kosisko.
"I think, when you have those three pillars, you can challenge each other and get outside the typical supplier-vendor relationship to achieve a truly collaborative mindset and bring the expertise of both to solve problems, as opposed to saying: 'Here is my problem, I am contracting you to solve it.'
"Because, to be honest, we have expertise but we don't have all the knowledge the customer has on the plant they are operating every day; the final decision lies with them, but we can augment their expertise and identify potential areas of risk."
Identifying problems
Digitisation is about more than just data, Kosisko adds, but about identifying problems and using data to solve them.
"Lots of data doesn't solve anything, lots of data with expertise doesn't solve anything, but data with expertise and knowing the critical issues allows you to build the appropriate model, to then drive a solution," he says. "That's why our first engagement with our customers is to sit down and say, 'What are the key challenges you want to solve with the use of data analytics?'"
Once ABB identifies the key areas the client wants to focus on, it examines what data the plant already has. Data can come from various sources, such as process control systems or independent sensors or a manufacturing execution system.
Partnering with a company that has additional expertise can also help companies manage the anticipated skills shortage amid a transitioning workforce.
"There is tremendous change in the workforce taking place in power generation; over the next –five to seven years there is going to be an enormous amount of capability leaving the sector, but traditional power plants aren't going away in that time," says Kosisko. "It is sometimes tough to attract talent but that personnel gap can be bridged with our collaboration centre."
Furthermore, he says it can help customers augment the training of their newer staff to bring them up the learning curve much quicker using backend support.
"It allows them to continue operating through that gap of knowledge that may exist for some years," he adds.
What next?
ABB appears committed to its remote operations offering and has plans to rollout other centres across the US and Asia. The facilities will cover many verticals, such as power, water and oil and gas, according to Kosisko, and are easy to expand.
However, as digital increases incrementally, where does he see it going in the future energy space? Surprisingly, not to AI and automation – at least not fully.
"People start to think, why do I need human intervention, couldn't this all be done with machine learning and AI over time? I don't see that in the near term," he says.
"Maybe it is beyond my frame of reference, but what I do see is higher augmentation for operators and engineers through the use of AI and machine learning with data to develop their analytics and add to their decision-making process for more informed management."