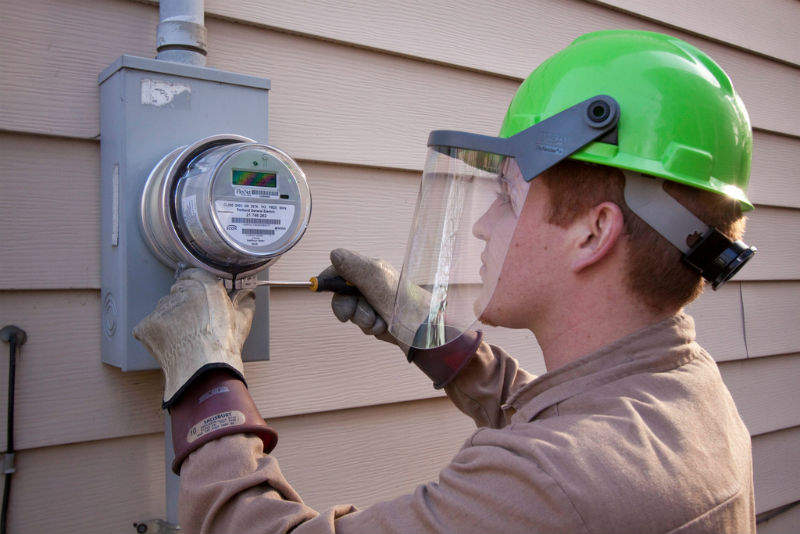 How long do you take to shower, and is it anyone's business? With new research from consulting firm Capgemini revealing some major energy companies sharing data for greater revenue opportunities, should UK customers be worried that their personal data could be passed on without their knowledge?
Capgemini has found that 84% of major UK energy companies are in the process of identifying new opportunities surrounding data, potentially selling customers' personal data as a new revenue stream. Of the 84%, a further 84% are already pursuing these opportunities, and 52% plan to use data to broaden their current value chain, transforming their business models and collaborating with firms in adjacent markets.
The firm says that major UK energy suppliers agree that digital disruption will revolutionise the energy industry in the next five years, with 86% citing the government's 2020 smart meter target as the pivotal driver.
"There are multi-level of sophistication in the provision of these services to consumers," says Capgemini vice-president Dr Alain Bollack.
"It is important to highlight that utility companies are very rigorous in collecting the data with the approval of the consumers."
"The basic level is provided through the In-Home Display (IHD) delivered with the smart meters. The IHD has a traffic light indicator to inform the consumer of the intensity of use of energy. The next level of sophistication would be for utilities to provide consumption comparison with comparable families living in similar types of houses. It informs a family that they are above or beyond the average consumption of similar families.
"As a third level of sophistication, Utilities are able to decompose the consumption signal and identify specific consumption patterns of the fridge, the kettle, the washing machine etc. Utilities can advise the consumer on how to reduce their overall consumption based on this detailed analysis.
"Finally, there are alerts that can be created based on the consumption. Utilities are testing the service with families, alerting the change of behaviour of an old age pensioner to their children. For example, Utilities can detect that the kettle has not been used in the morning to prepare the morning coffee or tea. This could be an indicator that the pensioner is ill or else. The family would be alerted."
Energy companies sharing data: Should customers be concerned?
The data economy has become somewhat of a theme in the energy industry and relies on a culture of collaboration. If your utility company can share your personal data with your home insurance company, there is a business opportunity to improve services.
Smart metering and other customer-focused initiatives are generating large amounts of data on how customers use energy. Over three-quarters of energy companies said they were well-equipped to handle the data influx and 70% said they had already implemented technologies to manage data and use it effectively. Around 68% say that energy companies sharing data will enhance customer experience, and half say that it will help them to reach a wider target audience.
"It is important to highlight that utility companies are very rigorous in collecting the data with the approval of the consumers," says Bollack.
"The rules to collect smart meter data have been defined very clearly and strictly by Ofgem. The key fundamental data is the live consumption data for electricity and gas, again it requires the approval of the consumers to collect the most granular data – every 6 seconds data for electricity and every quarter for gas consumption."
However, EU European data protection supervisor Giovanni Butarelli told Power Technology:"The Europe-wide rollout of smart metering systems may bring significant benefits, but also entails considerable risks to the protection of personal data."
Guy Herbert of the NO2ID public campaign group agreed, telling the Guardian: "Smart meters are presented as an environmental and power-saving initiative. But it's a highly surveillant model. It can tell how many showers you have had, when you are cooking, when you are in and out of the home."
As the General Data Protection Regulation (GDPR) was rolled out across Europe this year, designed to improve the way businesses handle customer data in order to mitigate illicit data sharing, should we be worried about energy companies sharing data, or the kind of information a smart meter can pick up?
Varun Nagaraj, senior vice president, Product Management and Marketing at smart meter manufacturer Echelon doesn't think so.
Nagaraj says: "Given what Google and all the other on-line companies know about individuals and their habits, it is ridiculous that we are spending cycles debating whether a customer's privacy is compromised because a utility could look at a consumer's energy usage pattern at a 15 minute granularity and then create a detailed profile about that consumer."