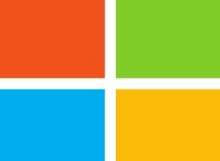 Microsoft is betting big on smart power. Not only has the software giant overhauled its Washington headquarters, equipping the sprawling campus with a monitoring platform based on fault detection and diagnosis technology, which it estimates will save roughly $1.5m in energy costs every year; Microsoft is also committed to using smart technology to drive energy efficiency at city scale.
In July 2013, the company took its first step towards that lofty goal, by partnering with the city of Seattle to install its monitoring software, which is powered by its Azure cloud services, in four downtown buildings, with the aim of saving ten to 25% in energy and maintenance costs per year.
And this is only the beginning. Elly Earls spoke to Microsoft's chief environmental strategist Rob Bernard to find out more about the company's smart agenda and why he believes IT innovation and Big Data should form the foundation of all 21st century cities, making them "competitive, vibrant and sustainable places to work and live."
Elly Earls: Why has Microsoft decided to bet big on smart building technology?
Rob Bernard: Buildings are one of the largest contributors to global carbon emissions with commercial buildings in the US responsible for nearly 20% of US greenhouse gases.
In addition, commercial buildings are often one of the single greatest operational expenses for organisations, so cutting buildings' energy use can both reduce emissions and improve the bottom line.
By using Big Data to make buildings smarter and more efficient, Microsoft and its partners are helping building owners reduce their carbon footprint and address climate change.
EE: Microsoft recently installed its monitoring software on 125 buildings at its campus in Redmond, Washington. How much did the new system cost to install and how quickly has it paid itself back?
RB: From the initial pilot on 15 buildings across our Redmond campus, Microsoft found that it could deploy a smart building solution with an upfront investment of less than five percent of what it spends on energy annually, with a payback period of less than 18 months and energy savings of between six to ten percent per year.
Compare that to the cost of retrofitting an existing building and the associated occupant disruption, and it's clear that Big Data and analysis enabled by software can yield significant financial and environmental savings.
EE: What is the one biggest area the monitoring software has made the most impact? Can you give an example to illustrate this?
RB: Historically, our building engineers would move from building to building, camping out in each for two weeks at a time to inspect and tune it top to bottom, before moving on to the next.
It would take them five years to tune up all of the buildings on campus, and then they'd start the process all over again.
Their tune-ups were making the buildings run more efficiently, saving the company around $250,000 annually, but we were not able to leverage the building data to address and anticipate issues.
Now, our building engineers are collecting 500 million data transactions every 24 hours. The smart buildings software presents engineers with prioritised lists of building-related issues large and small, and even puts them in prioritised order, according to how much the problem is costing the company. A majority of problems they can fix right from their desks, and for the rest, the engineers issue work orders.
To give you an example, in one building garage, exhaust fans had been mistakenly left on for a year (to the tune of $66,000 of wasted energy). Within moments of coming online, the smart buildings solution sniffed out this fault and the problem was corrected.
In another building, the software informed engineers about a pressurisation issue in a chilled water system. The problem took less than five minutes to fix, resulting in $12,000 of savings each year. Those fixes are just the beginning.
EE: It's not just your own Microsoft buildings the software is being used for. You are also partnering with the city of Seattle. What new challenges will you face with this project in comparison to the Microsoft HQ?
RB: That's right. Microsoft has been working with Seattle's Office of Economic Development and a handful of key partners in the last two years to develop an approach to driving energy efficiency at city scale. The result is an intelligent buildings pilot for downtown Seattle inspired by the smart buildings pilot that we implemented on Microsoft's Redmond campus.
The biggest challenges with Seattle as compared to our own campus deployment is the number of stakeholders involved – different building owners with different owners, lease terms and so on.
Large commercial building owners almost immediately grasped the value, but fitting it into the budget cycle and their current maintenance programme was a challenge. However, the city was able to ease this barrier by offsetting some of the onboarding costs with a grant from the US Department of Energy.
EE: How much do you hope the four buildings will save in energy costs?
RB: We anticipate the Seattle pilot will save between ten to 25% in energy and maintenance costs per year.
And notably, those four buildings represent a wide cross-section of building types, from a medical facility to a major hotel, which demonstrates that our approach to buildings can be scalable across an entire city landscape.
Savings for a large commercial building can exceed 100K annually. Of course, they will vary by market, but it's a very significant number and gets the attention of the owner / operator.
EE: Can you tell me about any other pilots you are involved with? What do these involve?
RB: We have an interesting pilot in Issy-les-Moulineaux, a suburb of Paris. It's a different type of implementation that focuses on the tenant / consumer experience in interaction with the building owner(s) and utility.
Exploring alternative models where we can examine how the user experience is an important part of conserving energy will hopefully lead to additive savings in cities around the world.
EE: What is the ultimate goal of this technology? Will it eventually be powering entire cities?
RB: Microsoft's experience demonstrates that an intelligent building solution can be established with an upfront investment of less than ten percent of annual energy expenditure, with an expected payback period of less than two years.
Given that buildings are one of the largest contributors to global carbon emissions and that, in the US alone, businesses spend $100bn on energy each year, this is a major cost for companies regardless of industry.
We want customers to understand that, by leveraging powerful analytics that add "intelligence" to existing building infrastructure, we have the potential to transform the way in which organisations manage energy across their real estate portfolio.
We firmly believe at Microsoft that IT innovation is the foundation of 21st century cities where Big Data will deliver services that make cities competitive, vibrant and sustainable places to work and live. This is the next generation of cities, and Seattle is just the beginning.

Related content
---
As the US Environmental Protection Agency finalises plans to crack down on power plant emissions, the Regional Greenhouse Gas Initiative's nine-state coalition has announced plans to transform its programme into one that could serve as a national model for reducing harmful emissions from power plants.
President Obama is standing by his pledge to cut carbon dioxide emissions by imposing the first-ever federal limits on new US power plants.
---