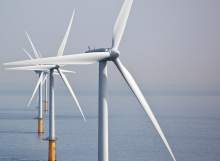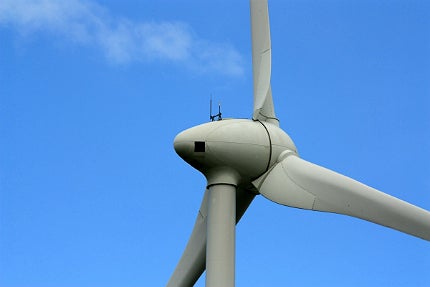 Offshore development plans
"The UK, accounting for almost one-third of the total European offshore wind potential, is a hotspot for offshore wind developments."
Offshore wind is an emerging source of renewable energy, and the higher and more consistent wind speed offered in comparison to onshore areas makes it an attractive source to explore.
At the end of 2012, offshore wind energy installations formed less than two percent of the total global wind power capacity. However, going forward, offshore wind power has the potential to become one of the major sources of energy, with large-scale wind power projects, capable of achieving high yields, set to become operational in the near future.
Europe represents a hub for offshore wind power development, with the region contributing 93% of the global offshore wind power capacity last year. A current lack of available land for onshore wind power developments across many European countries is forcing governments to explore offshore potential.
The UK, accounting for almost one-third of the total European offshore wind potential, is a hotspot for offshore wind developments.
The government has already announced tenders for 32.2 Gigawatts (GW) of offshore wind power, which are planned for completion by 2020. Other European countries with ambitious offshore wind power targets include Denmark, aiming for 50% wind power by 2020; Germany, with ten GW of offshore wind power by 2020; and France, with six GW of offshore wind power by 2020.
However, there is some skepticism that these countries will achieve these offshore wind power targets, due to the huge investments and heavy infrastructure requirements involved in meeting them. The European offshore wind market is expected to see annual offshore wind power installations grow, from 1,169 MW in 2012 to 6,507 MW in 2020.
European offshore wind infrastructure is sorely needed
Advanced technology and equipment is needed for offshore wind farm construction. Offshore turbines are specially designed with characteristics suited for offshore conditions, boasting specially designed components and systems, such as special climate control systems for the nacelle and other sensitive components.
"However, there is some skepticism that these countries will achieve these offshore wind power targets."
Offshore wind systems also have enhanced corrosion protection to withstand the marine climate. For offshore wind power installations, the foundation is another important factor for consideration, as the type of foundation depends upon both the size of the wind turbine and depth of the water.
Wind turbines and other heavy equipment are transported using barges and are installed using a jack-up vessel or floating crane vessel. With an increase in turbine capacity, the weight also increases significantly. Therefore, larger vessels are required based on the weight and dimensions of the wind power equipment.
For transmitting the power generated, an inter-array subsea cable connects the turbines to an offshore substation, which then transmits the power through an export cable to an onshore substation, or directly to the national grid.
Most of the recently planned offshore wind farms in Europe are far from the coast and in deep waters, due to the better wind speeds and to mitigate issues of landscape protection in fishing and shipping areas.
In order to explore the huge offshore wind potential, good transmission systems with reliable export cables are of the utmost importance.
All of these issues, such as the availability of suitable ports, vessels and export cables; the need to transport huge equipment from manufacturing locations; and the requirement for subsea grid connections; make offshore wind power generation relatively more complex.
Not yet meeting the demand
The offshore wind power infrastructure has not proved robust enough to meet the demands of offshore wind installations in the last five years. Even though the offshore ancillary industry has shown a recent increase, the demand for offshore wind installations has developed at a faster rate, and supply-chain constraints have not been able to ease.
"Most of the recently planned offshore wind farms in Europe are far from the coast and in deep waters, due to the better wind speeds."
With huge capacities planned in the European offshore wind power industry, an enormous burden is expected to be placed on the wind power infrastructure, resulting in longer lead times and delays in construction.
The offshore wind energy market is facing a shortage of wind turbines due to continuous increasing demand and the limited number of turbine manufacturers. Recently, a few more turbine manufacturers, such as Areva Wind GmbH and Bard Engineering, have started manufacturing offshore wind turbines.
With rising installations, there is currently a shortage of heavy lift vessels, as the size of the turbines increase and only a limited number of vessels are added to the fleet. There is also a shortage of cable laying vessels, and the expertise required for deep sea wind logistics and installation.
Currently the industry is planning for more than five GW of installation every year after 2015. The number of turbine-installation vessels is expected to be inadequate in the future if the new vessels are not added for offshore wind industry services in the required regions.
The availability of subsea export cables for the offshore wind industry is crucial for connecting turbines to an onshore substation. However, there are relatively few companies involved in the manufacturing of export cables.
The majority of offshore foundations constructed to date are near the shore, in water at around 20m deep. In countries such as Germany, the Netherlands and the UK, there are major planned locations which are around 40m deep, which will increase the technological challenges related to foundations, deployment and installation.
Advanced technology such as jackets, tripiles and tripods should be used for deeper waters, but there are few manufacturers who produce advanced foundation equipment. Ports are also very important infrastructural facilities that determine the growth of the offshore industry in a country, and these need to be upgraded in order to handle the increasing volume of large offshore wind turbine equipment.
Offshore wind needs to learn from other sectors
The offshore wind industry needs to leverage the technical expertise of other sectors, such as the engineering and technology of oil and gas, the logistical skills of offshore service providers, sub-cable installation technology from the telecom industry and infrastructure technology from the power industry, to enable further development.
A large amount of investment will need to be made in this area in future, as the offshore wind industry increases the use of advanced foundation technologies, such as jackets and tripiles.
There are currently very few manufacturers that can construct the required foundations, but Chinese manufacturers are expected to supply to the growing demand in Europe. Many ports in the European region are going through rapid upgrades and infrastructural development to promote themselves as viable and attractive destinations for offshore activities. Finally, setting up manufacturing facilities near the shore will decrease logistics costs.

Related content
---
Despite a global recession, the wind energy market has grown exponentially in recent years.
Increased competition for advanced product designs is driving the market for supercritical coal technologies.
---