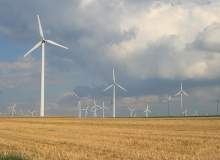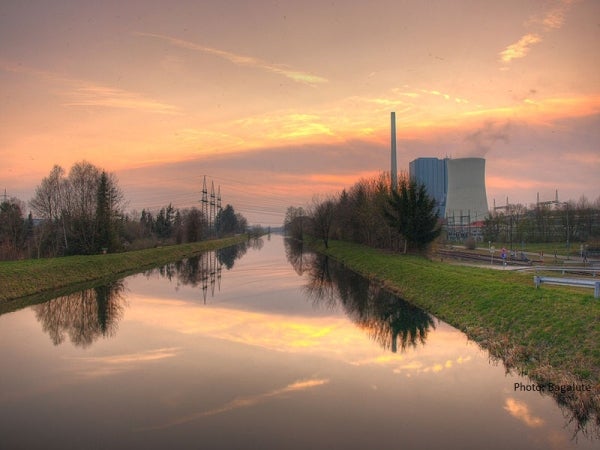 Germany's energy policy is going through a period of significant change – and challenge. The planned phase-out of nuclear power by 2022, coupled with the growing contribution of renewables, principally wind, solar and biomass, makes developing ways to ensure flexibility and reliability of supply a particular priority, as these new sources are integrated into the future energy mix.
Renewable energy already accounts for more than 14% of Germany's needs, but in common with many other European nations, their increasing importance places new demands on the country's power system, calling for integrating an essentially intermittent supply and balancing demand seamlessly. The oft-mentioned smart grid concept may hold the solution for one side of that equation; a growing number of German power companies seem to think that virtual power plants (VPPs) could well provide the other.
VPP concept
"Renewable energy already accounts for more than 14% of Germany's needs."
The VPP concept – using IT to link small, individual decentralised power plants to one another via a central control unit – is nothing new. The idea has been around almost since the debate about how to integrate renewables first began, but it is only recently that the prospect of being able to incorporate distributed, sustainable energy sources into the overall supply quickly and smoothly has started to look increasingly possible.
In effect, a VPP is an aggregation of small energy sources – rooftop PV panels, wind generators, fuel cells, biomass plants and the like – connected and coordinated by software, and capable of operating as if they composed a single plant. While each individual element has limited capacity, acting in unison they effectively create an entirely new power plant, one which, because each component is already grid-connected, requires no new capital-intensive infrastructure to run.
However, to gain traction, the VPP concept had first to overcome the idea that renewable energies are too intermittent and too dependent on weather conditions to provide dependable supply.
The Kombikraftwerk project
The Fraunhofer Institute for Wind Energy and Energy System Technology's Kombikraftwerk (Combined Power Plant) research – undertaken in collaboration with nine partners from industry and academia – has gone a long way to achieving that dependability goal.
"The VPP concept – using IT to link small, individual decentralised plants to one another via a central control unit – is nothing new."
According to Fraunhofer IWES research associate Britta Zimmermann, the first Kombikraftwerk project satisfactorily established that it was technically feasible to supply German electricity demands entirely from renewable sources. Building on that success, the second project – which began in 2010 and will run until the end of this year – has been principally set up to assess the grid stability of such a supply.
Investigating the ability of the system to provide timely resolutions to fast-developing demand scenarios has been a key element of the work, with a real-world trial taking place in late October.
"The rendering of ancillary services was simulated, and the provision of control reserve by our VPP will be field-tested at the end of [October]," Zimmermann says. "The VPP controls two wind parks, four biogas plants and several PV installations. So far we are very satisfied with our results and feel optimistic about the successful execution of the field test."
VPP futures
That optimism is clearly shared by many looking at the shape of future energy supply provision, and not solely those in Germany.
According to a report published in June by global clean technology markets specialist Navigant Research, a viable VPP market is emerging, which is set for substantial growth in the near future.
Navigant's forecasts suggest that by 2020 the sector's annual revenue worldwide could reach $3.6bn – more than three times its current value – and possibly as much as $4.3bn, depending on market conditions, as VPP capacity worldwide increases nearly five-fold to 15,400 MW.
Navigant principal research analyst Peter Asmus described VPP as "an ideal optimisation platform for the coming transformation of the power grid."
Returning to Germany's own moves in that direction as the country moves towards its mid-century goal of achieving an 80% renewable supply, Next Kraftwerke is one company pointing the way towards how the concept can work in practice.
Next Pool
"That optimism is clearly shared by many looking at the shape of future energy supply provision, and not solely those in Germany."
A spin-off from the University of Cologne Institute of Energy Economics and one of the "30 Most Innovative Green Start-ups of 2012", according to German business magazine Wirtschaftwoche, Next Kraftwerke plays the lucrative balancing power market, selling electricity at elevated prices when there is an unexpected upsurge in demand.
The company's 'Next Pool' VPP links together solar, wind, hydropower and biomass and biogas-fired cogeneration units to offer an output of around 600MW – with more than 100MW of 'minute reserves', and more than 50MW of 'second reserves' providing the flexibility necessary to balance fluctuating needs. According to the company, in the 20 months between January 2012 and October 2013, its participating power generating units have made more than 7.6 million Euros. It is clearly a profitable undertaking, and it seems there is more to come.
Next Kraftwerke also trades the aggregated power output on the EPEX energy exchange's spot market, and with approval for all four of the country's transit grid zones, is able to do business throughout Germany – currently selling more than 1TWh of renewable energy annually. The company expects its revenues to almost triple this year, and is already eyeing the export potential of its VPP model, reportedly setting its initial sights on the neighbouring Austrian market.
New energy landscape
By early next decade, Germany is predicted to have a gradually increasing excess of wind and solar capacity, and one scenario that is gaining ground to exploit the developing green electricity surplus is the possibility of storing the energy in synthetic gas – methane produced with hydrogen from the electrolysis of water.
"The company expects its revenues to almost triple this year."
That opens up the very real possibility of the country realising ambitious dreams of going 100% renewable, using that methane in gas-fired power plants and cogeneration units when the wind drops and the sun sets.
Methane from biogas plants is already replacing natural gas in the German grid, and as Fraunhofer IWES scientist Kurt Rohrig says: "Our experiments show that renewables provide an adequate supply of constant energy and ensure a stable voltage frequency."
The building blocks of Germany's new energy landscape are evidently coming together well; the trick, it seems, will be syncing them all together.

Related content
---
By 2016, all existing large combustion plants in the European Union will have to meet strict emission limits, but will they be ready to comply?
University of Adelaide researchers have developed a new nanomaterial that could reduce carbon dioxide emissions from power stations much more cheaply than current techniques.
---
Free Report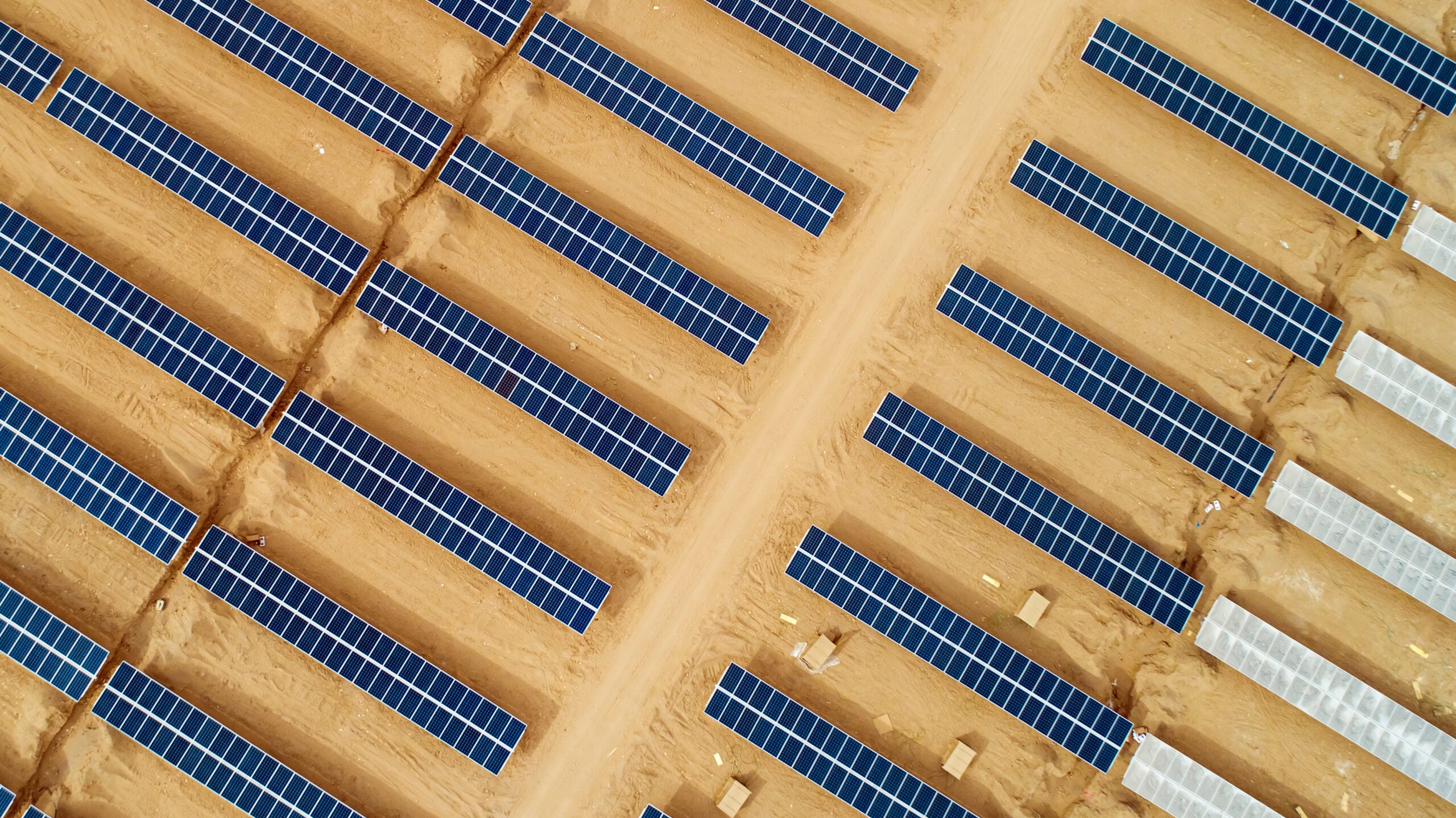 Delve into the renewable energy prospects for Morocco
In its new low greenhouse gas (GHG) emission strategy to 2050, submitted to the United Nations (UN), the Ministry of Energy Transition and Sustainable Development (MEM) of Morocco suggested to raise the share of renewable capacity in the country's total power installed capacity mix to 80%. 
Morocco currently aims to increase the share of renewables in total power capacity to 52% by 2030. The new strategy plans to increase the share of renewable capacity to 70% by 2040 and 80% by 2050.
GlobalData's expert analysis delves into the current state and potential growth of the renewable energy market in Morocco. We cover:
The 2020 target compared to what was achieved

 

The 2030 target and current progress

 

Energy strategy to 2050

 

Green hydrogen

 

Predictions for the way forward 

 
Download the full report to align your strategies for success and get ahead of the competition.  
by GlobalData