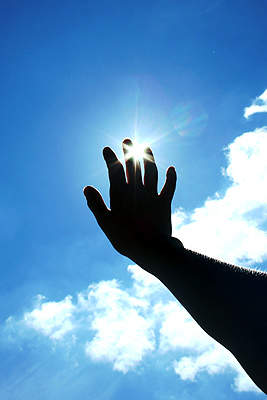 A common misconception with solar power systems is that they're pretty much the same as they were a decade or even 20 years ago. It's only when you see the announcements coming out of industry expos like InterSolar 2007 that the constant evolution of solar technology becomes apparent.
InterSolar is Europe's pre-eminent solar technology showcase and this year there was a significant increase in both exhibitors and attendees. More than 30,000 people attended to browse the offerings of hundreds of exhibitors.
THE SUNTRACKER
One of the noteworthy product announcements to come out of the show was the SunPower Tracker. The key point of difference with the SunPower Tracker is the claim of up to 30% greater energy captured than traditional fixed-tilt systems.
This is the sort of claim that will attract a great deal of scrutiny – there's an endless drive in the solar-power industry for improved efficiency and a smaller footprint. And that's exactly what SunPower is claiming.
The energy gains are realised from the increased flexibility of the system combined with its single-axis design which allows more panels within the land allocated for solar power generation. Other tracking systems tend to be dual axis and SunPower are claiming lower maintenance and improved wind resistance due to the fewer moving parts.
The last component in the efficiency gain equation is a backtracking technology which provides the ability to change direction and avoid the dreaded shading and its drain on energy capture. Essentially, the SunPower Tracker is more nimble in capturing the maximum amount of sunlight.
On the installation side, the Tracker is sold pre-assembled. Installations from a 50kW set-up to a multi-megawatt power station are feasible and a number of successful installations have occurred to date. More than 61MW worth of installations have occurred in Spain, a 2.2MW plant has been completed in Mungyeong, South Korea and a 15MW plant is underway at the Nellis Airforce Base in Nevada, USA.
Each SunPower Tracker module generates up to 2.5kW of power and a 25-year warranty is included.
SUNTRACKER'S COMPETITORS
SunPower are far from alone in the single-axis tracking market. US-based Wattsun, Australian-based Solenergy are two companies offering single-axis trackers. None of the offerings are radically different from each other though SunTracker are making the boldest efficiency claims. The competition is likely to heat up further as demand increases and new entrants appear in the market.
"There is an endless drive in the solar-power industry for improved efficiency and a smaller footprint."
Tracker-based solar power generation facilities will cement their dominance through the reality of modern urban living. A classic example is the reliance of developed countries on air conditioning in summer.
Static solar panels are unable to meet the surge in demand that occurs in afternoon periods. Trackers maximise energy generation and assist in meeting the afternoon demand. As carbon trading schemes continue to evolve, solar power facilities that can demonstrate superior efficiency will become an all the more attractive business proposition.
WAL-MART GOES SOLAR
With the increased emphasis on global warming, corporations are increasingly jumping on board the alternative energy bandwagon, either through a desire to slow global warming, improve customer perceptions of their 'green' credentials, or both.
It doesn't get much more corporate than Wal-Mart, which has 6,500 stores spread across 13 countries and only lags behind the Chinese Army, Indian Railways and the UK's National Health Service as the world's largest employer, with 1.9 million staff.
The sun-drenched state of California is home to seven Wal-Mart stores which are about to have solar electric power driving their operations. The total energy generation will be 4.6MW, which will on average cover a quarter of those stores' needs.
Rather than have the solar generation capability purchased outright at each store, Wal-Mart have signed up for SunPower's access programme which allows the purchase of solar power within a purchase agreement. At the end of the agreement Wal-Mart have the choice to renew, transfer the generation equipment to a new location or buy the equipment outright.
The key drivers for Wal-Mart are a reduction in electricity costs combined with a desire to promote progress toward lower greenhouse emissions operations. Seven stores out of 6,500 is a small start but if the electricity cost savings are demonstrated and the global interest in reducing greenhouse gases continues, it's hard to foresee how the momentum won't grow significantly.
Purchase plans like the one Wal-Mart has signed on to provide another option for businesses needing to demonstrate their evolution as a corporate citizen whilst avoiding a large increase in sunk infrastructure costs.
"Tracker-based solar power generation facilities will cement their dominance through the reality of modern urban living."
THE OVERALL BENEFITS
There are some significant benefits to the broader power industry of a healthy and growing solar power industry. Firstly, employment prospects have never been healthier. The solar power industry requires engineers, installers and the gamut of logistical support of other power sources.
A striking example is Germany. In 2006, close to 220,000 new solar systems were installed, worth approximately €5bn. No-one is predicting a decline in growth. A 50% growth in sales is predicted for Germany in the coming year and significant growth across the board is predicted.
With the ongoing evolution of solar-tracking technology, the ability to generate solar power at a volume that brings return on investment quickly is more of a reality. When companies like SunPower have a range of installation sites with their new tracking system installed, the focus on results will be keen.
A 30% increase in efficiency is significant by anyone's standards – showing that gain is what will ensure that the expansion of solar-generation facilities occurs on a more widespread basis. When major corporations like Wal-Mart are added to the equation, it's hard to imagine solar power having anything other than an expansionary and successful future.