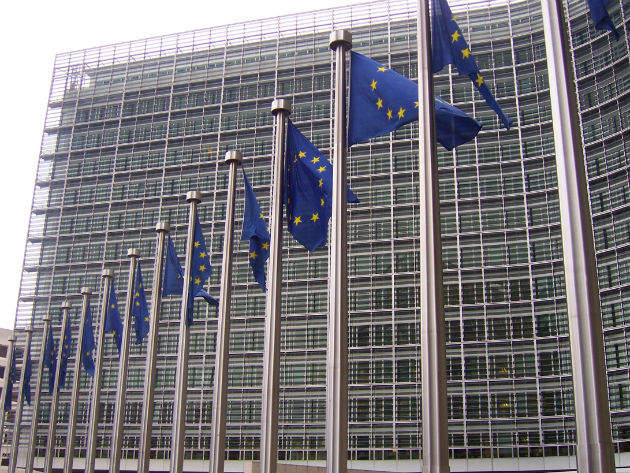 For the last 20 years or more, Europe's common energy goals have been built on three main pillars – affordable pricing through competition, environmentally sustainable energy generation and secure supplies from diverse sources.
The development of an integrated internal energy market, in which EU member states can smoothly trade gas and electricity across borders and co-operate on network management issues, is a lynchpin process to meet these goals. The European Commission's (EC) 2014 progress report on completing the internal energy market described the integration of national gas and electricity markets as a "fundamental pre-requisite to achieve these objectives in a cost-effective way".
"These targets have often been repeated ever since [2011] and explicitly endorsed by all the main stakeholders, from industry associations to consumer organizations," the report noted. "The enormous importance of the energy sector to Europe's competitiveness, welfare and independence means that the EU cannot afford failure."
The report makes clear that the stakes are high and member states are united on the benefits of a common market for energy, but that doesn't mean the road ahead will be quick or easy. The EU's bureaucratic machine is moving ahead steadily with steps in the right direction, but a wide array of technical, regulatory and legislative challenges still need to be overcome before a true internal market can be achieved, while disputes over Russian gas supply and an upcoming British exit from the EU threaten to throw a spanner in the works.
We sat down with Platts associate editorial director Henry Edwardes-Evans, who has edited the company's market report service Power in Europe for the last 16 years, to discuss the benefits of the single market and the many obstacles that still stand in the way of its implementation.
Chris Lo: Where would you say the EU is at the moment in its progress to fully integrate European power markets?
Henry Edwardes-Evans: Well, they've billed 2016 as the year of market design. The key pillars of that will be proposals before the end of the year on a range of directives, which would be transposed into national law. The main ones are the review of the renewables directive and the ongoing work on network codes – the rules that govern national and international relations on transmission. They cover a number of areas that involve integration of markets on the electricity side, which will help deliver the internal energy market.
Beyond that, there are proposals on capacity markets that are really important in terms of trying to develop a regional feel to these emerging support systems, rather than a national feel. And that's where the Commission obviously wants to push member states, towards regional and then fully integrated, but they have to do it step by step.
CL: How would you characterise the work that the EU and member states have done in the last five years or so to move towards energy market integration? Has the process been fast enough, efficient enough?
HE-E: Well it's certainly not been fast, but then what is, at that level? It's hard, it's glacial, but necessarily so, I think, because you're bringing together so many disparate systems that have been formed over decades. At the bureaucratic level, the work is being done. For instance, there's the CACM [capacity allocation and congestion management] network code, which has reached the binding decision at the EU level.
"Well it's certainly not been fast, but then what is, at that level? It's hard, it's glacial, but necessarily so, I think."
But I think on the ground the story is very different for operators. So if you're wanting to ship electricity to a higher-price market that neighbours yours, you're going to still come up against a lot of barriers in the way that the physical market operates, and the limitations put on the physical assets by transmission system operators, which are – necessarily, they would argue – very conservative in the use of cross-border capacity, and are moving very slowly to harmonise the network codes.
CL: What are the major challenges still to overcome before power and gas can be smoothly traded across borders? Is it a case of building the necessary physical infrastructure and developing a common regulatory framework that works for all parties?
HE-E: That's it. There is a deficit in terms of the actual physical capacity available, but there's also much more that could be done to efficiently allocate the capacity. But the problem we're seeing is that actually, even though we've got a single-price zone in Germany and Austria, the physical capacity internally in Germany is inadequate to support that single price. What happens as a result is that we're getting these loop flows out of north Germany to the east, and also to the west, that go through Poland and the Czech Republic, back down into Austria and up into south Germany, or over into the Netherlands and Belgium.
That's cramping the style of those border markets because it's power that is flooding on to their systems and soaking up capacity that would otherwise be available commercially, so they can't auction that. As a result we're going backwards on market integration in several states; they've fitted phase-shifters in Poland on the border [with Germany], and there are plans to do the same elsewhere to stop the surplus German wind disrupting national grids on either side.
CL: What's been the correlation between European power market integration and gas/electricity prices?
HE-E: Wholesale prices have come down greatly. End-user prices, much less so. While the wholesale price in Germany has been at record lows and has crashed the wholesale price in neighbouring markets that are well interconnected, and have served to bring down prices even in the French market, the end user bill in Germany is very high because of the energy taxes and the cost of funding the energy vendor and the transition to renewables.
So yes, power prices have fallen a huge amount in recent years, there's been zero investment in new thermal plants as a result, and that's forced the requirement to design and introduce these capacity markets, where they get paid just for being there. So it's a move away from the energy-only market, and it's another challenge to the European Commission's great plan for one single energy market.
CL: Is a more connected market is the best way for Europe to balance the intermittency of renewables on a macro level as they continue to increase their share of the energy mix across the continent?
HE-E: Yes, definitely, because obviously you have ideal areas for hydro, ideal areas for pumped storage. You've got a lot of potential pumped storage projects in Switzerland, Austria, even Germany, that are on hold because of this low wholesale price. They quite rightly describe themselves as the battery of Europe for future long-term needs. Then you've got southern Europe, with its vast solar potential.
But the thing tying it all together is a more efficient network, a bigger network, one that's tied together by harmonised codes that allow sharing of balancing as well. Not just day-ahead, but intra-day market integration and then balancing market. That's one of the network codes.
CL: The European Commission has highlighted the need for more co-ordination on policy between member states, on things like energy levies and capacity mechanisms. Will it be difficult to harmonise policy between countries that might have different needs and perspectives?
HE-E: Yes, almost impossible. If you look at renewables as a good example of this, the Commission right from the start urged member states for form co-operations. We had just one, between Norway, which is not a full EU member, and Sweden. That has taken years and has had a lot of problems in terms of delegation of funds between the two markets. They did go for a green certificate system, which was the more forward market-based choice at the time, akin to [the UK's] Renewables Obligation.
But everywhere else went for national feed-in tariffs pretty much, and they did prove to be a lot more effective in that first phase of renewable development. Now, the EC is still urging co-operations, but further than that, auctions that actually allow some element of regional co-operation. The UK is managing to get that into its capacity market, but at a very low level. A very small percentage will be available on the interconnector. Germany is looking to have about 5% of its future renewable auctions available to non-German co-operators. And there's a German-Danish agreement about to be announced, we hear, that will put some flesh on the bones of that. But this is pretty small beer. When you're talking about integration and major steps to open up the borders, this isn't it yet.
CL: What impact do you think Brexit could have on the progress towards, and the eventual effectiveness, of an integrated internal energy market?
HE-E: We've thought about this quite a lot and we've not come to any firm conclusions. We don't know whether we're in the single market or not, and pretty well everything hangs on that.
CL: But trading freedom of movement for market access seems to have been the bone of contention in the referendum, and a Norway-style relationship with the EU is starting to seem less likely…
HE-E: But that tends to assume that there's just the Norwegian or Swiss model. We're looking at specific examples and just overlaying those on the UK. We have to see whether there's another way to stay in the single market and meet some of the demands that we're assuming are built around 'Brexit means Brexit'. So it is a case of wait and see. I agree with you – the Norway model looks unlikely if we're insisting on [opting out of] free movement. But let's wait and see. Particularly for energy, there is no choice for us. We're in a bad position – we can't move, we're in Europe physically. We can't start trading electricity with other people.
CL: And the UK already has interconnectors with the Netherlands and France…
HE-E: We have a very big 2GW interconnector to France; we've got a 1GW connector to the Netherlands. We've got projects being built. We're connected to Ireland as well. So the rules on that could change too. There's a whole bunch of interconnection projects that are relatively advanced in the planning stages and have committed investment behind them, and are facing delays. That will increase the divergence, because UK wholesale prices are much higher than continental European ones. That will serve to increase that.
And then there's the question of future state aid issues with Brexit. Obviously Hinkley had to go through a state aid process, and future nuclear projects will probably do something similar, depending on the agreement. But how long will it take before we have clarity on this? Is it going to be a year, two years, or more? That's a lot of delay for projects that are already behind schedule.
The only ray of light is the much bigger capacity market in the UK, which looks like a belts-and-braces approach – let's ramp this up so we can go out and say this is the clearing price at which new CCGTs can be built. But a strengthened capacity market is not the direction of travel that the EC wants to see. They want time constraints, that [capacity mechanisms] are not going to be there forever, but it's necessary for a period and that it's pretty regional in design. And the more time it takes to get a solution on Brexit, the less interconnection we'll have in the interim, and the more national the capacity market will have to be.