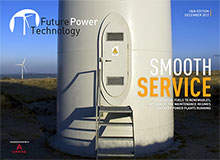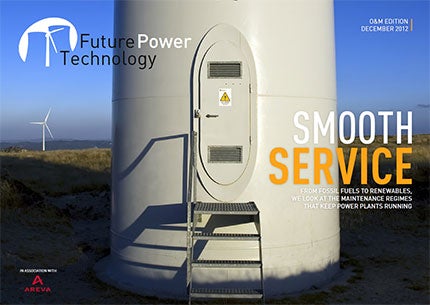 How are operations and maintenance regimes keeping power plants running smoothly? We ask operators of coal-fired plants how they are boosting efficiency while making power generation cleaner, and find out how nuclear operators can increase plant availability in a time where the average capacity of nuclear reactors has plateaued.
We also explore how landfill gas-to-energy plants are operated and monitored to prevent gas migration and explosions. As wind power matures, operators need advanced monitoring tools to keep services online. We look at the systems that can help to keep disruptions to a minimum, and also find out how wind assessment tools can help operators to achieve the best possible output from new wind farms.
Moreover, as the number of marine energy projects grows, we ask operators of pilot installations how underwater equipment is maintained on site at sea.
Click here to read this issue.
In This Issue
Bridging the Energy Gap While renewable technologies are rapidly improving, coal and gas-fired power plants are being adapted to bridge the energy gap. Future Power Technology explores the global resurgence of hydrocarbons and the drive to make fossil fuel power plants more flexible and efficient. Click here to read more.
Waste to Energy Producing gas from landfill makes environmental sense but the process can be difficult to control. Careful plant operation and maintenance is essential and monitoring must continue for years after a project has been closed. Click here to read more.
Industry Project: Taylor's Montgomery Biomass Power Plant We take a look at the first biomass gasification facility in the US to use municipal solid waste to produce electricity. Click here to read more.
Power Up The World Nuclear Association's capacity optimisation group is identifying ways that plants can reach their full potential. Chairman Michael Baron and staff director David Hess explain how participating in the group can help operators increase plant availability. Click here to read more.
Wind Power: Assess & Optimise The MET Office's senior wind energy consultant, Stephen Norman explains the challenges of accurate wind assessment for the operation and maintenance of onshore and offshore wind farms. Click here to read more.
Industry Project: Global Tech I Offshore Wind Farm We take a look at the 400MW offshore wind warm being built in the North Sea in Germany, 180km from the Bremerhaven Emden in the north-west. Click here to read more.
No Breaks in the Service With an ever-growing portfolio of wind turbines in operation globally, Siemens needs the ability to effectively monitor and respond to any breaks in service as swiftly and effectively as possible. Merete Hoe, head of Siemens Energy's diagnostic centre explains the systems in place that allow any disruptions to be kept to a minimum. Click here to read more.
Round Table: Mitigating Operation & Maintenance Risks The UK has huge marine power potential, but what risks will the industry face when operating wave and tidal projects? The experts discuss what plans are in place to mitigate potential failures. Click here to read more.
Industry Project: Paimpol-Brehat Tidal Farm Under construction off the coast of North Brittany in France, the Paimpol-Brehat tidal farm is set to become the largest tidal array in the world with enough generated power to serve 4,000 households. Click here to read more.
News Review 2012 We round up the stories that shaped the power industry over the past 12 months. Click here to read more.
Next issue: BRICS Update
In January we take a look at the power industry in the BRICS nations. We find out how Brazil's decision to slash electricity taxes and lower energy costs could affect other energy producers in the region, and look at the country's efforts to complete the 1,224MW Angra-3 nuclear reactor project which has been on hold since the mid-1980s.
We also ask how Atomflot's expanding nuclear icebreaker fleet could prompt a dramatic turnaround for Russia's coal export prospects.
Are energy shortages and local politics standing in the way of India's economic growth? We investigate issues that are plaguing India's energy industry. We also look at the tension in the global solar power market as voices in the West claim China's exports of solar panels below market value are damaging local industries, and investigate the causes of the long delays in South Africa's nuclear programme.
Sign up for your free subscription to get future issues delivered directly to your inbox.
Digital magazine FAQ
The online magazine is viewable on any computer with Flash Player installed. It is also viewable on mobile devices, iPhones and iPads although some features and videos will be disabled.