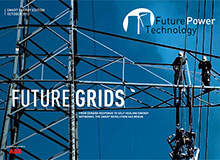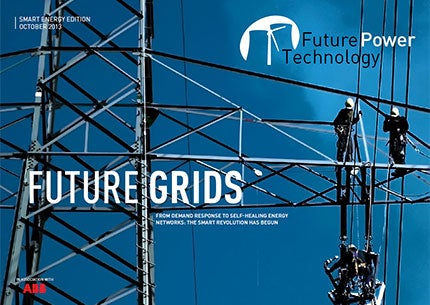 IBM and its partners established the Smarter Energy Research Institute in 2012 to identify future priorities and challenges facing the industry. We catch up with the institute to discover the insights it has gathered on the future of smart energy.
We also find out how intelligent demand response systems could help optimise energy distribution and improve reserve margins, and take a look at the industry's quest to build the 'self-healing' power grid – a system that can keep itself stable during normal conditions and self-recover in the event of a disturbance.
Moreover, we explore the progress of the smart metering roll-out in the UK, review different smart metering systems being developed for households and commercial users, and take a look at a smart grid demonstration project in Sweden.
Click here to read this issue.
In this issue
Smart ThinkingIBM's smarter energy research institute spent the last year developing data-driven tools for utility operations. We learn how analytics and predictive modelling could revolutionise asset maintenance, emergency response and renewables integration.Click here to read the full article.
Peak SavingsDemand response is the next step after smart meters in the smart energy revolution. We investigate how its international roll-out is progressing.Click here to read the full article.
The Self-Healing GridAfter two decades of development, the arrival of a smart self-healing grid in North America seems possible. We ask what benefits this could bring and how such a grid would work.Click here to read the full article.
Metering ExpectationsThe UK is set to see a smart meter rollout from 2015, which will allow consumers to actively monitor their gas and electricity use. We review the concerns and benefits.Click here to read the full article.
Future MetersAround the world advanced metering devices are replacing traditional energy meters in homes and businesses. We take a look at the technology options available and consider the benefits on offer.Click here to read the full article.
Gotland: Leading the GridAs a major smart grid project gets underway on Gotland, we ask how the island could serve as a small-scale model of Sweden's future energy grid.Click here to read the full article.
Microsoft's Smart AmbitionsSmart monitoring software should form the foundation of all 21st century cities, according to Microsoft's chief environmental strategist Rob Bernard. We learn about the company's first step towards making this a reality.Click here to read the full article.
Unlocking Energy StorageWith electricity and energy systems seeing transformation, Patrick Clerens, secretary general at the European Association for Storage of Energy, explains why energy storage is not a question of "if", but "when" and "how".Click here to read the full article.
Next Issue
President Obama is standing by his pledge to cut CO2 emissions by imposing the first ever federal limits on new US power plants. We explore the political fallout from the Climate Action Plan and assess its impact on the US energy landscape.
With the 2015 deadline of the EU's Industrial Emissions Directive creeping ever closer, many power plants need to improve their performance in reducing emissions of SOx, NOx and other particulates. We take a look at the most cost-effective methods being deployed to comply with these new regulations, including selective catalytic reduction, fluidised bed boilers and sorbent injection systems.
Moreover, we investigate how a newly discovered nanomaterial could help reduce CO2 emissions from coal-fired power plants, and ask the IEA's Clean Coal Centre about the benefits of ultra-supercritical technology and why India and China are increasingly embracing this option.
Sign up for your free subscription to get future issues delivered directly to your inbox.
Digital magazine FAQ
The online magazine is viewable on any computer with Flash Player installed. It is also viewable on mobile devices, iPhones and iPads although some features and videos will be disabled.