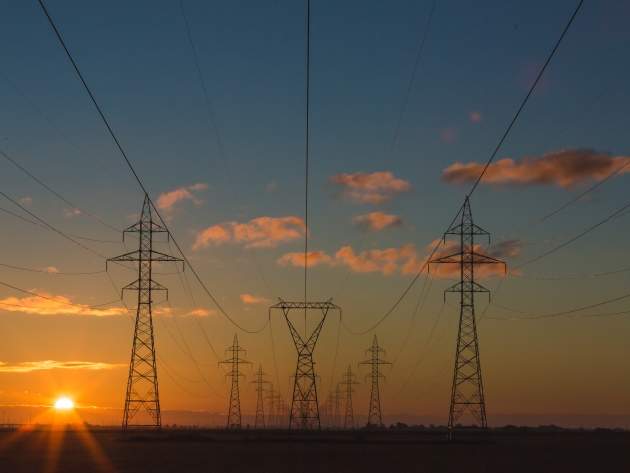 Smart grids and grid modernisation investment promise a host of benefits for utilities and ratepayers, from cheaper energy bills and more efficient renewables integration to real-time data analytics and improved system resilience. And more than that, as renewable energy sources continue to displace fossil fuels in national energy mixes, smarter grid systems with more capacity to shift demand away from peak hours and help address renewable intermittency are gradually becoming more of a necessity than a luxury.
But at this early stage of smart grid development and rollout, it can be difficult for utilities and regulators to work out how best to leverage grid modernisation programmes into the maximum possible benefit for grid efficiency, utility operations and customer satisfaction. An ill-considered or stranded grid modernisation initiative can be highly counterproductive, setting a poor example for other regions to follow and potentially making the smart grid a bitter pill to swallow for all stakeholders.
Mike O'Boyle, power sector transformation expert at US-based think tank Energy Innovation, highlights one striking example in Illinois, which has been one of the most proactive US states for grid modernisation but has struggled to build momentum behind its variable pricing scheme.
"They have this dynamic rate programme called Residential Real Time Pricing, and it has a big potential to do some demand-shifting," he says. "But the sign-up for that programme has been declining; it's a tiny fraction of the customers and it's only been declining since the grid modernisation programme started. This is for a couple of reasons that are somewhat out of the utilities' control, but that was one of the things they were talking about when they invested in grid modernisation and they're just not seeing it because there's no impetus, there's nothing to gain for the utilities for doing that."
Without a well-developed roadmap and a keen eye for the desired outcomes, grid modernisation efforts can end up wasted. In response to a feeling that utilities and public utilities commissions in the US have few tools to help balance the priorities of grid modernisation, Energy Innovation has developed a framework based on five steps to maximise the benefits of these programmes. The guide was published as a white paper in February.
We spoke to O'Boyle to discuss the five-step plan, which covers conducting an integrated assessment of distribution and transmission systems, defining the goals of a grid modernisation project, choosing metrics to measure progress against those goals, creating an open process to set targets, and tying utility revenue to performance.
Chris Lo: What separates the US states that have been successful in their grid modernisation efforts from those that have struggled to make progress?
Mike O'Boyle: I think overall, where you see a higher level of grid modernisation would be a couple of signals – one would be smart meter deployment. In the US a lot of that took place [in] 2009, when the federal government offered some aid to states that wanted to modernise the grid via smart meter deployment, so a lot of states were eager to get those federal dollars by investing in smart meters.
It's funny – I think there's the investment side of grid modernisation, which includes the smart meters and the sensors and the communications infrastructure that allows this kind of real-time awareness and customer flexibility. But then there's a whole other focus on the outcomes of grid modernisation – what are we getting out of this? That really comes down to whether utilities are proactively engaging customers to make the most out of the smart meter technology.
CL: What are the current bottlenecks to moving forward with grid modernisation efforts in many cases?
MO'B: I think there are a couple of trends that are discouraging. One would be where a lot of investment has taken place, but it's not clear that the utility is realising a lot of the benefits that were promised. So I think a lot of smart meter rollout in the United States has taken place with the promise of a wide suite of potential benefits, including those that I listed earlier. And because of a lack of measurement or clearly defined goals from the investment to begin with, it's no longer clear that the smart meter rollout, for example, is satisfying cost-benefit analyses and actually benefiting customers.
CL: The first step mentioned in your recent white paper is the need to conduct an integrated assessment of a grid's distribution and transmission systems. How important is it that such an assessment forms the foundation for a grid modernisation effort?
MO'B: I think it's really critical to at least start this process. It can take quite a long time for a utility to do this kind of planning because it's a relatively new exercise, but I think it's really crucial, especially where affordability is concerned.
What the distributed resource planning can do is give the utilities a sense of where those resources will defer the need for those capital investments, and give them a sense of what the cost-effectiveness of that could be. It doesn't necessarily have to be distributed energy resources – it could be a utility investment like capacitors at the end of a line that help to regulate voltage and reduce the amount of waste or losses on the line. It basically allows utilities to communicate with customers in a particular area and procure resources there that otherwise might be dealt with in a more lumpy capital investment fashion, and also be more expensive.
CL: Setting the goals of a grid modernisation programme is the second step; could you go into a bit more detail about the three broad goals that you consider to be the most important?
MO'B: We try to focus on outcome-oriented goals. I think it's easy with grid modernisation to get really focused on what's the sticking point right now for individual stakeholders or for the utility. We're also trying to pick goals that are pretty much universal, as opposed to specific to one or two areas.
So affordability, that's really a traditional goal for the power sector, to regulate utility rates in a way that promotes affordability. So that's maintained, but for grid modernisation specifically, I think affordability is really key because you're making a large investment. The main one that we focus on is peak reduction and system efficiency, where you're using the smart meter data to take advantage of time-of-use rates, critical peak pricing, things that tend to shift customer demand to cheaper times of day and provide value for the system.
Then reliability – again this is a traditional goal for the system, so we added resilience as well, because this is a big opportunity that grid modernisation presents with the increased real-time awareness of the system. I think when you talk about resilience, really you're talking about keeping critical infrastructure online. That's where resilience is really important. It's also allowing sub-sections of the system to isolate when they go offline instead of creating a cascading outage. So being able to switch those smaller systems off if there's a localised early issue and prevent the spread.
And then environmental performance; this is really about enabling the integration of renewable energy, and then also allowing for zero-carbon resources to come online on distribution systems.
CL: Securing buy-in to the programme's goals from all stakeholders is also an important aspect – are there any groups that tend to get less of a voice in the development stages? Do ratepayers tend to get side-lined?
MO'B: That's an interesting question. I think yes, environmental and ratepayer advocates have been side-lined in a few states. I think a lot of these grid modernisation efforts are utility-led. Utilities culturally are really focused on reliability and safety by necessity, and because of the regulatory style, they are conservative organisations in terms of taking risk. So I think they see grid modernisation as a way to harden the grid, improve reliability and then provide some savings to customers and improve their own operational efficiency.
I think one of the keys of getting stakeholder buy-in is meeting outside of the regulatory process and getting some agreement from stakeholders so that you avoid this adversarial process that can lead you astray and make it difficult to take everyone's view into account.
CL: Measuring progress towards set goals and setting targets is obviously vital to give meaning to those goals, and that's covered by your third and fourth steps. What's the key to measuring progress effectively and setting ambitious but achievable targets?
MO'B: I think there are a couple of keys. One is taking that broad stakeholder input and doing it transparently, where utilities' proposals are vetted through a third-party study of the potential, maybe some pilot programmes are done to investigate the potential of certain technologies. Then you can ramp up to an ambitious target for the whole system. So I would say pilots, transparency, broad stakeholder input – those would be three.
CL: The final step is to consider tying utility revenue to performance against targets; could you explain the ways in which this could be achieved?
MO'B: So there are two aspects to tying revenue to performance. We definitely take both of these from the RIIO model [revenue = incentives + innovation + outputs, developed by UK regulator Ofgem]. The first one is using some of these metrics in reliability, affordability and environmental performance – the outcomes that we care about – and if the utility achieves those outcomes or even exceeds them, they get a proportional reward. So the more they exceed the target by, ideally the higher the incentive will be. So it really incentivises performance to continuously improve.
And then there are a couple of options in the way it's implemented. One is to change the regulated rate of return, so you add basis points to the return on equity that shareholders are getting from the grid modernisation investment specifically. So instead of 11% return they get 12% on the smart meter investment, if they reduce their CO2 in the process. Another way is to just give them a cash reward so that it's not linked to the amount of capital expenditure. It's a separate incentive so it's not paired with an incentive to spend more. I think that's really the design that we like the most.