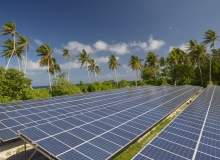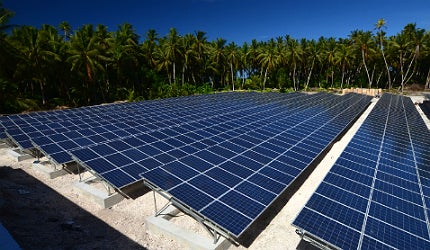 As the global powers were dotting the i's and crossing the t's on a new climate change deal, the Doha climate gateway, which requires cuts in greenhouse gas emissions from both developed and developing countries to be signed in 2015 and come into force from 2020, a tiny island nation midway between New Zealand and Hawaii was quietly putting them all in the shade.
By the time the final climate deal was agreed upon by the members of the UN, Tokelau, a remote collection of Pacific atolls, had already installed three solar energy systems that have almost entirely eliminated its reliance on fossil fuels.
Tokelau Renewable Energy Project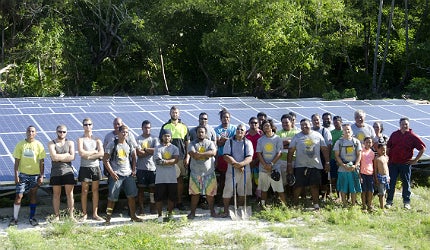 Tokelau is made up of three small atolls, Atafu, Nukunonu and Fakaofo, has an area of around 10km² and is populated by 1,411 New Zealand citizens, all of whom now have their energy needs met by solar electricity systems.
"Each system alone is among the largest off-grid solar power systems in the world."
Work started in mid-June 2012 on the one megawatt Tokelau Renewable Energy Project, which is comprised of three individual solar power systems with battery storage. Each system alone is among the largest off-grid solar power systems in the world, and together they are capable of providing 150% of current electricity demand in Tokelau, a much higher amount than the 90% that was originally planned for.
Funded by the New Zealand Aid Programme and realised by PowerSmart and energy consulting firm IT Power Australia, the project involved the installation of 4,032 photovoltaic panels, 392 inverters and 1,344 batteries across the three atolls, and was completed on time and under budget.
"At the end of October 2012, New Zealand company PowerSmart had completed work on all three atolls," confirmed the New Zealand Aid Programme's development manager Joseph Mayhew. "The people of Tokelau now enjoy solar energy for almost 100% of their electricity needs."
Remote access: going fully solar in the Pacific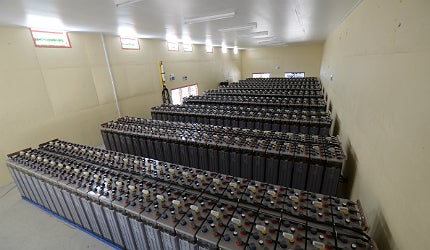 But it hasn't been an easy task. Tokelau is an extremely remote nation – the closest atoll is around 500km north of Samoa, there are no airstrips or wharves and the only access is a long boat trip from Samoa that ends outside the reefs, where a landing barge can deliver passengers and equipment to shore.
The advanced renewable technologies used throughout the project must therefore be designed to last, as well as to survive the tough environmental conditions in the middle of the Pacific.
"Switching to solar was absolutely crucial for the tiny collection of islands."
"Renewable energy projects in the Pacific bring unique challenges," Mayhew emphasised. "Systems and components must be designed to withstand harsh tropical and marine environments, strong winds, high temperatures and a corrosive salt-laden atmosphere. In New Zealand, if a part breaks or needs replacing, it is possible to replace easily but in a remote region like Tokelau, the systems and components must be designed to promote robustness and longevity, because transport is infrequent and challenging."
And this is largely why PowerSmart, which specialises in complex utility scale projects in New Zealand, Australia and the South Pacific, was chosen as the principle contractor. "They had experience in designing solar power systems for harsh and remote environments and have taken care to design a robust system suitable for the Pacific, which could withstand high temperatures, salt-laden air and the risk of cyclones and flooding," Mayhew noted.
Yet despite the challenges involved in installing comprehensive solar systems in such a remote location, switching to solar was absolutely crucial for the tiny collection of islands. "Tokelau's atolls are low-lying and especially susceptible to the adverse effects of climate change," Mayhew stressed. "So, reducing dependence on diesel and eliminating carbon emissions has been paramount for Tokelau, both in terms of economic sense and the environment."
Before the PowerSmart systems were installed on the nation's three atolls, Tokelau was highly dependent on imported fossil fuels to meet its energy needs and therefore vulnerable to international price fluctuations and increasing fuel costs, making electricity extremely expensive for both households and businesses.
Indeed, until recently, diesel generators were burning around 200 litres of fuel daily on each atoll, meaning more than 2,000 barrels of diesel were used to generate electricity in Tokelau each year, costing more than $1m NZD. Moreover, dependence on fossil fuels had huge environmental costs for the nation, and unloading 2,000 barrels of diesel a year was a risky business.
Pacific problem: reliance on fossil fuels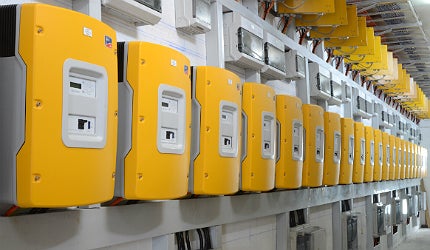 This issue is by no means restricted to Tokelau, with the majority of Pacific island nations highly dependent on imported fossil fuels to meet their energy needs. "Almost every aspect of Pacific economies is underpinned by imported fossil fuels," said Mayhew. "And in many cases the cost of importing fuel is many times higher than all export earning combined."
"The project involved the installation of 4,032 photovoltaic panels, 392 inverters and 1,344 batteries."
More and more other islands are therefore quickly following Tokelau's example. "Most of the Pacific is now prioritising developing renewable sources of energy as a sustainable long-term solution to energy needs," Mayhew stressed. "The New Zealand government, for example, has put an emphasis on renewable energy in the Pacific under the New Zealand Aid Programme."
As part of this focus, the body will co-host the Pacific Energy Summit in March in the hope of building on the success of projects like the Tokelau Renewable Energy Project and Maama Mai solar farm in Tonga, which was also funded by the programme and reduces the country's use of diesel by approximately 470,000 litres and decreases carbon emissions by more than 2,000 tonnes per year.
PowerSmart is similarly committed to expanding the use of solar energy in the Pacific. For example, the company is a current panel member and installer for the Australian Capital Territory Solar Power Schools Programme, which aims to install solar power systems in all primary and secondary schools in the territory; the Mount Maunganui-based firm has already completed 31 system installations out of 80.
And if the success of Tokelau's innovative solar energy project is anything to go by, further progress will be quicker than one would expect. "The feedback has been very positive and the people of Tokelau have indicated they are proud of what's been achieved," Mayhew concluded. "Tokelau, while unique in its size and remoteness, has shown what can be achieved by a small country with limited resources."

Related content
---
Records are being broken almost monthly in the concentrated photovoltaic (CPV) solar power market, but at the same time manufacturing plants are being shut down and big players are struggling to compete with their cheaper Chinese counterparts.
The US and EU are on the brink of a full-on trade war with China over the alleged 'dumping' of cheap solar panels.
---