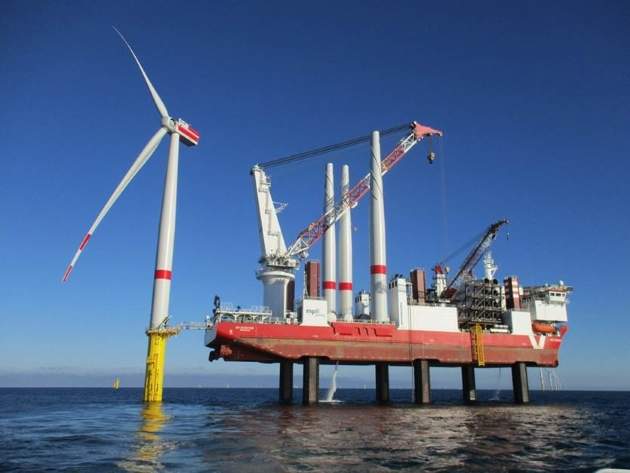 From the outset of the 21st century, the conversations around wind power – both offshore and onshore – have changed almost beyond recognition. What was once a green energy technology limited by its prohibitive installation and operating costs, reliant on copious government support to get off the ground, is now increasingly cost-competitive with the dirtiest electricity sources and rapidly expanding its presence in free energy markets.
This is especially the case in Europe, with wind power installations on the continent far in advance of Asia and the US, where offshore wind is really just beginning to take off. On land, wind power prices are now broadly in line with gas and coal, with the onshore wind price range per MWh of €50-€96 comparing favourably with the €65-€70 range for fossil fuels. In many European countries, onshore wind farms produce the cheapest energy of all newly installed power sources.
Even when it comes to offshore wind farms, which have had the largest technical hurdles to contend with over the last 15 years or more, market conditions have been improving markedly. Offshore wind developers have leveraged technological improvements and economies of scale to reduce the average price of offshore wind energy to around €120 per MWh. Offshore developments accounted for nearly a third of European wind energy installations of 2015, compared to just 5-10% up until 2011, attracting $15.5bn in investment in the first half of last year alone.
Today, there are more than 3,300 wind turbines installed in the Baltic, Irish and North seas, with 114 new offshore turbines connecting to the European grid in the first half of 2016. Recent developments indicate that prices are set to fall even further for offshore wind, which brings its share of opportunities for the green energy sector, but introduces risks as well.
Vattenfall: setting a low watermark for offshore wind prices
In 2016 year, several in-development offshore wind projects have signalled that the bottom of European offshore wind prices is on the verge of falling out. The record for lowest wind energy strike price certainly isn't lasting long before changing hands at the moment. First Danish state-owned energy giant Dong Energy set a record in July for the Borssele 1 and 2 wind farms in Dutch waters, with an average bid strike price of €72.70 per MWh.
In September, Swedish state energy firm Vattenfall took the crown for cheapest offshore wind, winning the tender to build wind farms at two sites as part of Denmark's 350MW Danish Near Shore (DNS) project for just over €60 per MWh. "My world record was blasted away in weeks," said René Moor, programme manager for offshore wind at the Dutch Ministry of Economic Affairs.
"With our bid for DNS we have demonstrated that we are able to reduce the costs of offshore wind faster than had been expected only a few years ago," said Vattenfall's senior vice president for wind power Gunnar Groebler in September. "This again proves that renewable energy is going to be competitive and Denmark and Vattenfall is in the lead when it comes to renewable energy."
"The record for lowest wind energy strike price isn't lasting long before changing hands at the moment."
Barely two months later, the company outdid itself with its winning bid for another big Danish offshore project, the 600MW Kriegers Flak project, a new low of €49.90 per MWh. With that bid secure, Vattenfall has won all three of Denmark's most recent offshore wind tenders (Horns Rev 3, DNS and Kriegers Flak), clearly at price points that were impossible for its competitors to match.
"The team worked very hard to win this tender," says Vattenfall spokesman Lutz Wiese, charting the rapid decline in strike prices for new offshore projects. "Of course we gained a lot of experience throughout the tender phases in Denmark and the Netherlands, which started with Horns Rev 3 in early 2015. In total Vattenfall was able to win three out of five tenders between early 2015 and autumn 2016. During this time the price level went down from €103 per MWh at Horns Rev 3 to €49.90 per MWh for Kriegers Flak."
Offshore wind: the risks of low price
So how has the wind industry in Europe been able to offer these prices, which would have been unthinkable only a year or two ago? Much of the price reduction is a story of scale – as offshore wind turbine designs have become smarter and orders of magnitude larger (the largest modern turbines being installed each have a capacity of 8MW), installation and maintenance costs have fallen. The growing maturity of the wind energy sector in Europe plays a role as well, driving price competition between rival firms.
"Turbine technology is a strong driver," says Wiese. "When you compare a project like Sandbank, which is currently under construction with 4MW turbines, with a coming project like Horns Rev 3 with 8MW turbines, this is a huge step. You need fewer foundations, less inter-array cabling, and the O&M times are also lower. Generally speaking, the current development of the industry indicates that there is a potential for prices lower than €120 per MWh. It is important to put the industry in a position to set price points in a competitive environment."
On the face of it, falling costs and the knock-on effect of tumbling strike prices is a massive gain for the wind industry and for the prospects of green energy in Europe. But rapidly plummeting prices do come with their share of risks, especially when the lowered costs that prompt them are variable and subject to increases in the future.
Low levels of activity in the offshore oil and gas sector due to depressed oil prices have allowed wind developers to take advantage of extremely cheap vessel leasing, while the current steel price slump also plays to the industry's advantage. But with commodity prices and the oil and gas industry's fortunes tending to be cyclical, could future spikes in these costs throw developers into turmoil if their projects become uneconomical at the prices originally set?
"People are being very complacent about taking on risks they don't fully understand," said Canadian green energy company Northland Power's chief financial officer Paul Bradley at the WindEnergy summit in September. "The margins are too tight. They are overlooking the costs of operation and maintenance. If there are financial problems you are going to be road kill pretty quickly."
Looking to the future
While Wiese won't go into detail about how Vattenfall is mitigating these sorts of risks, he mentions "hedging of risks" as an effective strategy and rejects any suggestion that wind power prices might be falling to unsustainable levels.
"Especially in the offshore wind industry with its high investment figures in the billion-Euro range, my expectation is that nobody would bid under their own expectations on their return on investment", he says.
"People are being very complacent about taking on risks they don't fully understand."
Undoubtedly there is room for the industry to grow. "Offshore wind is a technology branch with an enormous potential," says Wiese. "Total wind installations in Europe could reach 392GW with 294GW of onshore and 98GW of offshore wind, according to WindEurope. Given an installed capacity of 11GW offshore at the end of 2015, there is enough room for further development."
There is certainly work to be done on European grid infrastructure and energy storage technology to better integrate larger amounts of wind power and offset its intermittency. Grid bottlenecks accounted for around 4,100GWh of wind power that could not be transmitted through the grid in 2015. In the long term, these issues will need to be solved at the national and intra-national grid level, while in the short term some countries, including Germany, have started setting limits on the amount of new wind capacity coming online.
As far as economic viability is concerned, all signs are good for now but whether tumbling prices are a net loss or gain for the industry in the coming years is yet to be seen. After all, there are pitfalls waiting for the unwary, but there can also be wisdom in throwing caution to the wind.
Free Report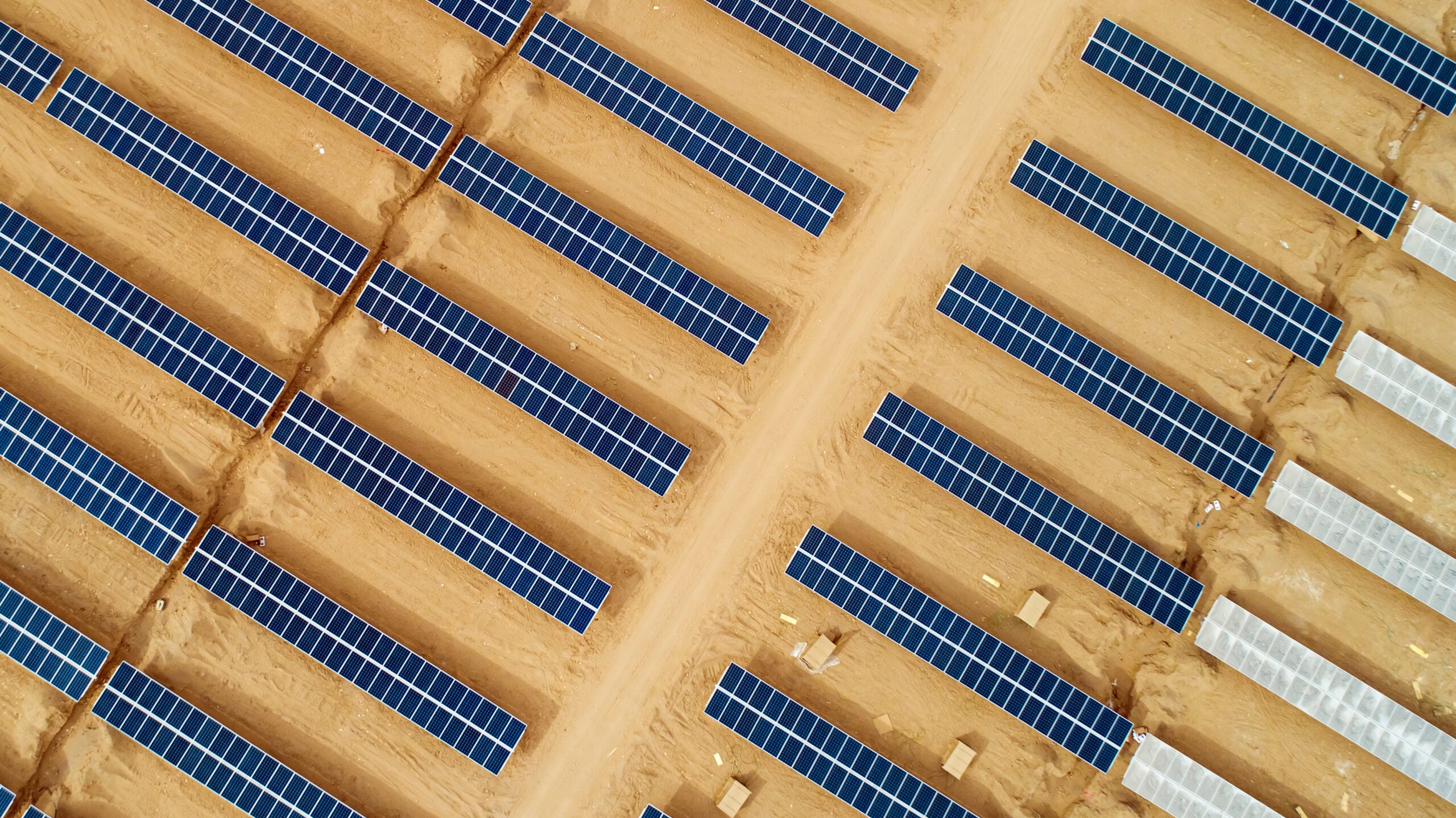 Delve into the renewable energy prospects for Morocco
In its new low greenhouse gas (GHG) emission strategy to 2050, submitted to the United Nations (UN), the Ministry of Energy Transition and Sustainable Development (MEM) of Morocco suggested to raise the share of renewable capacity in the country's total power installed capacity mix to 80%. 
Morocco currently aims to increase the share of renewables in total power capacity to 52% by 2030. The new strategy plans to increase the share of renewable capacity to 70% by 2040 and 80% by 2050.
GlobalData's expert analysis delves into the current state and potential growth of the renewable energy market in Morocco. We cover:
The 2020 target compared to what was achieved

 

The 2030 target and current progress

 

Energy strategy to 2050

 

Green hydrogen

 

Predictions for the way forward 

 
Download the full report to align your strategies for success and get ahead of the competition.  
by GlobalData