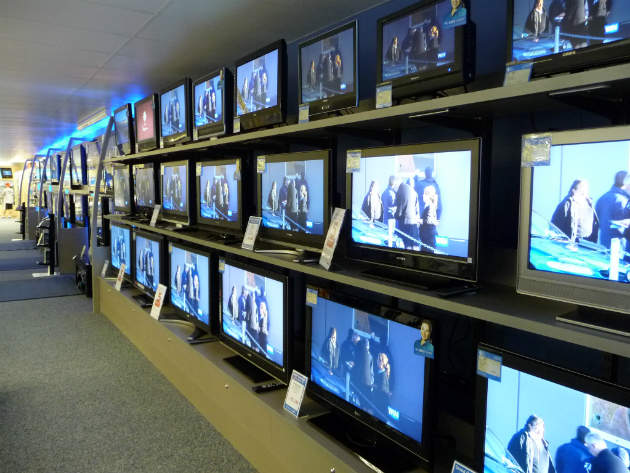 Over the last ten years, UK energy consumption decreased by 14% on both an actual and temperature corrected basis. This is despite the population of the UK growing by over ten million people (18.7%) since 1964, with half of this growth occurring since 2001.
A November 2016 report by the UK Department for Business, Energy and Industrial Strategy, shows that energy consumption in the UK is, on average, no higher now than it was in the 1970s. Consumption peaked in 2001 at 236,856 thousand tonnes of oil equivalent (ktoe) but fell by 41,078ktoe (18%) in 2015.
Final energy consumption in 2015, the most recent figures stated in the report, was 2,291ktoe (1.7%) higher than in 2014, reflecting a lower mean temperature for the year.
Transportation accounted for the largest proportion of final consumption in 2015 at 40%, which is perhaps not a surprise considering vehicle registrations in the UK have been growing every year for the last five years, reaching the highest ever in 2016. Second highest consumption came from the domestic sector (29%), followed by industry (17%) and the service sector (14%).
Furthermore, according to government statistics, UK total greenhouse gas emissions are down 38% from 1990 levels.
Are these statistics proof that UK energy policy is doing what it's meant to do – reducing energy consumption and emissions – or are other factors at play?
What's happening?  
The decade-long fall in UK energy consumption can, in part, be attributed to measures by the government, utility companies and consumer side agencies to help conserve energy and improve efficiency, according to senior analyst at NRG Expert, Edgar van der Meer.
"Looking back to the '70s and '80s, when efficiency measures were not as high, the increase in energy was almost proportional to any growth; however, now what we are seeing is a change in the way we consume energy – incandescent light bulbs, for example, are big wasters of energy and have been swapped for LEDs," says van der Meer.
"UK total greenhouse gas emissions are down 38% from 1990 levels."
"We may not think of it as a big component but everybody uses artificial lighting, so the accumulative effect has helped with consumption on a larger scale."
According to Which?, replacing just one 60W incandescent lightbulb with an LED can save almost £7.50 per bulb per year. The old-fashioned incandescent bulb was officially phased out in the EU in 2009.
Jim Cardwell from Northern Powergrid says it's not just bulbs that are more efficient, but almost all new technology: "There may be more electrical appliances in an average home today, but the TV will be much more efficient than the television families were watching in the '70s and that has been driven by energy efficiency standards."
EU–wide standards and energy labels, which indicate relative performance in terms of efficiency, aim to make appliances for homes more energy efficient. Customers are supposed to be drawn to the efficient models, while minimum performance standards progressively removing the least efficient products from the market. The government has estimated that by 2020, the annual net savings to the UK economy resulting from these standards and labels will be in excess of £850 million per year, with reductions in greenhouse gas emissions of more than seven million tonnes per year.
Energy prices have also encouraged efficiency, says van der Meer, adding that "the price of energy has gone up significantly and disproportionately to inflation and because of this we have seen consumption patterns go down".
Furthermore, there has been an economic decline due to the 2008 financial crisis which has slowed industrial users.
"A lot the larger energy users have gone," says Cardwell, "People might be using more domestically but not industrially."
Last year, the domestic sector saw the biggest increase in energy use, in both absolute and percentage terms, of 1,391ktoe (3.6%), mostly due to increased gas use.
Rooftop solar could be another factor. Cardwell points out that consumption figures do not include renewable power generated from rooftop solar and other decentralised energy production.
"The significant success of solar panels has meant that net energy consumption shows demand dropping off, but not all this consumption has dropped off because behind the meter some of that energy has been netted off by rooftop solar or something else," he explains.
What about the future?
Will we continue to see energy consumption follow along these current trends? No, says van der Meer, we should now expect demand to rise.
"Those technical energy efficiency innovations may cause this dip now because we are in a transition phase, but we will start to see it go back up when industry ramp-up again," he says.
"With energy efficiency measures we are looking at a reset point and we will take the growth from there again, it's been an adjustment in the market."
It's unlikely the drop off in manufacturing will continue either, as the economy continues to improve.
"Last year, the domestic sector saw the biggest increase in energy use, in both absolute and percentage terms, of 1,391ktoe (3.6%), mostly due to increased gas use."
"In the long-run we do see a trend of increased energy consumption and growth, NRG Energy Expert has predicted an energy shortfall whereby the supply will not be able to keep up with demand in the future; but in shorter terms we don't expect it to go up," says van der Meer.
This is due to population growth, an increase in technology use and industry showing more consumption and keeping pace with growth of the economy, business and industrial sectors.
New, better energy efficiency measure will be needed. Emeritus professor of energy policy at University of Greenwich, Steve Thomas, says: "Current energy efficiency ratings can be confusing. We probably need to do more than just allow the market to manage this as some of those appliances, dishwashers and washing machines, last a long time." He adds that further savings could be made by better insulating British housing stock which is notoriously bad for leaking heat.
But ultimately the government needs to focus on new energy production.
"The UK needs to consider the construction of new power plants and look at new power sources," says van der Meer.
He adds that, as well as building new capacity in-house, energy suppliers could take advantage of interconnections between France, Belgium and the Netherlands.
The UK is one of the least reliant on energy imports in Europe, but its energy mix is set to shift in the future as it tries to limit coal use to meet emission targets and support new demand that is likely to come from electric vehicles.
Currently, according to Energy UK, most of the UK's electricity is produced by burning fossil fuels, mainly natural gas (30% in 2015) and coal (22%). A very small amount is produced from oil (under 1%), 21% from nuclear reactors and around 25% from a mixture of renewables.
Van der Meer says the government needs to act now to guarantee adequate energy supply and reducing emissions in the future – a process that will be made harder by Brexit.
"The UK does rely heavily on French companies for its nuclear fleet but also other European countries that can provide the machinery and infrastructure needed to help renew the UK's energy capacity, which will be significant to reducing carbon emissions. This will all now become subject to what trade rules come in place post-Brexit, which will set up some barriers on these targets," he explains.
"The next few years will be very determinate of how easy it will be for the UK to implement energy policy."