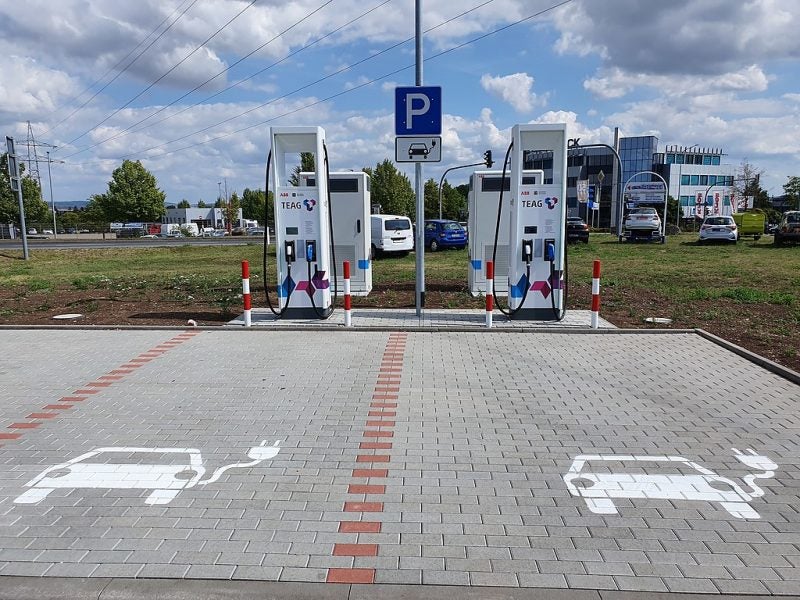 Voicing concerns about the necessity to avoid public transport amid the Covid-19 crisis has sparked the possibility of a rapid EV rollout, far faster than expected. In some countries, such as Germany, statistics have already shown signs of accelerated EV interest.
"In Germany, for example, registrations of e-passenger cars increased by 20.5% in May 2020, compared to May 2019, while passenger car registrations in general decreased by 49.5%," says Dr Torsten Rosenboom, a partner in law firm Watson Farley and Williams' corporate and M&A group and head of  the firm's Frankfurt office .
The trend seems to be boosted by public eagerness to use the crisis with all its negative impacts as "a starting point for establishing a healthier environment and reducing carbon footprint", he adds.
Need for more and better EV infrastructure
Putting the proactive approach of Germans aside, it is evident that more needs to be done to encourage EV purchases if we're to see a significant uptake of EV numbers.
"Apart from the continued technical improvement of electric vehicles, especially with respect to battery capacity and charging time, it is important to further develop the network of e-charging stations across Europe to make charging easily accessible, and thus increase the attractiveness of electric vehicles," Rosenboom explains.
J.P. Morgan estimates that by 2025, EVs will contribute close to 8.4 million annual vehicle sales, a roughly 7.7% market share. Meanwhile, hybrid electric vehicles, combining fuel engines with electric elements, will likely see sales rise to more than 25 million over the same period.
By comparison, the IEA has reported that the worldwide number of EV chargers in 2018 was 5.2 million  for light-duty vehicles, with most of the chargers being classified as slow. There is a clear need for more EV charging stations and infrastructure  but, while the number of EVs will certainly grow, small- and average-size investors don't see the market as profitable enough for the time being.
Having said that, Rosenboom believes that those "who already have a customer base where they can cross sell their e-charging service, such as utilities or automotive manufacturers" are better placed than many others who intend to join the e-charging business starting from scratch.
ABB
While ABB's expertise mainly focuses on the robotics manufacturing sector, the company has also made some serious investments in power generation equipment over the past few years.
Considering the company's high profile partnership with Porsche in 2019 to develop EV chargers in Japan, it is likely that ABB will turn into one of the major leaders in downstream power equipment in the near future.
Currently, ABB offers EV charging technologies such as single-home residential charging, eBus en-route charging, fast charging road-side stations, and reliable direct current (DC) fast charging stations, part of the ABB Ability sequence.
The company's installed and maintained charging infrastructure includes several charger networks in more than 73 countries.
An example of a recent EV charging development is the ABB Ability DC Wallbox, manufactured for EV charging at offices, car dealerships, shopping areas, hotels, and public parking places in Australia. With an output of 24KW, the system is compatible with all existing 500 V battery EVs, as well as next generation high-voltage vehicles.
Varying between vehicles, the ABB DC Wallbox can have a car topped up and back on the road between one and three hours.
BP
As BP gradually shifts its focus area from oil and gas to electric power, the British operator is turning into one of the largest providers of charging points in the UK via the Chargemaster subsidiary it acquired in June 2018.
Combining BP's fuel retail outlets with the largest charging company, Chargemaster, provided a new opportunity for them to assist the country's growing number of EV owners, with about 7,000 charging units in total.
In August 2019, BP Chargemaster powered up its first 150kW ultra-fast EV chargers on a BP retail site, the first part of the company's planned network of ultra-fast charging infrastructure stretching across the UK.
The rollout involves the installation of 400 ultra-fast chargers, at BP sites across the UK, by the end of 2021, with the network continuing to grow in line with ultra-fast charging new vehicle models yet to arrive on the market.
Another strategic boost to BP's EV infrastructure portfolio was its 2019 agreement with DiDi, a leading mobile transportation platform, to develop EV charging infrastructure across China.
Shell
Similar to BP, the Dutch-British oil leader Shell has quickly taken over the EV infrastructure market in the past few years, especially following its acquisition of EV charging specialist NewMotion in 2017, along with the GreenLots business unit in January 2019, which added more than 30,000 charging points across Europe to Shell's portfolio.
While the operator is investing more in electric car charging through their 'new energies' division, Shell is preparing for a time when oil use will decline beyond profitability. For the time being, however, this division receives roughly $2-3bn to spend per year, and with global annual revenue standing at $371bn in 2019, that accounts for less than 1% of the money that Shell makes.
The company also launched the UK's first 150kW EV at Shell's Battersea Service Station in July 2019, which is part of Shell Recharge, the EV charging service. This type of 150kW high-powered charger can deliver power up to three times faster, depending on the vehicle model.
During one of its most recent ventures in February 2020, Shell announced its ambitions to increase its EV fast-charging presence in Germany, bringing their number of charging points from a previously announced 100 up to a total of 200. Whether the Covid-19 crisis would impede these plans is yet to be seen.
ChargePoint
The US-headquartered company ChargePoint, previously called Coulomb Technologies, claims to provide the world's largest network of EV charging points.
In 2017, it took over General Electric's 10,000 charging stations, which added to its pre-existing 35,000 stations. At present, ChargePoint has about 113,400 places to charge around the world, including the US, Mexico, Australia, and Canada. According to the company, someone connects their vehicle to a ChargePoint station every 15 seconds.
In March this year, the company joined the launch of the ChargeUp Europe initiative, alongside other major EV infrastructure operators such as Allego and EVBox Group, all aimed at working towards an expeditious and effortless rollout of EV charging infrastructure in Europe.
The three companies, which have more than 150,000 charging points across the EU combined, called on other like-minded companies in the EV industry to join the cause.
As part of its recent goals, ChargePoint has also made a commitment to deploy 2.5 million charging ports by 2025, accelerating the future of electrified transportation and further reducing greenhouse gas emissions around the globe.
Webasto
German family-owned company Webasto, which provides home and EV charging technology, gained momentum after it acquired Aerotech, another diversified technology company.
Webasto has a history of EV charging expertise that includes a few safety milestones, such as becoming the first company to have UL-listed Level 1 (120-volts), Level 2 (240-volts), and DC fast charging stations.
A recent highlight of Webasto's work is its 2020 partnership with Scania in Europe, involving the truck manufacturer selling its new plug-in hybrid truck, together with charging stations, from Webasto.
While truck owners can choose between the simple-to-operate Webasto Pure and the more intelligent Webasto Live charging stations, Scania customers are also entitled to an installation service by Webasto.
Webasto's Plug & Charge system also enables the automated and secure exchange of data between vehicle and charging infrastructure, meaning that when the charging cable is plugged in, the vehicle sends the driver's encrypted authorisation data, after which charging begins automatically.