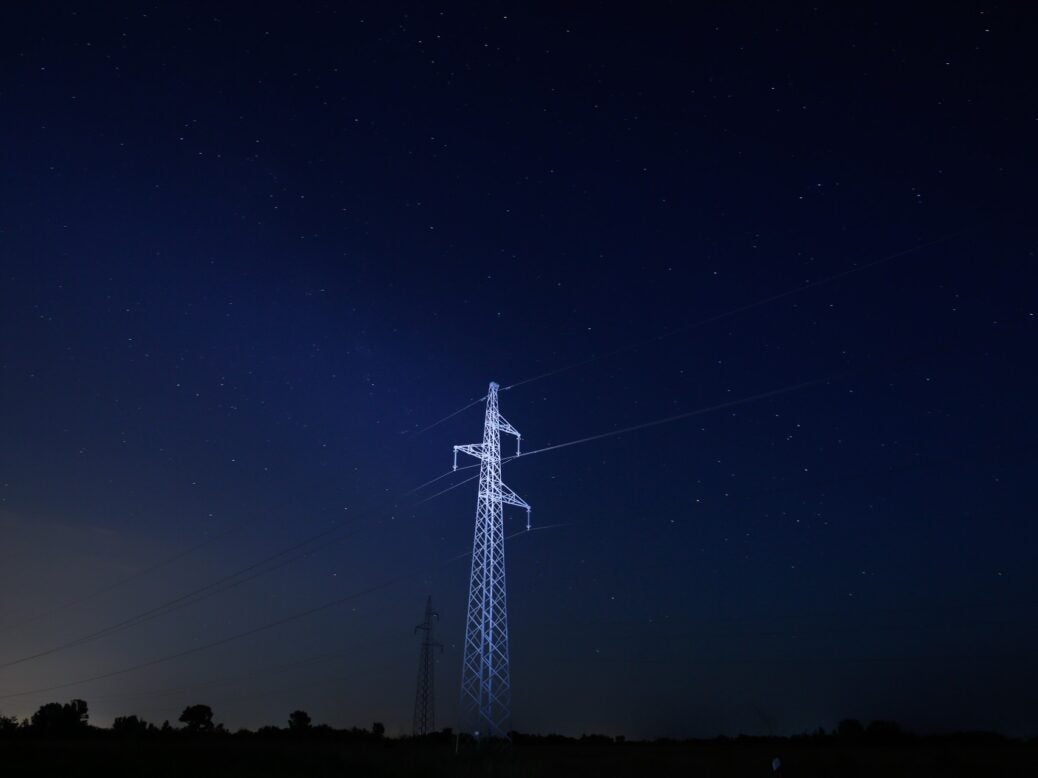 The world is facing an energy crisis, rooted in the price of gas and struggles to recover from the Covid-19 pandemic. Consistent rises in wholesale gas prices have made utilities unprofitable, with no ability to pass costs on, and broader shortages have placed increasing demand on energy infrastructure. You can keep up with our rolling coverage of the crisis below.
The chain of events begins with the pandemic, and the fall in wholesale energy prices that came with it. As Covid-19 hit, gas and electricity use fell sharply across countries, and when met with overproduction from oil and gas companies, prices plummeted.
As gas supply fell and demand started recovering, wholesale prices began to rise. This continued past pre-pandemic prices, reaching a new high level in the last few weeks. Going from record-lows to record-highs has led forward contracts to almost double in price over the past year.
In the UK, a consumer energy price cap established by regulator Ofgem limits utilities' ability to react to rising prices. This has forced suppliers into continuing with unprofitable business, and eventually finances wore thin, creating a widespread gas crisis.
Elsewhere, China has struggled to secure winter power in the face of shortages and India has seen coal demand vastly outstrip supply. Across the world, countries are struggling to solidify their energy infrastructure as winter approaches, while also
Energy crisis deepens across the globe
US consumers are likely to be hit with much higher heating bills this winter due to surging energy prices across the globe.
Natural gas, which is used to heat almost half of US households, has doubled in price since this time last year. The cost of crude oil has also nearly doubled, deeply affecting the 10% of homes in the US that rely on heating oil and propane during the winter months.
Like many countries, India has been dealing with significant energy shortages due to supply mismanagement and a post-pandemic rebound in demand. This has led government planners to pivot back towards coal power to reduce anxiety over future energy security.
According to the International Energy Agency, India's energy demand is expected to grow faster than any other country in the world over the next two decades. Much of this demand will be filled by the Indian coal sector, which currently accounts for 70% of the countries power generation.
Coal prices have shot up following rolling blackouts in most of China's provinces. China's ruling party has told producers to "guarantee the supply" of coal, with regional extraction targets massively increasing.
An ongoing embargo against Australian coal has turned China toward Russia and Indonesia. Russia-to-China coal imports have more than tripled compared to the same period in 2020.
EU Financial Services Commissioner Mairead McGuinness has told The Financial Times that the bloc will take more time before coming to a decision on whether or not to include nuclear power and natural gas under its "taxonomy on sustainable financing", originally due this autumn.
The price of aluminium has reached a 13-year high due to the deepening energy crisis, which has squeezed supplies of the metal. Aluminium rose as much as 2.8%, to $3,049 a ton, on the London Metal Exchange on Monday, the highest since July 2008, leading to broad gains among base metals.
As energy prices continue to surge and shortages place energy infrastructure under increasing pressure, France is considering a new tack to shore up its energy mix. Per The Financial Times, President Emmanuel Macron is expected to soon approve the development of six small modular nuclear reactors.
Chinese coal futures hit all-time highs after heavy rain and flooding in China's biggest coal-producing region, Shanxi Province, led to the closure of 60 of its 682 coal mines. The CSI Coal index of big miners listed in Shanghai and Shenzhen rose 3.7%, partly reversing losses from last week, when official orders to boost coal production sent prices tumbling.
Following a possible financial bailout for British companies struggling to cope with soaring energy costs over the winter, Secretary of State for Business, Energy and Industrial Strategy Kwasi Kwarteng has clashed with Chancellor Rishi Sunak on the matter.
The Chinese Government has reportedly ordered its coal mines to urgently boost production as the energy crisis across the country threatens industrial production and has seen millions of homes and businesses hit by power outages.
Without new investment and proper maintaining of the North Sea supplies, UK gas production will fall 75% by 2030, according to Oil and Gas UK (OGUK).
OGUK's energy transition outlook, to be published later this month, will warn that such reliance will increase, unless the UK invests in the new resources known to lie under its continental shelf.
Cornwall Insight has forecast that the energy price cap, which was set at a record £1,277 a year from 1 October, will be increased further in spring 2022 if the energy crisis continues.
Russian President Vladimir Putin has hinted that Gazprom, a state-backed monopoly pipeline exporter, may increase supplies to help Europe – a move that follows the surge of gas prices, which went up by almost 40% to £4 per therm. Following Putin's comments, the prices dropped by 9%, at £2.66 per therm.
Awaited forecasts covering both gas and electricity were released by system operator National Grid, expressing confidence that supply would meet demand over the cold months ahead.
India is the latest country to face a serious power crisis, with authorities warning that the country's power plants are running hazardously low on coal. India's power ministry has said that the 135 thermal power plants operating in the country had an average of just four days of coal stocks as of Friday, down from 13 days of supplies in early August.
China's ruling party has ordered power companies to secure winter power at any cost, after power rationing caused blackouts in several regions.
At an emergency meeting this week, Chinese Vice-Premier Han Zheng told power companies that his party would not tolerate blackouts. Since last week, power shortages have massively disrupted the industries across China, with little sign of easing.
The UK's oil and gas industry trade body, OGUK, has used the continuing gas price crisis to call for more support for the country's offshore industry. Chief executive Deidre Michie said that North Sea gas provides energy security for the UK. "Although gas use will decline, it will be important for some years yet," she continued.
Also in the week, the government mobilised soldiers to drive commercial petrol tankers in an effort to ease the logistical problems in transporting fuel.
After three more bankruptcies, energy regulator Ofgem warned directors against stripping the assets from failing companies. The organisation said it would work with police to prosecute asset strippers, while also quizzing companies on whether they could survive the extended high gas prices.
China has extended power restrictions to at least 20 provinces and regions as it struggles to cope with the power shortage in its north-eastern region.
The areas affected by the most recent restrictions together account for more than 66% of the country's gross domestic product.
After the announcement of delivery disruption at some filling stations, UK drivers queued at petrol pumps throughout the weekend. Many filling stations ran out of fuel, causing the government to relax regulations in an effort to alleviate the gas crisis.
Sister site Energy Monitor suggests that the gas crisis has damaged the credibility of gas as a transition fuel. The UK currently generates 30%-50% of its power from gas-fired plants, while growing renewables from approximately 10%-20%.
Weather effects have kept renewable generation low in recent weeks, causing other generators to offer to increase generation and take the burden from gas.
With the cap due to rise in October, energy firms need only a short period of relief before they can pass costs on to consumers. Thereafter, many worry that the poorest consumers will be driven into debt by energy bills.
The first six utilities have already failed, leaving 1.5 million affected with more expected to fall.
Ofgem will move these customers onto the cheapest competing tariff. However, utilities remain reluctant to take on new customers while the price stays high. Currently, new customers mean new loss-making wholesale purchases.
The government began considering a variety of measures to help energy firms. These include short-term loans, giving government underwriting to debts, or setting up an entity to handle unprofitable customers. However, ministers have repeatedly rejected calls for bailouts.
As the gas crisis began to bite, multiple UK utilities were pushed into bankruptcy, with several others warning of upcoming problems. At the same time, The Financial Times reported that the UK's sixth largest utility, Bulb Energy, was reported to be seeking financing to avoid bankruptcy.