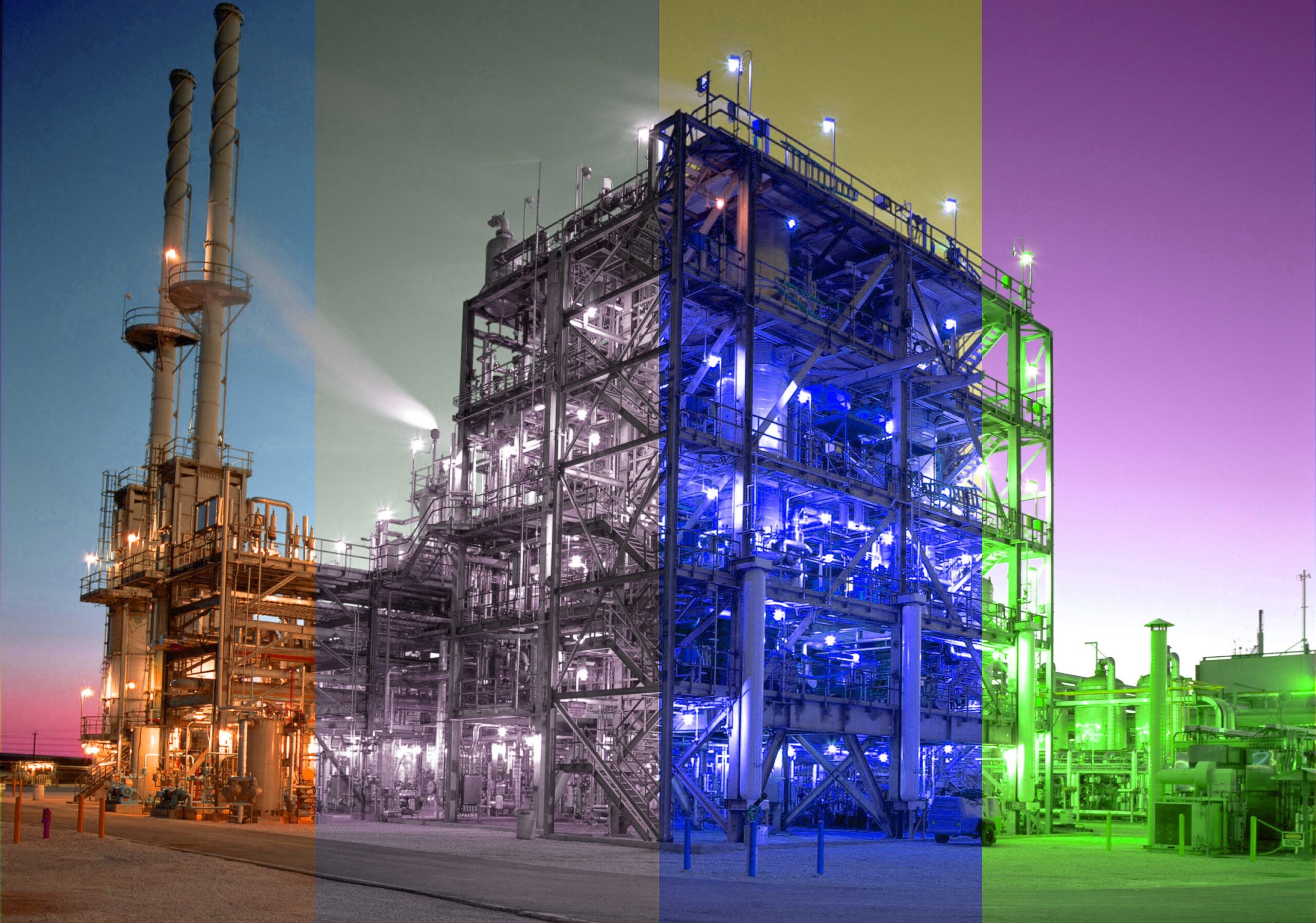 Hydrogen is an odourless, invisible gas with a colourful future. Many see it as the future of the physical transportation of power and an environmentally-friendly fuel to power transport.
As world governments assemble plans to help their economies recover, many have included funding for hydrogen projects. One of the largest of these was the European Commission's proposals, which pledged to double its existing hydrogen infrastructure funding.
A recent series of articles by GlobalData analysts has highlighted hydrogen's industrial growth, and how they expect it to take off over coming years. While all hydrogen burns the same, the different methods of producing it have produced colourful nicknames. As brown goes down and green enters the scene, Power Technology looks at what the colour of your hydrogen tells you.
Brown hydrogen – first colour on the scene
Small town gasworks made hydrogen from coal for hundreds of years, but now industrial manufacturers colour it as "brown hydrogen".
Using water and heat, coal can undergo "gasification". In this process, the chemicals within coal react to make what was known as "town gas". Now known as syngas, this contains a mixture of carbon dioxide (CO₂), carbon monoxide (CO), hydrogen, methane and ethylene, along with small quantities of other gases.
The first two of these gases have no use in power generation. This makes the process very polluting, compared to other methods. However, chemical companies can distil hydrogen from this mixture relatively simply.
As waste-to-energy incinerators become more common, they increasingly use similar processes to generate brown hydrogen. A similar process can produce syngas from biomass and petrochemicals. Despite this, the majority of syngas comes from coal, according to Higman Consulting.
The Global Syngas Technologies Council says on its website: "Gasification projects are becoming both larger and smaller, and the regional distribution of gasification has changed significantly in the last four years. Gasification plants were fairly evenly distributed between Asia and Australia, Africa and the Middle East, and North America. The gasification capacity – both operational and under construction – in the Asia/Australia region now exceeds the rest of the world put together."
"People assume the price of grey hydrogen will remain low"
Most hydrogen currently comes from natural gas, but this process also creates a lot of carbon waste.
The majority of chemicals in natural gas contain large amounts of hydrocarbons – hydrogen chemically bonded with carbon. Catalysts can break these bonds, but the excess carbon then creates CO₂.
Despite the use of a valuable resource, chair of the upcoming International Energy Agency (IEA) hydrogen study Noé van Hulst said last year that grey hydrogen was the current cheapest. However, he continued: "Too often, people assume that the price of grey hydrogen will remain at this relatively low level for the foreseeable future.
"That ignores the IEA's projection of a structural rise in natural gas prices due to market forces. And more importantly, it fails to take into account the potential volatility of gas prices, as demonstrated in Europe."
Gas markets have seen rapid falls across 2020, so the low price remains true. However, the decreasing cost of renewable electricity generation means green hydrogen may soon exceed it.
Blue hydrogen – more technology, less pollution
Blue hydrogen relies on the same process as grey hydrogen, along with carbon capture and storage (CCS). This eliminates the emissions of grey hydrogen, improving the hydrogen's environmental impact.
Growth of blue hydrogen has remained slow, as it waits on the development of more large-scale CCS plants. Van Hulst says once this happens, the price of blue hydrogen is likely to decrease.
Blue hydrogen avoids the potential future cost of carbon tariffs in exchange for the fixed cost of using CCS. Because many CCS projects form around old oil and gas fields, the existing infrastructure and compatibility of blue hydrogen make it more attractive to producers than some others.
There are some plans to use blue hydrogen to alter the mix of gas in national networks. Mixing hydrogen with domestic gas can help decarbonise the industry, but there is significant debate among connected European gas networks about the best composition of gas supplies.
Why is "green hydrogen" the ultimate goal?
Green hydrogen cuts out polluting chemicals entirely. It requires water and electricity, which create hydrogen using electrolysis.
Electrolysis is a chemical reaction where an electric current is passed through metal conductors, known as electrodes, in water. This separates water into its component elements, hydrogen and oxygen. Using electricity originally generated by renewable sources makes this hydrogen carbon-free and consequently "green" in colour.
As a result, governments have made large investments here. Germany has set a target of 5GW of hydrogen production before 2030, with potential for another 5GW by 2035. The IEA says worldwide green hydrogen capacity has increased from 1MW in 2010 to 25MW in 2019.
It predicts worldwide green hydrogen generation will become 22 times bigger by 2030, following increasing use of hydrogen-fuelled vehicles and energy storage systems.
However, the large difference in infrastructure needs means the move to green hydrogen is not guaranteed. While CCS and blue hydrogen production can be built around existing gas terminals, green hydrogen production takes renewable generation away from national power networks.
In addition, hydrogen infrastructure and transportation remains underdeveloped in most areas. This is what led Air Products to announce it would transport its produced hydrogen as ammonia, which has an existing transport network.