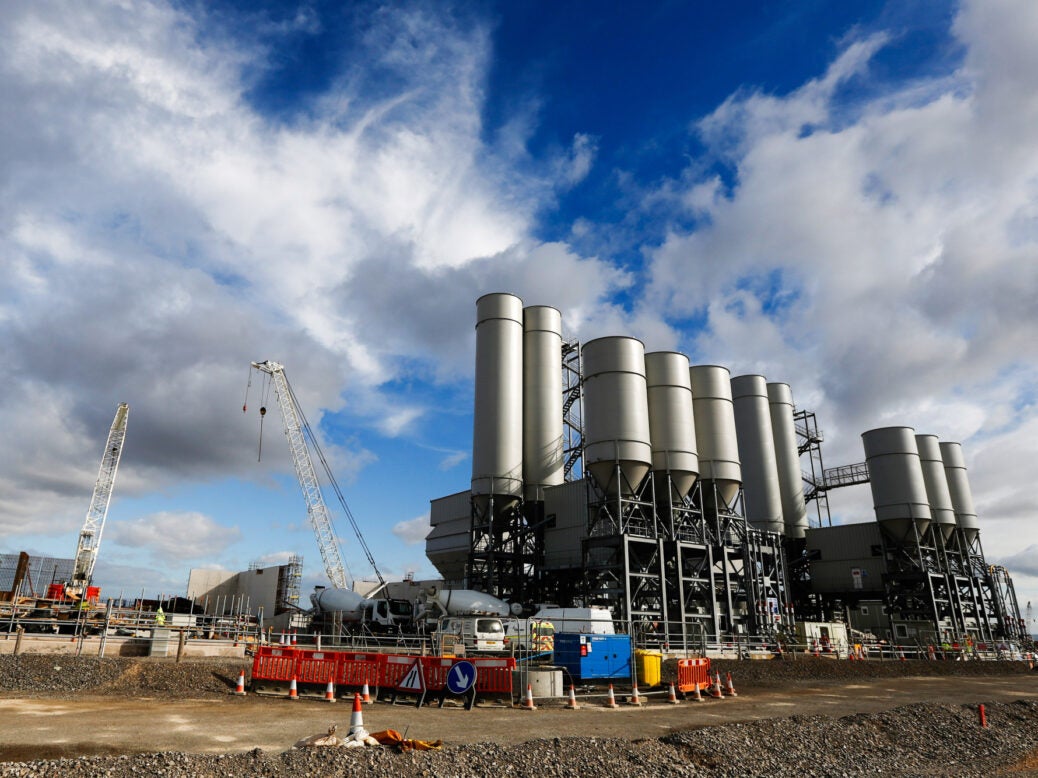 The recent State of the UK Climate 2020 report produced by the MET Office, the UK's national weather service, sheds light on the climate trends as climate change is already having visible effects on the planet. With excess warming, high rainfall levels, and rising sea levels, these changes are increasing the risk of heatwaves, floods, droughts, and fires.
Changing climate severely impacts crop growth and human health, and such factors can lead to extreme changes, such as people in highly impacted regions being urged to leave their homes because of impending climate consequences.
As scientists warn of even worse extreme weather if global temperatures rise and governments fail to cut carbon emissions, energy experts seem to have a few ideas up their sleeve of how to act on avoiding a climate catastrophe.
Severe climate change is already here
Some of the MET's most notable findings include the fact that 2020 was the third warmest, the fifth wettest, and the eight sunniest year on record for the UK, with no other year having fallen in the top 10 for all three variables for the UK. This is in addition to the fact that the country has warmed at a broadly consistent but higher rate than the observed change in global mean temperatures.
Moreover, with the recent decade (2011–2020) having become warmer, wetter, and sunnier than the 20th century, it has also been 0.5°C warmer on average than the 1981–2010 average and 1.1°C warmer than 1961–1990.
The data demonstrates that, for example, southern England experienced one of the most significant heatwaves of the last 60 years in August 2020, with a succession of days exceeding 34°C and tropical nights exceeding 20°C. This is in addition to severe flooding due to storms Ciara and Dennis in February 2020, causing unprecedented disruption.
The latest studies have concluded that the level of climate change we experience will generally depend on how quickly countries reduce emissions of dangerous greenhouse gases, keeping in mind that, even if every country was to stop all its emissions today, some climate change would still not be prevented due to the damage already done. However, the sooner we cut emissions, the smaller such changes are likely to be.
According to the Intergovernmental Panel on Climate Change, the United Nations body for assessing the science related to climate change, unless drastically reducing emissions, the world will likely exceed 2°C of warming.
In such a case, temperature extremes on land are projected to warm more than global mean surface temperature, with extreme hot days in mid-latitudes expected to warm by up to 3°C at global warming of 1.5°C and 4°C at 2°C.
Industry leaders taking responsibility
Earlier this year, we witnessed a practical lesson of how historically non-environmentally conscious industries are changing things, with Chevron for example, owner of Texaco and Noble Energy, being forced by its shareholders to adopt a resolution and reduce its carbon emissions.
Similarly, Shell was ordered by a Dutch court to lower its greenhouse gases by 45%. Then, in June this year, ExxonMobil made headlines with the controversial revelation that the company is actively manufacturing and using highly toxic fluorinated chemicals, in addition to disclosures that its lobbying activities have contributed to the delay of legislation relating to such chemicals and plastic pollution in the US.
Regarding these changes, Neil Gaught, founder of sustainability advisory Single Organizing Idea, says: "It's glaringly apparent that the oil & gas industry as a whole faces significant challenges when it comes to operating in a way that makes them part of the solution, not part of the problem.
"Their entire business model is built on the continued production and sale of resources that cause significant environmental damage. In a world where there is increasing pressure to cut carbon emissions and explore clean energy alternatives, they risk becoming obsolete unless they can shift their entire existence towards more sustainable outputs."
These pressures have created an ongoing battle for the future of businesses not just in the oil industry but across the corporate landscape, between the traditional defenders of the status quo and a fast-growing vanguard of investors, consumers, and employees "tired of listening to the self-serving motives of short-term focused business executives and financial opportunists", Gaught says.
While transitioning and re-organising entire businesses around sustainability could be a daunting prospect for leaders unsure of how to approach it, those that commit to it will ensure that their business not only survives the coming decade but thrives, while meeting the needs and desires of stakeholders and the new public scrutiny standards.
Reinforcing the principle that "time is quickly running out for those that believe that profit comes before people and the planet", in his book Core, Gaught explores how treating environmental, social, and governance factors as a "nice to have", a bolt-on afterthought or a "social licence to operate", is no longer going to cut it.
Instead, he proposes that businesses might benefit from operating under a single organising idea (SOI), which ties together both the economic and the social strategies of a business into a single strategy.
SOI is about meeting the demands of today's employees, consumers, and investors, a total commitment of all its resources towards a progressive plan of action that can be executed, monitored, and measured in real time.
"The process is much more straightforward than those invested in the status quo would have us believe and with an SOI at the core, unlike ExxonMobil, any explanations about what your business is doing and why will always be anchored in truth and what actually matters to those invested in seeking a better way forward for their businesses, people, and the planet," Gaught adds.
Rethinking talent
There are numerous monumental steps, big or small, that can be taken to help rectify the impending climate effects.
For instance, The Energy Institute's 'Energy Barometer' study emphasises that, aside from technology, a national net-zero skills strategy is needed to support the pipeline of new talent and avoid leaving existing workers and communities stranded amid the active energy transition.
As part of the survey, respondents were seen calling for long-term, stable energy policies that generate a pull: creating commercial drivers to develop the workforce that will bring forward key technologies.
Prompted by the report, UK Minister for Energy, Clean Growth and Climate Change Anne-Marie Trevelyan says: "The invaluable findings from the Energy Barometer support the government's priority to invest in the UK's most important asset, our workforce, ensuring that people from every region of the UK have the right skills for the green industrial revolution and thrive in the jobs this will create.
"The measures we're taking to eliminate our country's contribution to climate change by 2050 are not just good for the planet, they are also helping us build back greener from the pandemic, creating new job opportunities across the country."
In addition, there is also a particular desire to see a national net-zero skills strategy at the heart of the government's long-term plans. Such a strategy could them create a push and see the government working with industry to identify the skills needed to reach a net-zero future and focusing on their development, from school onwards.
The notion of digitalisation
Digitalisation is also a frequently mentioned way of preventing the worsening climate change consequences, though this might be easier said than done in more traditional energy fields and considering that much of the world's energy infrastructure is built for fossil fuels.
James McCallum, co-founder of work management automation platform Proteus, says: "The benefits of digitalisation come into play through workplace management tools that optimise business processes and therefore the energy services, as well as combatting the challenges these companies face, such as development and productivity."
He adds: "We need to break down the barriers of reliance on outdated processes and old technologies, which are holding the country back from its true climate action potential and bring in more efficient systems and modern technology capable of learning, like AI."
While digitalisation might be key, Pepi Maksimovic, director of application engineering at Ansys, developers of engineering simulation design software, thinks that it is not only about its presence but also the way it is approached and maintained.
She says: "It's not about new technology for climate change – it's about fixing the legacy tech we have. Utilities and manufacturing plants use legacy technology that works well but contributes massively to climate change due to energy consumption, water use, and harmful chemicals for sanitising and other processes."
Another aspect to the transition is that as the grid becomes more digitised over the next decade, it will offer an opportunity to increase the level of intelligence between the various agents that compose the power system and support the balancing function.
Mark Chadwick, managing director sustainability solutions at ENGIE Impact, says: "To truly transform the UK power grid, there must be better cross-sector collaboration among public and private entities in order to simplify the changes that will need to be made, particularly as it relates to the impact on consumers.
"We can envisage a power system that is digitally controlled, with connected devices such as electric vehicles [being] able to provide grid balancing services by charging and discharging as required. We can also envisage a more decentralised system, with a far greater proportion of energy consumers also being producers."