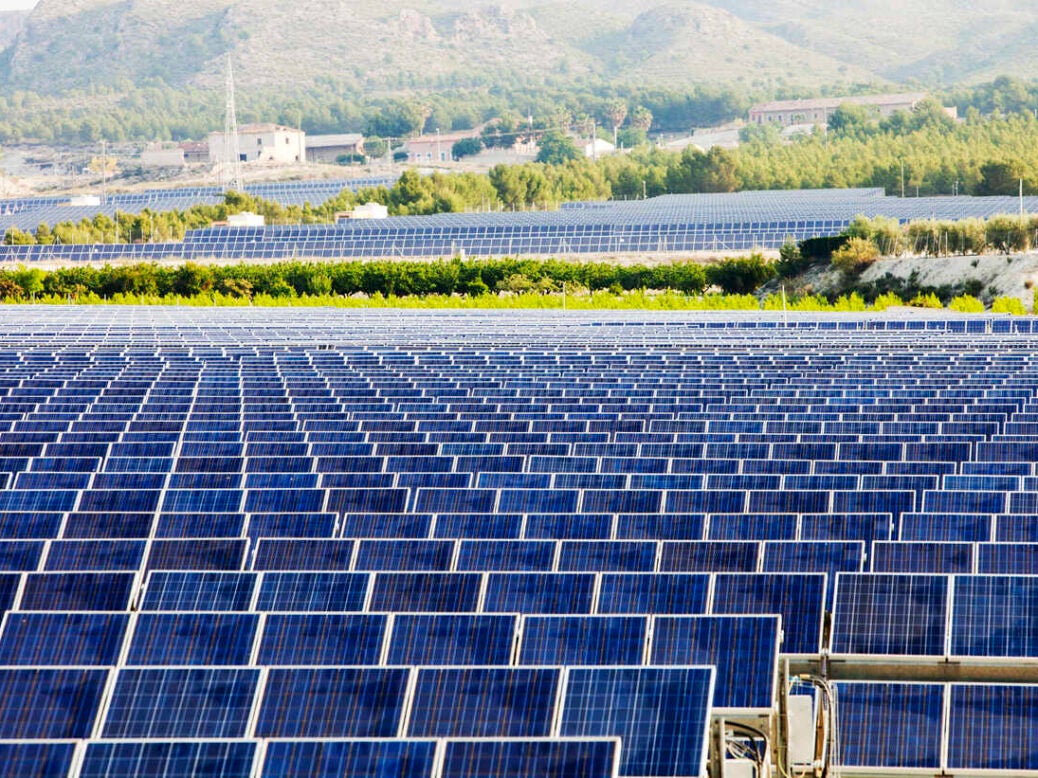 The gravitational pull exerted by cities on the growing global population continues. In 2018, 55% of the world's population lived in urban areas according to the UN, a proportion that is expected to increase to 68% by 2050. Another 2.5 billion people could be added to urban areas by mid-century.
Urban populations account for the majority of the world's CO2 emissions and energy consumption.
In the smart, sustainable cities of the future, virtually every facet of infrastructure will have a role to play in optimising energy usage and reducing emissions – even something as prosaic as pavements.
As solar power becomes progressively cheaper and more widespread, urban roof space is becoming a diminishing resource. A new generation of companies are responding by creating robust, modular solar paving designs that can be easily and safely fitted together on the ground to generate energy.
"There are many cases when the users cannot put it on the roof, either because the bad position of the house, or because of the system or the roof structure, and in these cases ours is a very good alternative," said Imre Sziszak of Platio Solar, which is provided the solar paving for a project in Barcelona.
More commonly associated with rooftop energy creation, solar solutions are increasingly becoming part of the built environment. In the Catalan capital of Barcelona, the city council has installed Spain's first photovoltaic (PV) pavement in an effort to increase energy capacity close to where it is needed most.
Just 20m2 of the solar pavement is equal to the yearly average electric energy need of a household. The new installation, in a park in the Glòries area, will generate 7,560kWh of energy a year, enough for three households. The project forms part of the city's drive to become carbon neutral by 2050.
The sunny side of the street in Barcelona
Founded in 2015, Budapest-based Platio specialises in sustainable building materials and aims to use its solar paving design to make "cities, buildings, and homes landmarks of 21st century architecture".
The solar paving can be deployed where conventional solar technologies cannot, everywhere from offices and residential buildings to maritime infrastructure and smart cities. For office buildings, shopping malls, and other public infrastructure, the 'Platio Green Building System' effectively turns communal areas such as entrance squares, rooftop terraces, and balconies into solar power plants.
The company's 'Solar EV System' can be connected with charging stations to fuel electric vehicles with green energy from the pavement. The solar paving generates clean DC electricity, which is inverted into AC before being fed to the power network. The electricity is stored in the battery pack, driven by the charge controller in order to provide a reliable power source for the charging station.
The 'Smart City System' is a solar pavement that provides an independent energy source to power the increasing number of street devices in urban areas. It is designed to be used where the existing utility grid cannot and where regular PVs cannot meet the high energy demand of certain devices. Solar pavement solutions can be used to power signage and mobile devices, as well as street lighting.
A bright future? Testing the efficacy of solar paving
According to Platio, the benefits of solar paving are clear. The panels don't take up valuable space and are easier to maintain than their regular roof-mounted counterparts. The walkable, non-slip solar tiles are mounted on recycled plastic paving slabs that comprise recycled plastic and glass, as well as debris – just 1m2 of solar paving equals the plastic recycled equivalent of 400 PET bottles.
The modular design makes installation fast and easy to execute, similar to conventional tiling. The tiles are designed to resist load, impact, scratches, and weather, and operate on a safe low voltage.
To date, Platio has installed its solar pavements for residential and business clients in Hungary, Sweden, and Kazakhstan. The viability of the Barcelona installation will be assessed after six months.
"We'll have to assess the wear and tear because obviously it's not the same as putting panels on a roof, although they are highly resistant," Eloi Badia of Barcelona city council told The Guardian.
"As for cost benefits, with a pilot scheme like this it's difficult to know yet how much cheaper it would be if it were scaled up. We're keen to install more on roofs and, if this scheme is successful, on the ground, to power lighting and other public facilities."
Badia notes that the high population density in Barcelona means it would be impractical to generate enough electricity within the city limits to make the city self-sufficient when it comes to electricity.
"If we are going to reach a target of zero emissions, we are going to have to think about supplying electricity to blocks of flats, but we will also have to think of using wind and solar parks outside the city," he says. "But installations on the ground like this open up new possibilities – and not just for Barcelona."
Global reach: solar paving projects worldwide
There are signs that solar pavements are gaining traction. The organisers of the 2022 World Cup in Qatar have given their backing to a solar paving project from Glasgow Caledonian University. PVTopia aims to create a prototype and demonstrate a full solar pavement during the tournament.
Also in the UK, start-up Pavegen is developing flooring technology that harvests kinetic energy from people's footsteps and converts it into electricity to power off-grid applications such as games, lighting, and environmental monitoring. In an additional innovation that the company calls the "internet of beings", the pavers are able to register the footsteps of individuals using apps and then apply analytics in order to provide insights into the behaviour of people interacting with the system.
Pavegen recently constructed two energy harvesting walkways in offices in Romania. More than 30,000 footsteps will be collected per day and used to power local LED lighting and a live data feed.
In total, the company has worked on 200 projects in 30 countries and collaborated with big hitters such as Adidas, Coca-Cola, Heathrow Airport, Shell and Westfield, Transport for London, and Google.
In 2020, the Dutch province of Utrecht announced the installation of solar panels on a 25m stretch of a bike lane in Rhenen. The electricity generated by the PV installation will be used to power the surrounding lighting system and heat the lane in winter. The pilot project is part of a plan by the Dutch Government to test the effectiveness of solar power production on road infrastructure.
"If the outcome is positive, solar panels on cycle paths can make an important contribution to reducing the use of fossil fuels and making the provincial infrastructure more sustainable," the province of Utrecht said.
Projects such as this and the solar pavement pilot installation in Barcelona are likely to become more widespread as governments and private enterprise address the problem of increased electricity demand in urban areas, using solar innovations that are aesthetically pleasing, smart, and sustainable.
Free Report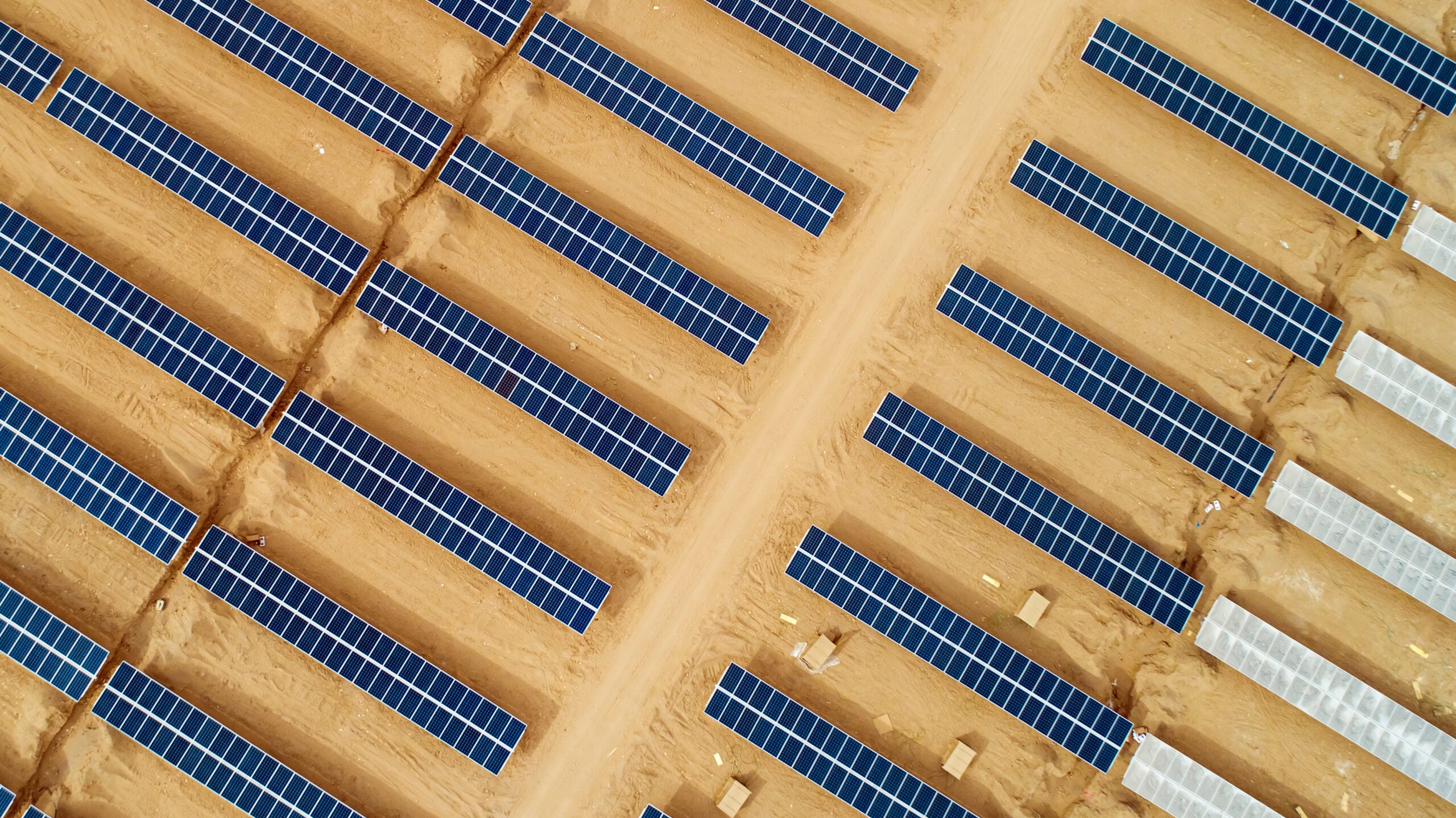 Delve into the renewable energy prospects for Morocco
In its new low greenhouse gas (GHG) emission strategy to 2050, submitted to the United Nations (UN), the Ministry of Energy Transition and Sustainable Development (MEM) of Morocco suggested to raise the share of renewable capacity in the country's total power installed capacity mix to 80%. 
Morocco currently aims to increase the share of renewables in total power capacity to 52% by 2030. The new strategy plans to increase the share of renewable capacity to 70% by 2040 and 80% by 2050.
GlobalData's expert analysis delves into the current state and potential growth of the renewable energy market in Morocco. We cover:
The 2020 target compared to what was achieved

 

The 2030 target and current progress

 

Energy strategy to 2050

 

Green hydrogen

 

Predictions for the way forward 

 
Download the full report to align your strategies for success and get ahead of the competition.  
by GlobalData