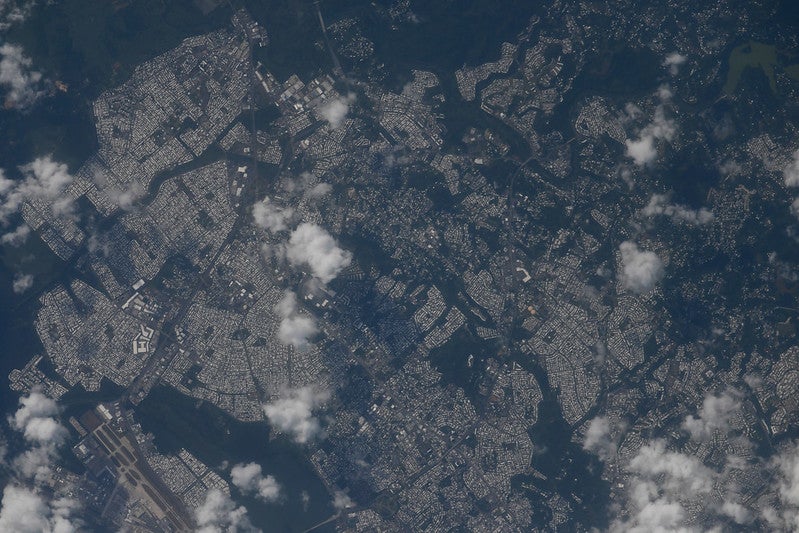 The Nuclear Alternative Project (NAP) has published the results from its study on the feasibility of nuclear reactors in Puerto Rico.
NAP is a non-profit established in 2015 by seismic engineer Eddie Guerra and others and brings together Puerto Rican engineers and reactor operators working in the US.
The study – funded by the US Department of Energy (DoE) – aims to research and teach the general public about the feasibility of advanced reactors, which NAP researchers say will help the island with its energy problem.
Power Technology investigates the report's main findings.
Small nuclear reactors can integrate with renewable energy production and the existing grid, as well as with the decentralised system envisioned for the island.
Data from the Puerto Rico Electric Power Authority (PREPA) showed that daily electricity demand peaks are at 10% over average while utilisation rates around 75%. This means that power demand on the island needs energy sources than can provide a steadier supply than renewables alone.
NAP researchers argue that nuclear reactors could provide the stability needed by the grid with zero-emission baseload power generation. The Integrated Resource Plan (IRP), drafted by PREPA last year, suggests Puerto Rica should have a 3,000MW power capacity by 2025, allowing new fossil generation to be integrated with solar and wind.
Nuclear reactors will also help with Puerto Rico's carbon emissions problem. The island has one of the highest percentages of CO2 emissions, especially if compared with US states of similar population and geographic characteristics.
In 2018, the US Environmental Protection Agency (EPA) reported that Puerto Rico's power generation produced 10.4MMt of CO2 emissions, compared with Connecticut's 8.8MMt and Hawaii's 6.5MMt. Using nuclear energy would be a greener alternative amongst other baseload energy sources.
Puerto Ricans are interested in continuing the study
Historically, Puerto Rico's residents have been afraid of nuclear energy but according to NAP sentiments are now changing. Out of more than 3,000 respondents surveyed, 93% are curious about nuclear and would like to continue exploring nuclear energy options on the island.
NAP researchers have also found that there are no education or age differences between supporters and detractors and that the population's top three priorities are healthy and environmentally friendly energy, lower bills and energy sources that are resistant to natural disasters.
Design and siting regulations will allow advanced reactors to sustain natural disasters including hurricanes and earthquakes.
Hurricane Maria, which hit Puerto Rico in 2017 and caused the death of more than 3,000 people, highlighted the problems of relying on a centralised grid and large generating units.
NAP says that advanced nuclear reactors promote a smaller and more distributed generation. The NuScale SMR 50-60 MWe module and 600-720 MWe plant, which will be completed by 2020, features amongst those considered.
SMR plants feature an installed capacity of not more than 600MW and can address issues of load-following and grid stability.
Advanced reactors will not mean nuclear waste in Puerto Rico
As with all US nuclear plants, Puerto Rico's low-level nuclear waste will not remain on the island but will be firstly shipped to a US disposal facility and later stored in a long-term high-level waste facility, located on the mainland.