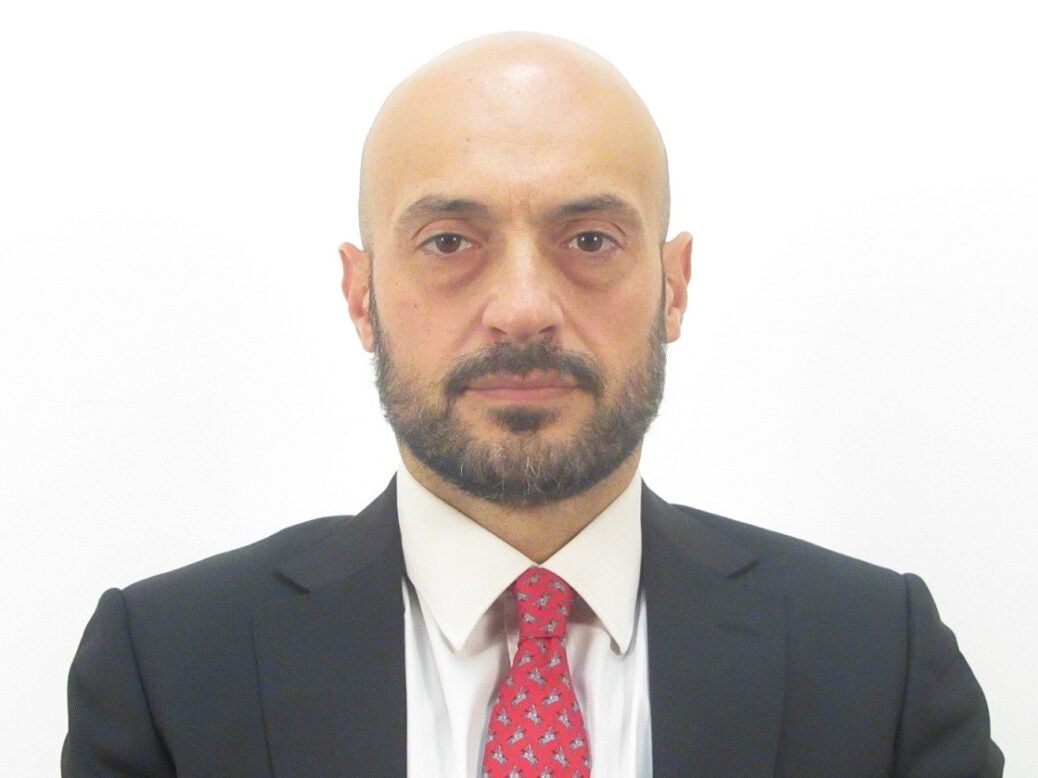 Unlike the typical use of the term "offshore" in the marine industr, offshore wind power includes inshore water areas such as lakes, fjords, and sheltered coastal areas, as well as deeper waters. Most offshore wind farms employ fixed-foundation wind turbines in relatively shallow water.
While offshore wind is yet to prove its strengths in the US, Europe, and Asia are more actively harnessing ocean winds to create electricity.
In 2019, Europe alone connected 502 new offshore wind turbines to the grid across 10 projects. This brought 3,627MW of new gross additional capacity, making for a total installed offshore wind capacity of 22,072MW, from 5,047 grid-connected wind turbines across 12 countries.
Yoana Cholteeva (YC): Saipem has revised its portfolio of activities in the last few years to make offshore wind construction its core business area. Could you tell me a bit more about this venture?
Francesco Balestrino (FB): Before the increased general interest in accelerating the energy transition to renewables, our agenda had already shifted to delivering low-carbon solutions. Our focus on the energy transition has led us to become a pioneer in offshore sustainable energy projects. Our CEO, Stefano Cao, anticipating the shift, has focused on business and geographical diversification. We have pursued a non-oil strategy, and currently, around 70% of the company's backlog is non-oil related.
Our aim is to develop innovative technologies and invest in renewable energy projects with huge potential, such as floating offshore wind concepts. We successfully installed the first floating wind farm in the world, the Hywind Scotland Project for Equinor . Last year our firm won contracts for the Formosa 2 offshore wind farm project in Taiwan and the Neart na Gaoithe offshore wind farm in Scotland. From 2016 until today, we have collected contracts worth more than €1bn related to offshore wind.
YC: Could you tell me a bit more about your recently unveiled Hexafloat, the "one size fits all" foundation for wind turbines?
FB: Floating offshore wind is becoming an increasingly important new renewable energy sector, allowing as it does for larger turbines and access to sites with better and more constant wind, as they are not constrained by the shallower sea beds required for fixed offshore wind farms.
We have developed Hexafloat as a lighter floating offshore wind substructure, which will be presented for demonstration off the Irish coast in 2022. Hexafloat aims to be a "one size fits all" foundation, for use on a wide variety of wind turbines, by using an adjustable hanging counterweight. This is also compatible with the new generation of 12MW-15MW turbines, at more deep-water locations, and in harsh environments.
The first prototype of the Hexafloat will be built through the AFLOWT project, partly funded by the EU with the Interreg fund. The project aims to develop a cost-effective and innovative solution for the renewable energy market and will enable large wind power generators to be deployed into deep water from the coastline.
We are also evaluating the construction of demonstrators in other strategic areas in order to validate the technology in different environmental conditions. Saipem has also recently started the construction of a scale demonstrator in the Mediterranean Sea with the CNR . Hexafloat will further consolidate our innovative research and development activities in floating offshore wind worldwide.
YC: What are your insights from your experience with floating offshore wind technologies?
FB: Floating offshore wind gives us the possibility to increase the generation of renewable energy in mature markets, like Northern Europe, as well as in new areas where until now the environmental conditions didn't allow the development of wind energy. This is the case with the West Coast of the US, Canada, the South Mediterranean Sea, Africa, etc.
Further advantages offered by such technology, mainly due to the long distance from the coast, are that they have less impact on fishing and tourism. Using the proper design for the mooring arrangement also means less impact for the environment, compared with the fixed-bottom wind farms.
Integration with other technologies, such as the new generation of electrolyser, can offer the advantage of producing green hydrogen directly offshore. This solves the issues some countries are facing in the utilisation of large quantities of renewable energy, due to the limitation of electrical infrastructure onshore.
YC: What does Saipem 's agenda look like for the near future?
FB: Our agenda will include even more green energy projects going forward. We will continue to develop technologies that will lead to alternative and more sustainable solutions in several industries, from energy to infrastructure. This also includes the development of new initiatives for liquefied natural gas, green hydrogen production, transport, as well as carbon capture and storage, to name a few.
We believe these trends will help shape the global energy transition and the solutions that are required to make it a reality. In terms of offshore in general, we also believe in the growth potential of floating solar.
Last year, Moss Maritime , the Norwegian maritime engineering company controlled by Saipem and part of the XSIGHT engineering division, signed a collaboration agreement with Equinor for further development and commercialisation of the concept. Our initiatives demonstrate our commitment to driving a new era of energy innovation.
YC: What do you predict for the future of the offshore wind industry?
FB: Due to the growing investment in renewable energy, and mainly in offshore wind, the levelised cost of electricity will continue to go down, making such energy more and more competitive compared with fossil fuel energy. This will give emerging economies the opportunity to increase their competitiveness due to the low cost of energy. It will also help to boost their economic growth with new job opportunities.
Considering that innovative operation and maintenance activities will be needed by the offshore wind sector in the future, new skills and new competences will be required to deliver sustainable energy production for our children.