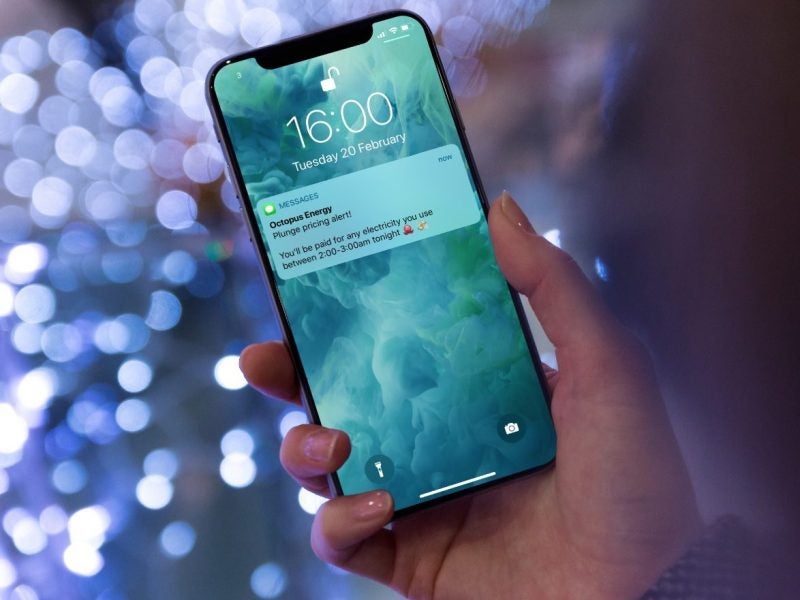 In Which?'s 2019 annual energy customer service survey, relative newcomer to the sector  Octopus Energy emerged as the highest rated out of 30 companies.
This accolade was won largely due to its innovative digital energy platform, developed by Octopus 's subsidiary, Kraken Technologies.
The platform doesn't just ensure happy customers but a new way of delivering kilowatts.  Powered by advanced data and machine learning, it automates much of the energy supply chain, which the company says will help usher in a more decentralised and decarbonised energy system, coupled with more customer engagement and services.
Heidi Vella (HV): What does your digital energy service platform do exactly?
Greg Jackson (GJ): We started Octopus Energy to build a platform for the future of energy, because it was clear the sector still hadn't undergone a digital revolution.
The platform's job is to provide a highly automated, very, very flexible scalable platform for customer relationship management, energy forecasting, and procurement. It also provides a more efficient service and reduces the cost of operating.
In the future, which is already coming to fruition, it can support a much more flexible energy system to deliver the smart grid at scale.
HV: What value does your digital energy platform bring to customers?
GJ: If a consumer is on a standard tariff, with this system, they will get a much more transparent and more accurate billing and better service, because instead of having their data spread across lots of different systems, dealing with different organisations and departments, most of that is eliminated.
So, the benefits to the consumer are more efficient, more transparent, more accurate, and more low-cost energy. Furthermore, by embracing smart grid technologies, from time to time, consumers can enjoy super cheap electricity from highly renewable wind generation. For example, if they have an electric vehicle, they can automatically optimise its charging so they're grabbing the cheapest, greenest electrons from the grid with dynamic time-of-use tariffing.
HV: You've recently licenced the platform to your UK competitor Good Energy, how will your work with the company?
GJ: From the very beginning we set out to build a platform with a mission to get 100 million customers on to it, whether via our brand or a clients'. It doesn't matter. [Currently there are 1.5 million users in the UK, Australia and Germany]. So, our strategy is that it is equally as important for us to help other retailers to move onto the platform.
For Good Energy , we are licencing the platform via a software-as-a-service model, which they will use to manage their customer base. In terms of them being a competitor, we already have an energy system where there are plenty of companies who have a distribution network which sits alongside their own generation or retail base, so they are both a supplier and a competitor to many companies. It's perfectly normal in power generation; it can be owned by an energy company that also has a retail arm or it may be bought by other companies.  So, competitors and suppliers already exist.
The magic is that energy is a global market and the platform is scalable to our target because it is digital, cloud-based 21st century technology.
HV: How much grid flexibility is possible right now?
GJ: Much of it can be done now, the technology is here. However, at the moment, there are many grid services, for example, battery storage and service flexibility, but they are not based around the consumer.
The reality is, most grid services available today are about trying to make the grid look like it still runs on coal. Whereas a dynamic smart grid is really about embracing benefits of flexible consumption.
Renewable generation is always intermittent and when we have renewable generation, we get an endless supply of zero carbon, zero cost electrons and the smart grid is about embracing that. The technology is ready, and even the consumer is increasingly ready for it, but now we need to make sure the economics of the grid and the distribution systems reflect that.
HV: Digital platforms such as yours require a level of customer engagement, but do energy users want to be engaged?
GJ: In the past, the business of energy companies has been to make sure customers are not engaged. Energy companies have made most of their money out of unengaged customers. It's the job of disrupters to come in and drive that engagement.
Traditionally, some customers didn't even know who their energy company was, but we have customers regularly posting fantastic things about us on social media. There are so many ways to engage customers in this market. For example, for twenty years customers have had a terrible experience with meter readings. We have changed that by [making it so that] every time they submit their meter readings online, they get the chance to win prizes by spinning an online 'Wheel of Fortune'.
HV: What are your long-term goals for the Kraken platform and Octopus Energy?
GJ: Over the next 10 years, energy has got to change, be absolutely turned upside down, to tackle climate change.
Today, we and other companies typically supply kilowatts through pipes and wires. That is going to decentralise massively with much more local generation. In that world, an energy company should meet customer's needs, whether it be providing energy through the grid or providing solutions for home consumption and generation management.
For example, look at the opportunity to start bringing people home solar panels and batteries, EV charging, customer education, infrastructure development, project management, sales and marketing. These are all new opportunities as we have to deliver an end-to-end revolution of energy. If companies can embrace the technology change and create more agile companies, springing up resources to invest in this change, everyone is a winner.
The level of interest we are seeing from different companies from the UK, Europe, Asia, and America is positive. For companies, this is a massive transformation programme and it is going to be painful at times. However, you'll see that the opportunity to invest in building green energy should create more employment and technology trends.
HV: Where do you see the future of the energy sector moving overall?
GJ: Traditional energy companies with a monthly meter reading are going to be in the past. Now you can get one every half hour or in Australia every five minutes. Suddenly the data is getting a lot bigger and we need systems with machine learning, artificial intelligence and high degrees of automation to manage this. And for consumers, if the cheap time to charge your electric car is turning it on at 1am, back off at 2am and back on at 4.30am, they don't want to do that manually, they need it automated. Automation systems to do all this stuff are absolutely critical, if we're going to go green.
The technology can get us there very quickly, affordably and in a way that is beneficial for consumers. But we need to stop talking about what does the green revolution cost and start saying what an amazing opportunity it presents. The democratisation of zero carbon, zero cost green energy is a responsibility for all of us in energy today.