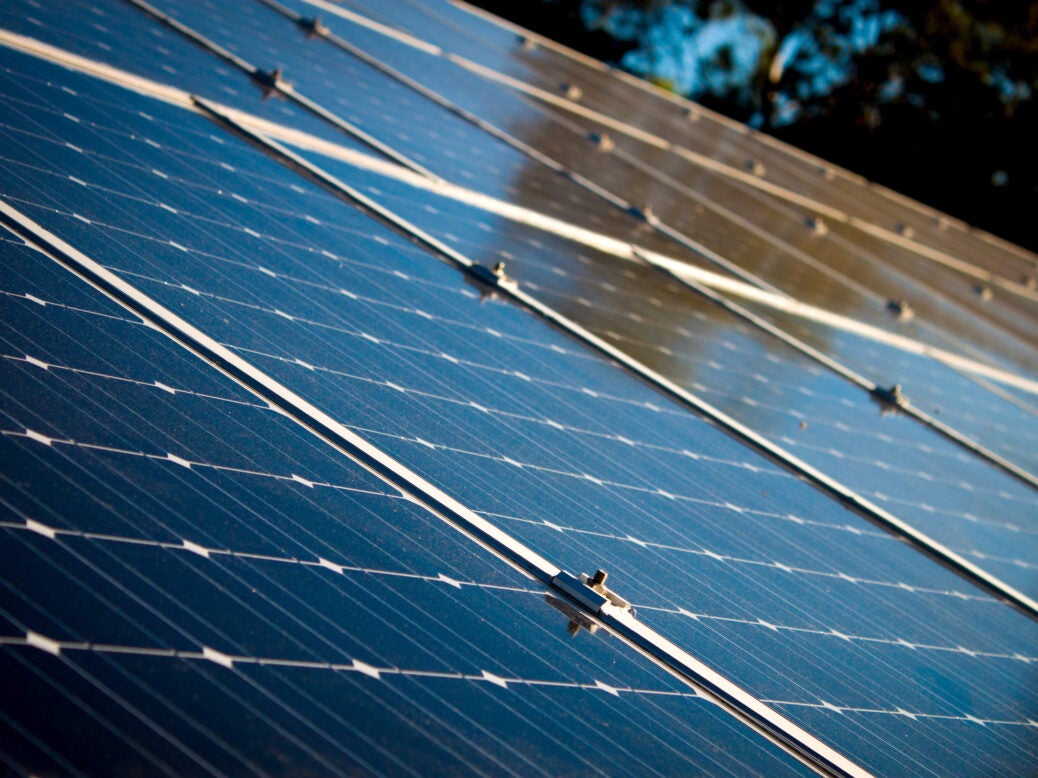 For over a decade an energy revolution has been underway in Japan, spurred on by the 2011 Great East Japan Earthquake and tsunami. Since then, microgrids have sprung up in their dozens around the country, in a number of different guises to help Japan meet its energy needs and build resilience.
Microgrids consist of interconnected distributed energy resources, grouped into single, controllable entities. They can act both as part of the wider grid system or separately, and so are particularly useful during grid outages. Grids such as this are being built around the world to combat a number of energy dilemmas, as well as easing the introduction of renewable energy sources, and are usually deployed together with smart grid technologies such as blockchain.
"Japan faces multiple challenges that require smart planning," says Andrew DeWit, Rikkyo University, Tokyo's, professor of energy policy. "Its energy self-sufficiency is dangerously low at only 8% of all primary energy. And its ageing and depopulation mean that locational choices have to be shaped, in order to maintain viable communities that have sufficient density to deal with rising costs of infrastructure maintenance, energy and other resources."
For Japan, a particular draw is the flexibility of microgrids. In the wake of the 2011 earthquake, the country established the National Resilience Programme, predominantly to build backup capabilities should another disaster befall Japan. This has led to the development of several microgrids, the most notable being the first microgrid community, Higashi Matsushima.
The birth of microgrids in Japan
The first microgrids in Japan were New Energy and Industrial Technology Development Organization-financed projects initiated in Aichi, Kyoto and Hachinohe in 2003. A variety of energy sources were tested, in particular gas engines, and their success was demonstrated in the years that followed.
"[Microgrids] were firstly demonstrated in Aichi Expo in 2005," says Takao Kashiwagi, microgrid designer and Tokyo Institute of Technology professor at the International Research Centre for Advanced Energy Systems for Sustainability. "This demonstration is very important following the increasing share of renewable energy."
The total number of microgrids in use in Japan is currently unclear, though Kashiwagi puts the number of areas using the technology at close to 40. According to DeWit, "nobody seems to know, because there is poor governance on the PR side. This is complicated by the tendency to label every microgrid project as 'first' in order to attract attention."
Despite the confusion, the number of grids has undoubtedly been growing. particularly since the 2011 disaster. The 9.0 magnitude earthquake, which hit off the coast of Sanriku, caused vast amounts of damage to Japan's energy infrastructure, increasing the need for the project roll-out.
"It has been accelerated due to the 2011 Great East Japan disaster, and about JPY45bn of funding has been granted" for further development of microgrids, says Kashiwagi.
Japan's energy sector was decimated as the tsunami caused the meltdown of the Fukushima Daiichi nuclear power plant leading to the shutdown of all of Japan's 50+ nuclear plants. The country is currently reliant on fossil fuel imports for 94% of its power and despite plans to restart many of its reactors, progress has been slow.
Higashi Matsushima: an exemplary eco town
One of the most notable projects to rise from the devastation of 3/11 is the decentralised microgrid in Higashi Matsushima. Situated on the north-east coast of Japan, in the Miyagi Prefecture, Higashi Matsushima was badly damaged by the tsunami with 65% of the city flooded and 1,130 residents killed.
From the ruins, Higashi Matsushima City Smart Disaster Prevention Eco Town was built and officially opened in June 2016. Using concepts first put forward by Kashiwagi, who is head of the New Energy Promotion Council, the town was built jointly by the city and housing developer Sekisui House. It was funded by the Ministry of Environment as part of the National Resilience Programme.
The town consists of 70 houses and 15 apartment buildings that were used to rehouse those who lost their homes in 3/11. All the buildings are earthquake-resistant and it will be a Net Zero Energy City by 2022.
"Smart meters on all local facilities provide a real-time tracking of energy generation, storage and consumption," explained DeWit in the Sustainable Communities Design Handbook: Green Engineering, Architecture, and Technology. "The project has 460kW of solar capacity, of which 400kW is an array that overtops a regulating pond. This regulating pond is itself part of disaster-resilience, as it was built to accumulate rainwater and thus alleviate flood risks. In addition to the solar capacity, there is 480kWh of battery capacity along with a 500kW biodiesel generator to provide backup capacity."
Should the main grid fail, the Higashi Matsushima microgrid can supply energy to the whole town for several hours. Alternatively, it can redirect power from residential buildings to hospitals and the community hall for several days. "From the view point of resiliency, a minimum of about 30% of distributed energy system is required and Higashi Matsushima has been designed following that," says Kashiwagi.
The entire city's renewable capacity has grown alongside the microgrid town, and now satisfies 35% of demand. Between 2011 and 2015, the amount of renewables in Higashi Matsushima increased nearly 20 times, and the city plans further advances with the aim of producing 120% of power demand by 2026. As of 2016, the energy has been managed by HOPE Electricity, a local power company run by Higashi Matsushima that reinvests profit back into the city.
"The Higashi Matsushima project is indeed a flagship initiative emblematic of post 3-11 Japan's inclusive governance and commitment to advanced technology centred on the city," said DeWit.
Building resilient energy grids
The success of projects such as Higashi Matsushima eco city has increased the popularity of microgrid systems in Japan. In August 2017, the Cabinet Office announced it would be increasing National Resilience Programme funding by 24%, as of April 2018. Lessons from the eco town along with the microgrids that came before it will be taken on-board as more cities move towards independent, smart grid systems.
The essential elements of the Higashi Matsushima concept present a template that can be replicated nationwide. "That template links local energy endowments -such as rooftop and utility solar – with smart energy management systems, to decarbonise while maximising disaster resilience," says DeWit. "The template also seeks to encourage as much local involvement as possible, to bolster local organisation and business opportunities. In short, Japan's approach emphasises smart governance as much as it does the deployment of smart infrastructures."
As microgrids appear across the country, they will play an increasingly important role alongside the grid system to deliver clean and reliable power. Japan is currently aiming for 22%-24% of its energy to be produced by renewable sources by 2030, which will include 64GW of solar power.
"Microgrids and other localised solutions appear to be a major part of the country's approach to multiple challenges," says DeWit. "But the meso and macro grids will also be important. Japan's Ministry of Lands, Infrastructure, Transport and Tourism has started a 'Dam Revitalisation' project that aims to bolster the country's dam network as well as increase power from it."
For Japan to move forwards towards greater energy independence, resilience and lower emissions, microgrids appear a clear choice. But according to DeWit, collaboration will be essential for the country to meet its full energy potential.
"There are so many unknowns and externalities involved that integrated policymaking is crucial, no matter the generalised sense – in the Anglosphere –  that government is useless, wasteful or whatever. In a context where it's crucial to choose and focus the effective use of scarce fiscal, human, energy and other resources, you need to collaborate extensively, with all stakeholders compromising for the greater good."