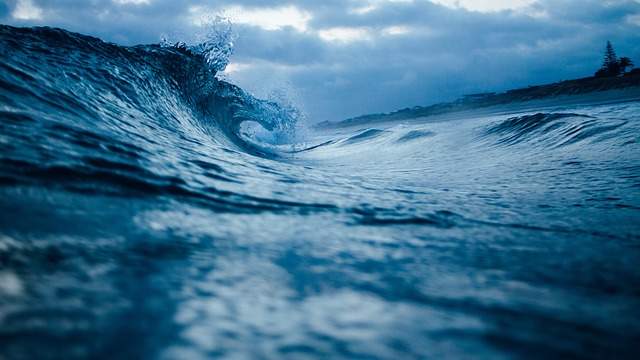 The UK Government has announced its decision to terminate a tidal lagoon power plant in Swansea, south Wales, saying its £1.3bn development price tag was not cost-effective.
The Department for Business, Energy and Industrial Strategy pulled the plug following results from an independent survey which deemed the project too expensive, with development costs already reaching £35m – a sum which included a commercial loan from the Welsh Government – and the average energy consumer facing an additional £700 fee between 2031 and 2050.
Business Secretary Greg Clark told the House of Commons that securing energy needs "has to be done seriously", adding that while cheaper alternatives exist, "no individual project, and no particular technology, can proceed at any price".
Construction of the plant was due to start later this year, with much excitement over its initiation due to the belief that it would be a landmark project, capable of cementing the UK's status as a forerunner in global tidal energy.
Tidal Lagoon Power (TLP ), the firm behind the project, had previously said the plant would create more than 2,200 construction and manufacturing jobs in the region and could power around 155,000 Welsh homes over the next 120 years. The company had also planned five other lagoon power plants for various locations, which it claimed could power around 30% of homes in the UK.
In a statement, TLP chair Keith Clarke said the decision "makes a mockery" of the UK's new Industrial Strategy which pledged to "back the disruptors and embrace new industries for a new future". He added that "indecision sucks the life out of innovation and timid leadership will condemn Brexit Britain to the 20th Century".
While the UK currently generates a third of its electricity from renewable sources, recent low-carbon energy investment figures show there has been a 'worrying collapse' since 2015. Additionally, a recent report from the UK Environmental Audit Committee revealed that investment in clean energy dipped by 10% in 2016 and 56% in 2017, while statistics from Greenpeace UK show investment in renewables could fall by 95% over the next three years.
The organisation has criticised the UK Government for its weak environmental policies in recent weeks, saying that it was time it "took seriously its commitment to protect the environment by building a low-carbon economy".
Similarly, the Green Party tweeted that "the government's green veneer is peeling off completely."
Indeed, some have seen the tidal lagoon project's termination as a symptom of the government's waning interest in renewable initiatives.
Last year, the UK Treasury announced its decision to suspend government investment in any more green power projects until 2025 at the earliest. Additionally, subsidies in onshore wind and solar projects, as well as a green homes scheme, were all phased out.
Tidal power companies have already voiced their plans to move projects elsewhere if the UK continues to show stagnation in the sector. For instance, Sustainable Mine Energy announced its decision to move its tidal energy platform from Connel in West Scotland to Nova Scotia, Canada. Similarly, tidal turbine company Atlantis told The Guardian that it was considering relocating its Orkney tidal array project to France as "the UK has stalled".
Tidal power holds great potential for the UK, as with its 11,000 miles of coastline, Britain has the potential to generate 20% of its current electricity demand using solely tidal power. The country is also estimated to have around 50% of Europe's tidal energy resource and could produce around 30GW of installed capacity.
Despite such promise, progress in tidal power developments remains slow and the area remains relatively untapped due to high costs, with current estimates showing it can be up to ten times more expensive than sources such as wind and solar.
Other tidal power projects have also faced closures or delays due to concerns over their costs, as well as uncertainties over the risks attached to such initiatives. One such example is the 30MW Perpetuus Tidal Energy Centre (PTEC) project, located off the Isle of Wight, which could not compete with prices of offshore wind in the UK Government's contracts for difference (CfD) auction.
If the industry is to reach its full potential, long-term government support is needed to help develop initiatives so it can rival more established renewable sources such as wind and solar. However, thus far such support has not been provided, and concerns remain over the wasted potential of such a powerful and promising energy source.
Original story on verdict.co.uk