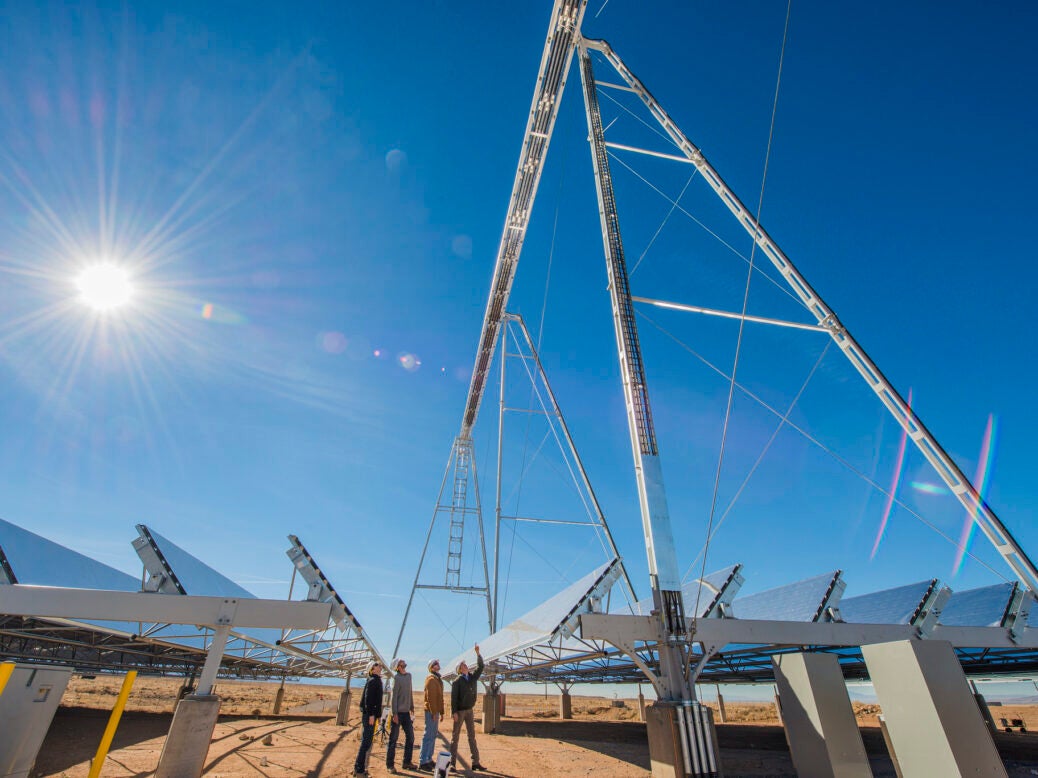 On Tuesday, the International Renewable Energy Agency (IRENA) hosted two of its report authors answering questions on thermal energy storage.
Co-author Francisco Boshell and contributor Liliana Gomes presented findings from their innovation outlook paper, which focused on the future evolution of heat-based energy storage. Boshell started the presentation by highlighting that despite recent trends, installed thermal storage has almost six times the global capacity of direct storage.
Thermal energy storage expects rapid growth before 2030
Boshell said: "Most of this lies in district heating, where thermal energy storage allows energy to be retained over a much longer term than other energy storage methods. Thermal energy storage had more than 230GWh of capacity installed at the end of 2019, compared to 30GWh of direct storage, including rooftop solar storage."
Before 2030, Boshell expects this to grow to 800GWh, more than three times the current installed capacity. This would require an investment between $15bn and $30bn, he said.
Most installed thermal energy storage comes in the form of molten salt storage. Of the world's 93 operational concentrated solar power plants, 47% use molten salt storage systems. To fall in line with IRENA's Paris Agreement-aligned energy scenario, the existing 21GWh of global molten salt storage would need to increase to at least 491GWh by 2030.
Due to its nascent concentrated solar industry, the largest thermal storage facilities lie in Spain. The country has almost 7GWh of molten salt storage, while the US and South Africa each have approximately 4GWh of storage. Cumulatively, these countries have almost 80% of total molten salt storage.
In the webinar, Gomes was asked which market areas she expected thermal storage to expand in. She said: "I personally think it will have a higher impact on particular industrial sectors rather than in particular geographical areas. We have seen the struggle of getting renewable energy penetration into some areas of industry where there is high potential for energy storage to make a difference."
Molten salt batteries could go beyond concentrated solar power
On molten salt innovation, the report states: "The next generation could increase operating temperature ranges and performance, which would materially improve conversion efficiencies of concentrated solar power plants."
Molten salts are costly and can be corrosive. Aside from this, molten salt systems also need backup energy reserves to minimise the risk of the salt freezing. As such, the report authors advocate the use of different types of thermal storage with wind projects.
Boshell mentioned a Siemens Gamesa wind project using thermal energy storage near Munich, Germany. Here, a demonstration project stores energy by heating underground rocks to approximately 750°C.
The report cites the findings of Siemens Gamesa in saying: "The round-trip efficiency of this approach can theoretically only reach approximately 50% due to the efficiency of the steam turbine.
"However, the overall cost is potentially very low due to the use of cheap, highly scalable energy storage materials and integration with existing infrastructure, such as steam turbines and generators from thermal power plants that are no longer operational."
Thermal energy storage could unify heating and electricity demand
The speakers repeatedly mentioned thermal energy storage's ability can soften energy demand spikes. Because some storage methods allow for energy storage on long timescales, this can even allow for seasonal energy storage.
The report calls this "siloed thinking", and Gomes said better thermal energy storage would allow low-cost "sector coupling" between energy, transport, and heating. In line with this, the report suggests that policy makers have not considered energy storage as part of a "whole-system approach".
Gomes said: "It's hard to find thermal energy storage-specific policies, but more broad-vision policies, such as in the EU, tend to cover it. However, there is a research fund in the UK for liquid air storage. The cold chain for food transport in India has also taken steps towards it, and China has incentivised energy storage for all renewable energy produced."
The UK liquid air project received approximately $2.6m (£1.9m) of state funding to develop a proof-of-market 5MW study unit. Built in collaboration with Japanese company Sumitomo Heavy Industries, this facility compresses air into a liquid. When the grid needs the energy, stored heat from the compressors brings the air to a higher temperature than initially stored. The decompressed air can then drive turbines for up to five hours.
In November, work began on converting the project to a 50MW industrial facility. Sumitomo has said it will look to build 20 bulk storage plants with 100MW throughput, with government assistance.