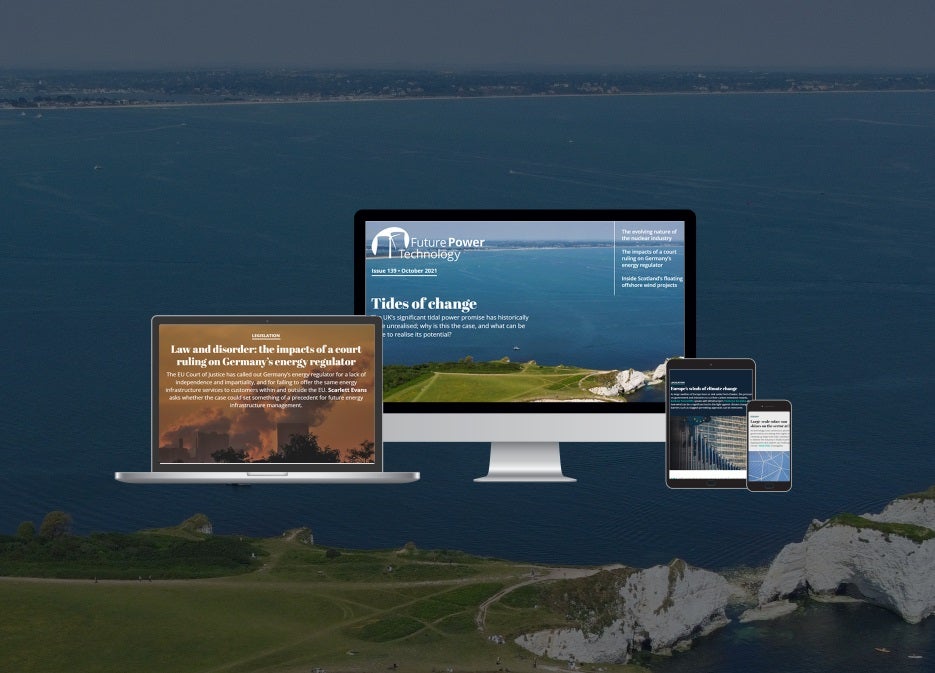 From ambitious tidal power projects that look to take advantage of its miles of coastline, to reforms to the Scottish offshore wind sector aiming to decarbonise the oil and gas industry, the UK could finally be making good on its renewable potential.
Across the channel, we speak to WindEurope's Viktoriya Kerelska, to ask how the EU could use wind power to meet its "fit for 55" renewable goals, and assess the fallout from a court ruling that determined Germany's energy regulator has not been sufficiently independent. With climate change targets looming ever closer, time is running out for governments and regulators to incorporate renewables more coherently into their energy mixes.
Finally, solar and nuclear power come under the spotlight, two energy sources that could make or break the world's climate goals. While the former embraces large-scale developments, and the latter looks to innovation to accelerate its development, we ask if either industry can meet the challenges associated with such ambitious moves.
Whether you are on a desktop, tablet or smartphone, you can read the magazine for free online, and join the conversation on Twitter.
In this issue
The evolving nature of the nuclear industry
The nuclear energy sector does not shy away from innovation, and is embracing new reactor designs and robotic tech to boost its safety and efficiency. Yoana Cholteeva investigates these new developments.
Large-scale solar: sun shines on the sector at last
As technology costs continue to plummet, governments are setting their sights on ramping up large-scale solar, leading many to believe the industry is finally reaching a tipping point. But experts say challenges remain. Heidi Vella investigates.
Law and disorder: the impacts of a court ruling on Germany's energy regulator
The EU Court of Justice has called out Germany's energy regulator for a lack of independence and impartiality, and for failing to offer the same energy infrastructure services to customers within and outside the EU. Scarlett Evans asks whether the case could set something of a precedent for future energy infrastructure management.
The state of UK tidal energy
Despite tidal's growing popularity across the world, the UK Government is still hesitant in its support for the renewable source. With the UK responsible for generating 50% of Europe's tidal energy capacity, Yoana Cholteeva asks why the hesitancy?
Europe's winds of climate change
As large swathes of Europe burn or sink under feet of water, the pressure on government and industries to cut their carbon emissions mounts. Andrew Tunnicliffe speaks with WindEurope's Viktoriya Kerelska about how wind can be a significant tool in the fight against climate change if barriers such as sluggish permitting approvals can be overcome.
Sky-high potential: inside Scotland's floating offshore wind projects
JP Casey investigates Scottish plans to lease parts of its seabed to offshore wind developers, to help decarbonise its oil and gas industry.
Next issue: untried technology, untested challenges
The power industry is often at the forefront of new and emerging technologies, and with pressures such as the growing climate crisis, the sector is more willing than ever to embrace innovation.
Next issue, we look at some of these new developments, see how far they have already been embedded into the world's power infrastructure, and ask what obstacles remain to their wider adoption as companies and governments alike look to update their operations.
Free Report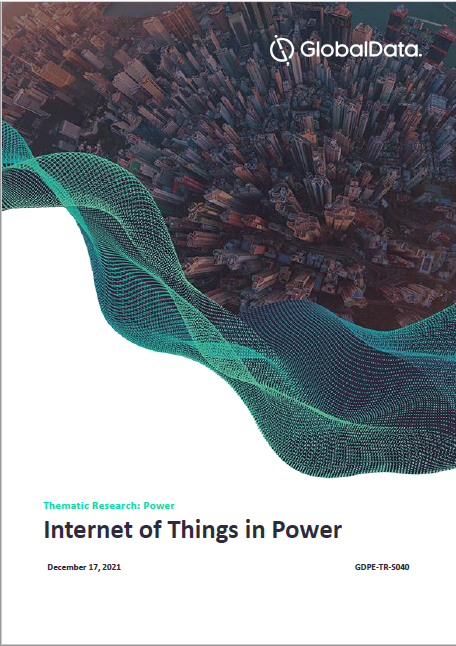 Determine the future strategies for IoT in Power
In 2021, the power sector faced significant challenges across the entire value chain. These included spiking energy costs, transitioning to renewables, and safeguarding assets against extreme weather conditions. 
The Internet of Things (IoT), billed as a key part of the next industrial revolution, can significantly transform the power sector by optimizing operations, managing asset performance, and engaging customers to lower energy costs.  
GlobalData's IoT in Power Thematic Research report provides you with an in-depth lens into the impact of IoT on the industry. We highlight both the challenges and opportunities associated with the innovative technology now, and in the future. Our report also covers:
Major players and companies

 

Market size and growth forecasts

 

Case studies 

 

Sector scorecard

 
According to GlobalData figures, global IoT revenue in the energy sector will reach $59 billion by 2025, up from $34 billion in 2019. Ensure your company is proactive in adapting strategies and processes to help you remain competitive.
Download the full report to get ahead of the competition.  
by GlobalData