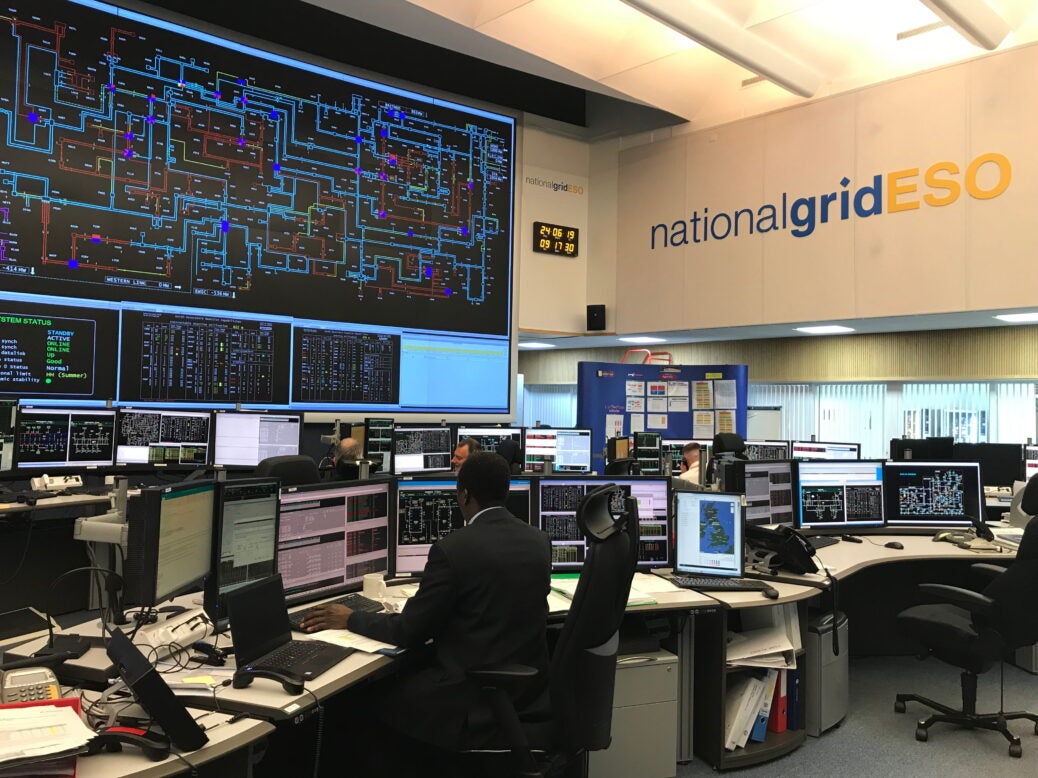 Every power-savvy consumer knows: run your electricals in the middle of the night. Specialist tariffs have trained consumers to use electricity in the hours of low demand, traditionally between midnight and dawn. But as the energy transition progresses, these low-power hours have crept away from their usual homes. How have transmission system operators fought these Sunday afternoon blues?
In 2020, power demand fell to all–time lows. As the pandemic spread across developed nations, electricity transmission systems operators saw record-breaking low days. On the island of Great Britain, transmission system operator National Grid ESO saw consumer power demand fall to 13.4GW on 28 June, at 5:30am. This 'trough' was a new low for consumer demand, 2.4GW below the pre-2020 record.
If any time could set a new low for consumer demand, the crack of dawn on a warm summer morning during a pandemic would be the time network operators expect. At the time, National Grid ESO used pumped hydropower storage and exports via international interconnectors to increase the network's load.
This extra demand prevented the night of low customer demand from being the grid's lowest point over the summer. That came on a bank holiday in May, but unusually, it came at three o'clock in the afternoon.
This time marked one of the lowest power draws in the country's modern history. Over 2020, National Grid ESO noted several occasions where the transmission system saw its lowest demand in the early afternoon. We spoke to Julian Leslie, head of networks, to ask how the company addresses the changing face of power.
How renewable generation changes transmission network operations
Leslie explained: "Over the last five or six years, we've seen much more embedded renewable generation connecting to the distribution system [outside of the high-voltage transmission system]. This comes either as large solar fields or as domestic solar on people's roofs.
"The phenomena we're seeing now is that, on a Sunday afternoon, there is so much embedded generation that, from our perspective, it effectively offsets consumer demand. That makes the transmission system demand lower at around 2 or 3 o'clock on a Sunday afternoon [than overnight]. It's a real shift, just because at five o'clock on a Sunday morning, there isn't the same amount of solar generation that there is at three o'clock on a Sunday afternoon.
"We saw it in 2019, but we saw it more often in 2020 because overall demand was suppressed by Covid-19. At the minute, it's sort of 3%-4% below what we would have forecasted it to normally be. As we come into this summer, we're expecting demand to return to roughly where it would have been before Covid-19.
"But in the meantime, there's two years' more solar PV installed on people's roofs, and a few more built in the farmer's fields. All of that works towards counterbalancing the transmission demand we see on a Sunday afternoon."
What can transmission system operators do to avoid low power?
Just as happened during the consumer demand trough in June, network operators can work with the industry to create extra demand. In that case, pumped hydropower reserves and pre-arranged international exports created 3.8GW of extra transmission demand. This represents more than 10% of average daily demand for the country, and so dramatically alters the power dynamics of the system.
However, pumped hydropower cannot act as an infinite reservoir of power. If pumped hydro operators fill their reserves in the afternoon, stations cannot turn on again late at night, when energy prices could have fallen further. For this reason, operators and grid balancers have remained wary of using pumped hydro during afternoon lulls.
Leslie elaborated: "We can instruct pumps to pump, but it makes sense for them to do that anyway, because of low energy prices. We have many more storage batteries to take advantage of that, and on-the-spot tariffs are a great example of consumers getting the benefit.
"Other than that, we need to make sure that we've got the right balance of energy on the system, so that we have the tools and the flexibility that we need, if we were at a very low point, to [be ready to] lose a whole bunch of demand or our bunch of generation.
"That becomes quite challenging at low demand levels, but we've got the tools, we've got the processes in place, and we demonstrated through last summer that they work effectively."
"How do you meet the nation's power demands with little wind or sun?"
Last summer, National Grid ESO implemented a market system allowing to pay suppliers not to generate. This Optional Downward Flexibility Market enabled balancers to suppress power supply just as Covid-19 suppressed demand. Some interested parties have said that this system is 'not sustainable', but it demonstrated the role of communication in future balancing.
Similar systems have become part of the ESO's five-point plan to manage congestion on the transmission system. In the future however, the balancers hope to control power demand, not just power supply. Leslie said: "If people were able to control their demand and bring demand on, as opposed to us constraining off wind and solar, then obviously that would be part of that market.
"We see that very much as part of the future we are working on as part of this five-point plan. One point looks at a regional flexibility market, which would reward and encourage controllable demands with a better market. If you've got a large industrial process or a fleet of batteries, this would be a mechanism for you to get engaged with us.
"That system can work within the day, just like pumped hydro. The gap at the moment is really long-term storage, for when you get two or three weeks of no wind and little sun. How do you meet the nation's demands at that point?"
Grid-scale power storage "offers alternative to transmission system investment"
Equinor and SSE recently announced their intentions to develop a hydrogen-fired plant in the UK, which would tie into the devolved Scottish Parliament's intentions to explore hydrogen generation. Leslie said that energy storage in Scotland could prove key, as the country's large renewable generation gives it great opportunity for grid-scale battery farms.
On a wider level, he said: "I think there will be grid scale storage locally; I think the distribution network operators, with their flexibility markets, will be looking to storage as an alternative to regional or local network investment. 
"In the same way, we are looking to transmission grid-scale storage with a two- to four-week duration as an alternative, maybe, to transmission network investment. We need a whole range of different storage solutions, both locally and nationally, at the transmission level."
In the long term, grid balancers put their faith in on-the-spot power domestic tariffs to change consumer prices based on supply. These would offer preferential rates to consumers using power during transmission grid troughs. At the same time, these would increase bills for those using power at peak hours.
The British energy network has started changing its network infrastructure to allow these tariffs to become more widespread and faster to act. Despite widespread use of digital energy meters, few on-the-spot domestic consumer tariffs currently exist.
Those currently available advertise that, during periods of high supply, negative pricing allows consumers to earn money by using electricity. This has remained relatively rare, but as the share of renewables used for generation increases, should consumers expect more negative pricing?
Should UK power consumers expect more negative prices?
Leslie answered: "There's more and more wind being built every week. Overall demand across the year is rising, but peak demand isn't, and therefore we will get more periods with more wind than the market needs.
"Because of the subsidy regime that we have, wind farms get paid when their blades are turning, so they just want to operate. They'll put in negative pricing into the market, which will ultimately drive behaviours that will balance the market out.
"Smart metering and a half-hourly tariff is absolutely a key enabler. I think the consumers are going to want to understand what what's in it for them, and what's the benefit for them to switch. In the home, they've been enabled by smart devices.
"I can press the button on the dishwasher, and it knows that I just need to have clean dishes in the next 10 hours. It works out when in the next 10 hours is the optimum time to start, either from a cost perspective or a carbon intensity perspective. The technology is already laid out, you just need incentive to buy it."
The future energy profile of the UK transmission system
These new technologies offer the biggest change for grid balancers worldwide, as domestic consumers become more responsive in their power demands. Leslie said: "Today, we dispatch generation to meet the demand curve, because historically, the generation is the part we can control. The big change is in making demand something we can control, because we'll have 10 million electric vehicles and many homes will have batteries.
"You could say this will flatten and suppress the peaks, I absolutely think that will happen. But equally, a peak could occur at four o'clock on a Sunday morning, because that's when the wind is blowing the strongest and everybody's charging their vehicles, getting their hot water and heating ready, and getting some store of energy to heat their oven to cook their Sunday roast.
"I think it's not so much a flattening of the curve, it's about matching the demand with when the generation is available."
Leslie believes there is still a 'long way to go' before weekday transmission demand starts looking similar to that of the weekend. He says: "The demand shape will shift through other means, as we look to the future. Things like smart tariffs, and people being encouraged to consume energy when the sun is high, the wind is blowing in the right direction, and the demand is low."
Read about the changing profile of grid balancing in our article on half-hourly settlement.
Free Report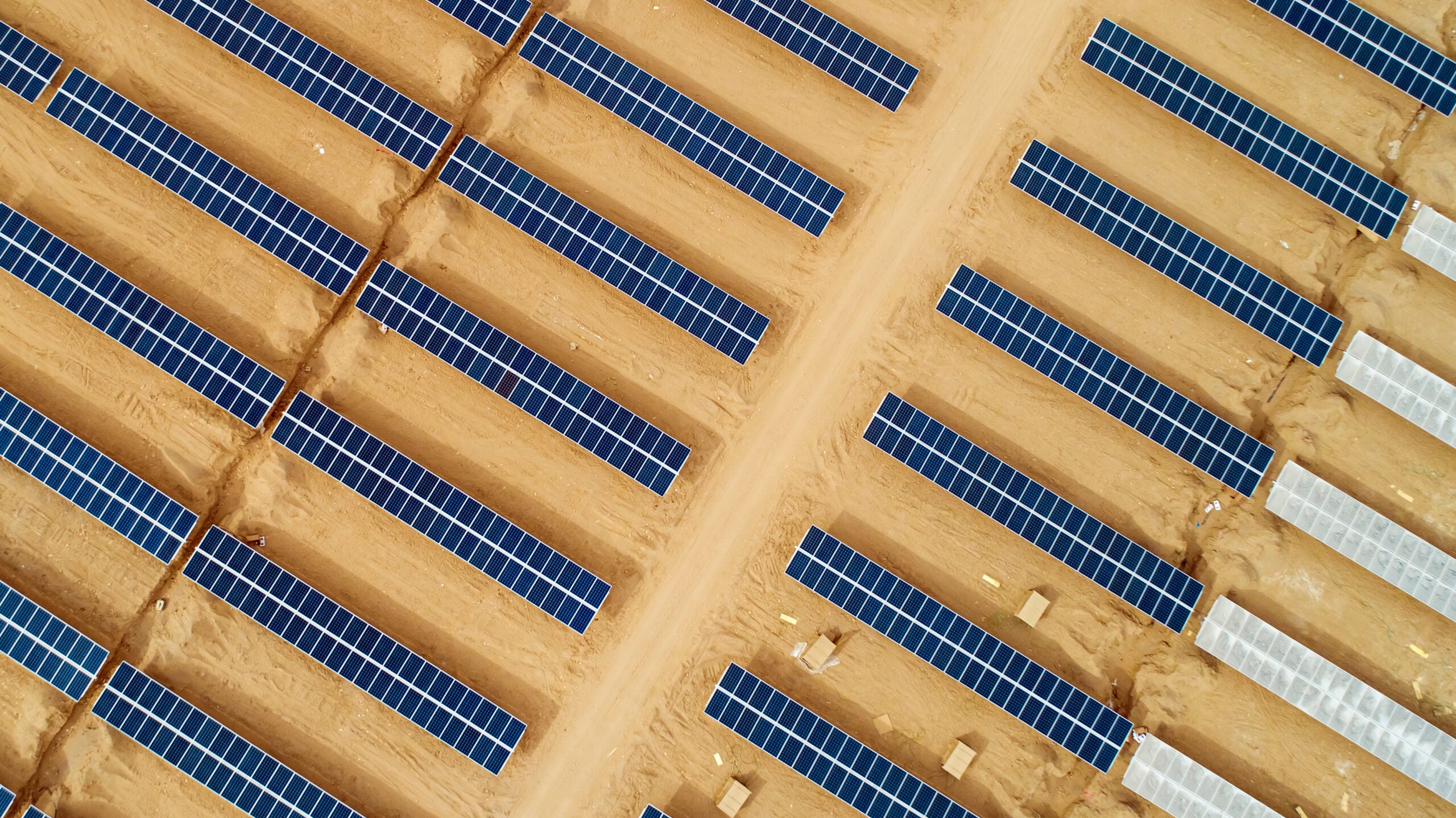 Delve into the renewable energy prospects for Morocco
In its new low greenhouse gas (GHG) emission strategy to 2050, submitted to the United Nations (UN), the Ministry of Energy Transition and Sustainable Development (MEM) of Morocco suggested to raise the share of renewable capacity in the country's total power installed capacity mix to 80%. 
Morocco currently aims to increase the share of renewables in total power capacity to 52% by 2030. The new strategy plans to increase the share of renewable capacity to 70% by 2040 and 80% by 2050.
GlobalData's expert analysis delves into the current state and potential growth of the renewable energy market in Morocco. We cover:
The 2020 target compared to what was achieved

 

The 2030 target and current progress

 

Energy strategy to 2050

 

Green hydrogen

 

Predictions for the way forward 

 
Download the full report to align your strategies for success and get ahead of the competition.  
by GlobalData