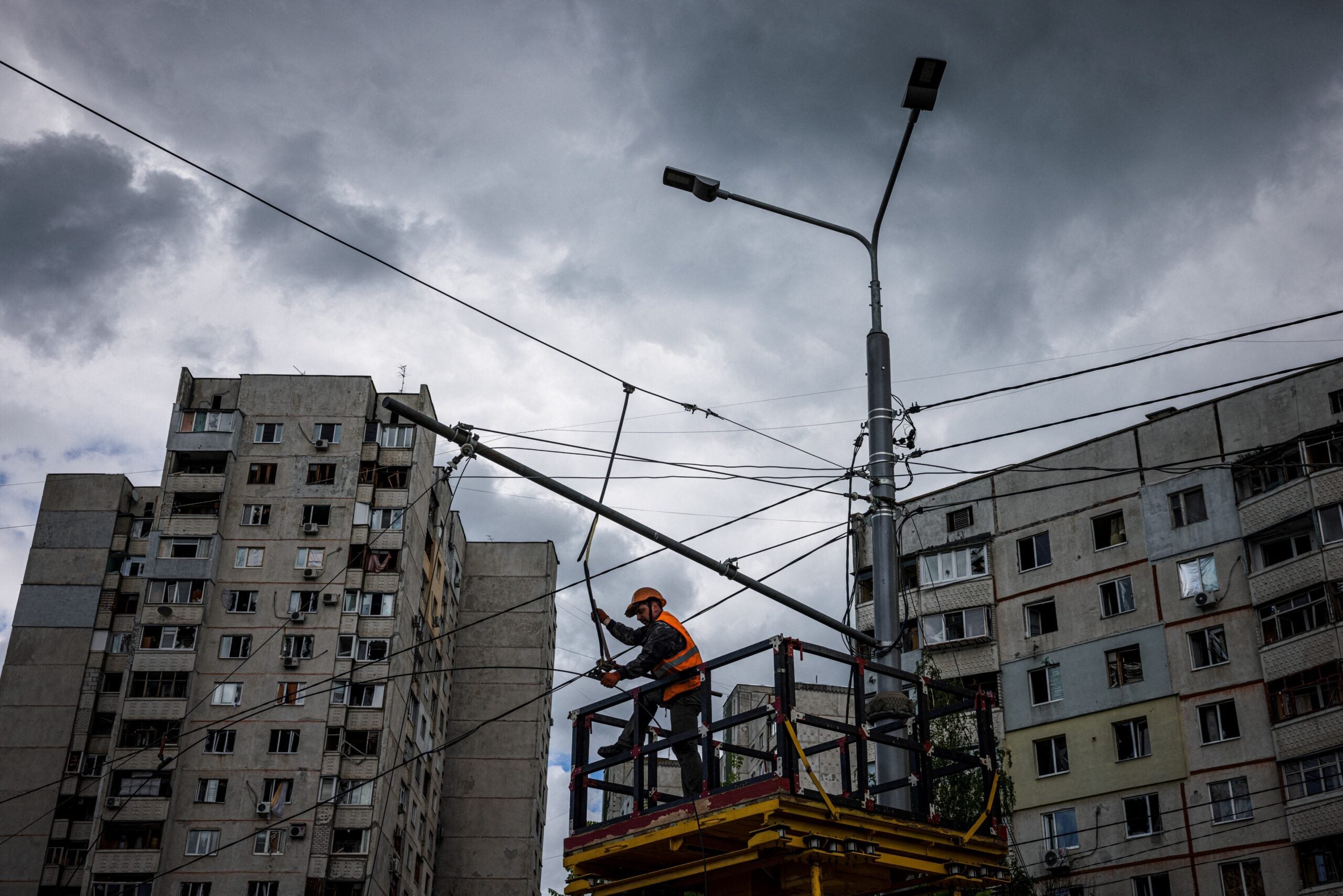 "Every dollar or rouble paid to Russia for its energy resources today is converted into bullets that kill Ukrainian children, women, and men."
In December 2021, representatives of Ukraine's largest private energy company reached out to me to talk about a payment dispute. Via video-call, I spoke to DTEK Renewables CEO Maris Kunickis, accompanied by several members of his press team in their Kyiv headquarters. Kunickis was knowledgeable and forthcoming, and although Russia had already started assembling troops on its border with Ukraine, he gave no impression of serious concern.
Wrongly, I did not think the situation deserved more than one question, and we quickly moved on to other subjects.
In May 2022, I reached out to DTEK , wanting to get their thoughts on the last three months of unrestricted war. Group CEO Maxim Timchenko has given regular briefings on the company's actions over the past three months, speaking about everything from the relative scale of destruction of Ukraine's power infrastructure to the actions of other European energy companies.
A few hours before we were due to speak, he had to leave to travel to the Davos summit, where he spoke to European financiers on much the same subject.
Instead, press secretary Antonina Antosha painted a picture of the past three months. She spoke to me from a relatively bare room, decorated only with a company flag and the flag of Ukraine, pinned up on the wall behind her. She told me that she had needed to leave her home for safety, moving west away from conflict areas. "But it's not that far, I'm still in Ukraine," she said, of the largest country Europe would still acknowledge as European.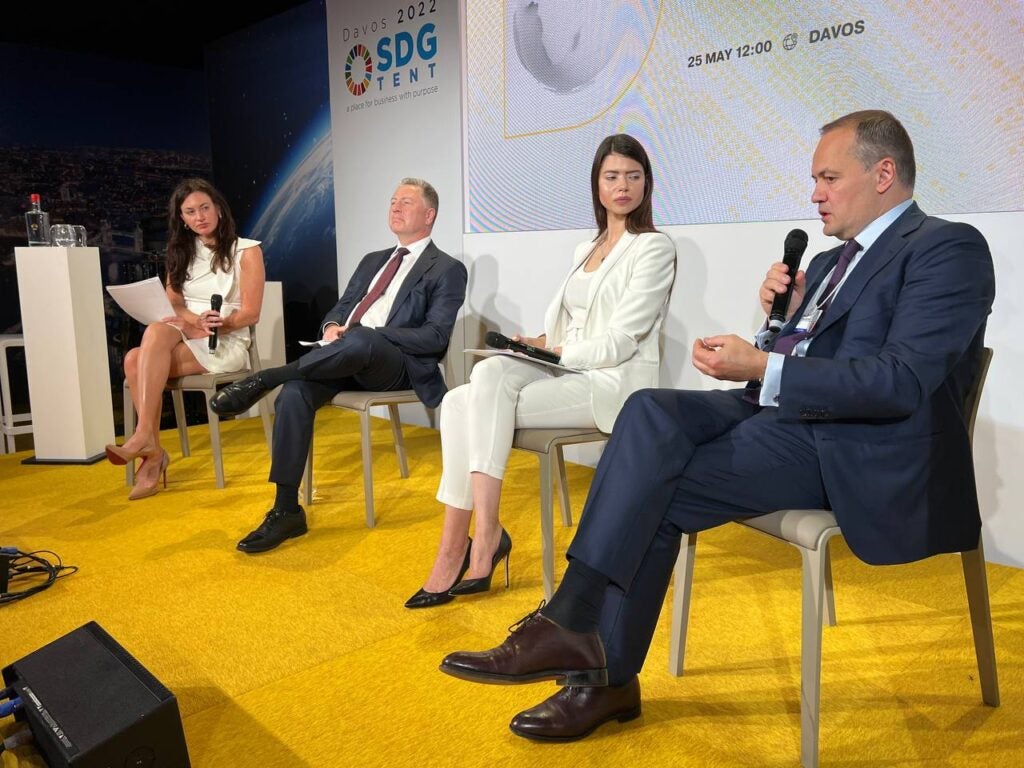 Over the last three months, old systems have gone, replaced by a more responsive and less bureaucratic method of accomplishing tasks that, in an indirect way, resemble an average day's business. The group has centralised its decision making with "highly vertical" management. From the top of the vertical, Timchenko has summed this up: "Crisis management require quick, often unpopular decisions".
Faith in Ukraine's energy system
In December, DTEK planned to take the Ukrainian Government to international court over delayed payments for its power. Renewables CEO Maris Kunickis told me that the situation threatened faith in Ukraine's power system and investment in the company.
"This risk is our biggest issue," Kunickis said. "The government is not creating the proper environment for attracting investors in the renewable sector. Ukraine has a lot of potential for renewables, but companies cannot realise these possibilities because they cannot attract financing."
DTEK settled its payment dispute with an instrument of Ukraine's Government shortly before the invasion. Now, Antosha tells me that the company has faith in the actions the government has taken to stabilise energy supply.
"From the start, we have co-operated very quickly with the government. Everybody in Ukraine has been doing everything possible to keep the system running; to keep the lights on wherever possible. So far, it's stable."
Co-ordination with the government has proven essential to restoring power in areas retaken by Ukraine's military. Russia has intentionally targeted power infrastructure, DTEK says, including the shelling of the Zaporizhzhia Nuclear Power Plant.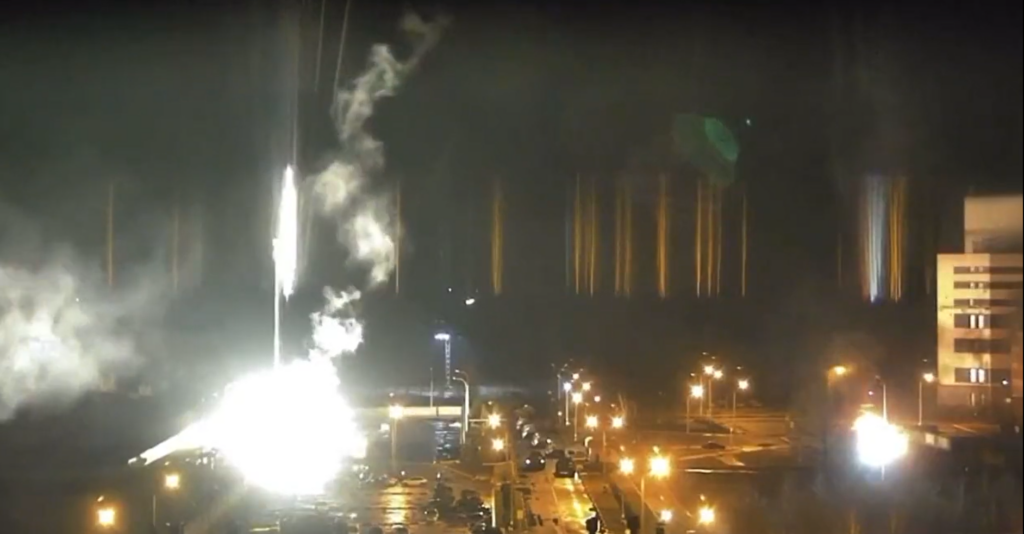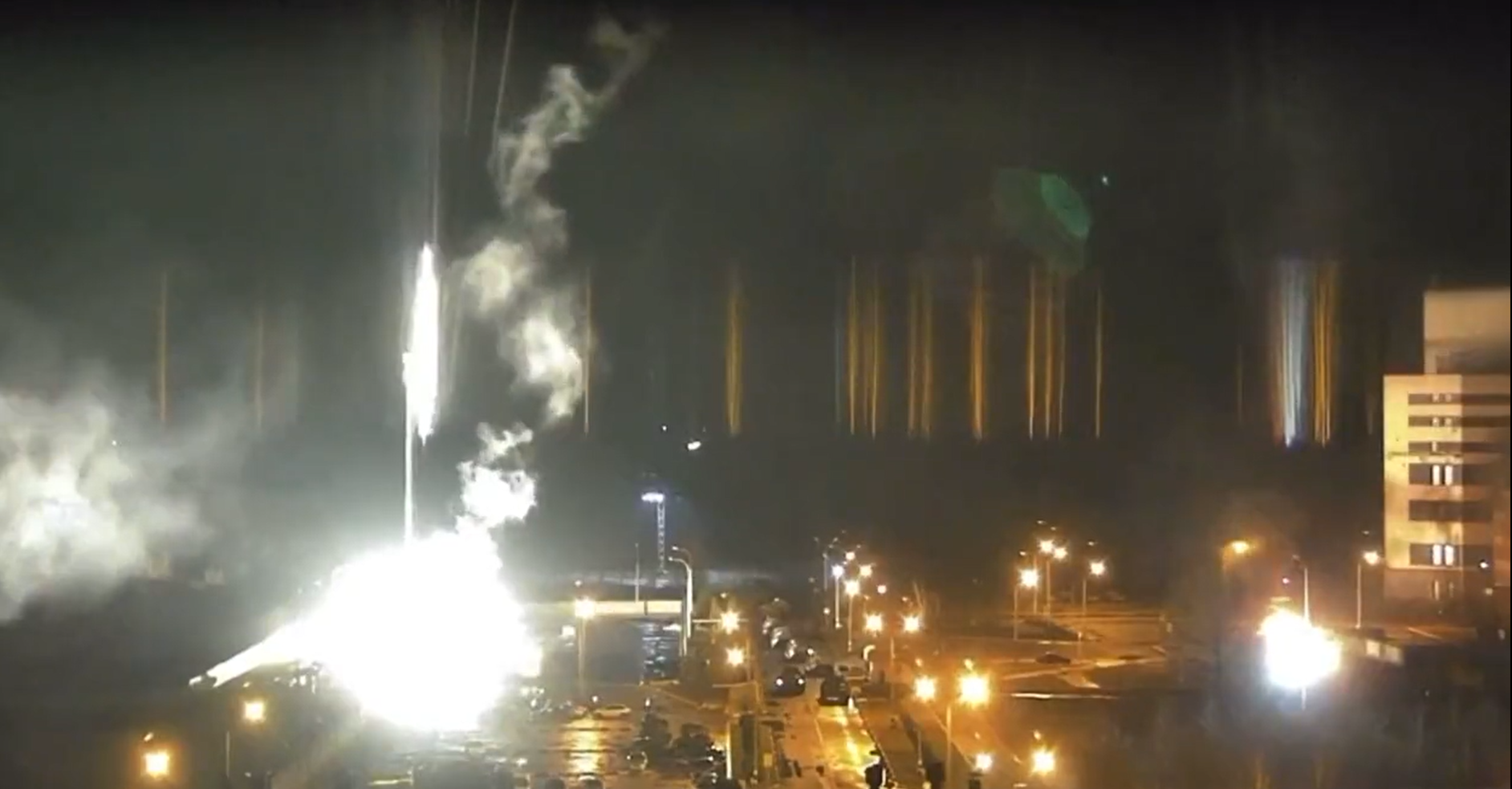 When the military front lines move, Ukrainian utilities follow to restore power to liberated areas. On some days, workers restore power to tens of thousands of households, in areas away from the front lines. But the whole country is a war zone, and no area is completely safe.
How power responds to the invasion of Ukraine
On 28 April, a DTEK engineering employee was killed by an exploding Russian land mine while restoring power to the Makariv district, west of Kyiv. Although Ukrainian sappers had declared the area safe, one plastic land mine escaped the notice of the military's metal detectors. The company has said it is supporting the family of the employee.
To keep the lights on in Ukraine, DTEK must liaise with the military to ensure it only sends power restoration teams into safe areas. Once military sappers have searched an area for traps, power companies send in crews to restore power.
Antosha tells me: "It's not normal for an energy company to have to coordinate with the military, but DTEK already has some experience doing this. The first invasion came in 2014 in Donbas. DTEK originally came from Donbas, so everyone in the company already had some of the processes for this worked out. That's how we cope with it."
Although Ukrainian forces have retaken land in recent weeks, minefields and unexploded munitions will scar the landscape for years. Mine clearing is a notoriously hard task, and charities spend huge amounts of money across the world making areas safe, years after combat has ended.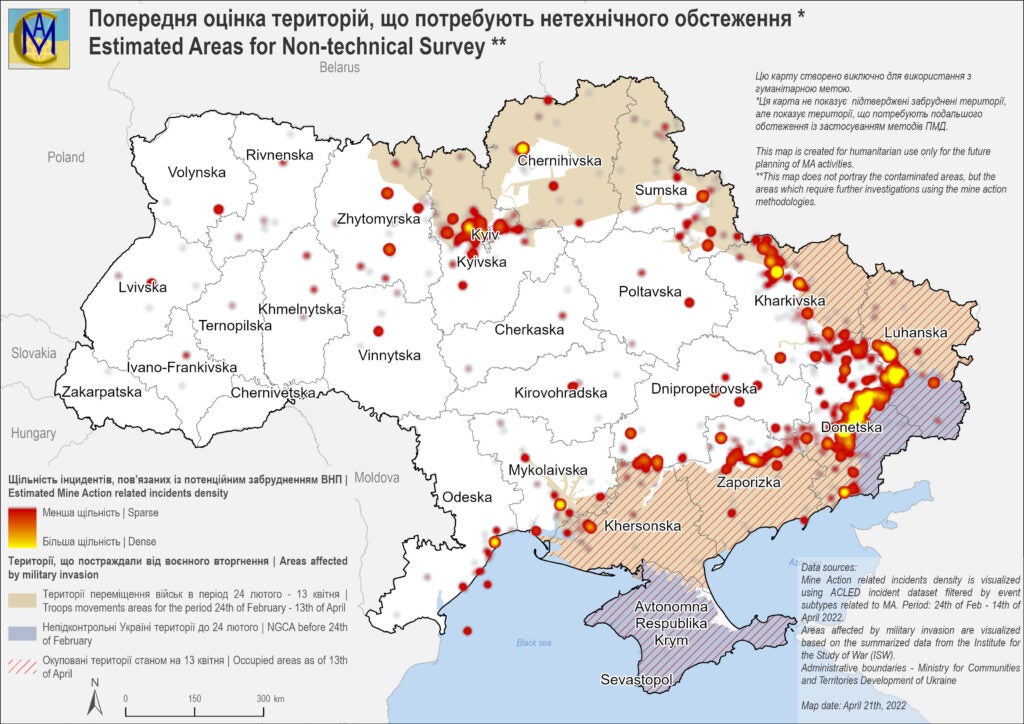 So, although Ukraine's sappers will do most of the work, the invasion will likely complicate life and operations for decades, regardless of the war's outcome.
Keeping staff safe and healthy in a warzone
In the meantime, millions have fled Ukraine. Some have had no choice but to stay. Others have chosen to stay and resist the invasion by whatever means available. DTEK has attempted to help employees and their families leave the country if they want to.
"We've helped provide them with transportation, accommodation, food, medicine, and physical and psychological assistance. And that is still going on," Antosha says.
As a result, the company's remaining employees are those who have chosen to stay; willing to put themselves in danger to assist in maintaining Ukrainian life.
"All our employees are heroes," she says. "I haven't met any employee who has refused to go to restore power lines. All of them are doing their job, working literally around the clock. Once the area around Kyiv was liberated, our emergency brigades went in.
"We had to pull brigades from other regions in to restore power as fast as possible. As of 13 May, 98% of the work is already done. At first, we thought this would take until 1 June.
On 18 May, #DTEK #Kyiv Regional Grids specialists brought the lights 100% back in the Kyiv region freed from the aggressors on 2 April 2022. High-voltage and distribution #networks belonging to the company supplied power to homes of 260 thousand families in 600 settlements. pic.twitter.com/jzVKdyvDsp

— DTEK Group (@dtek_en) May 19, 2022
"Of course, this isn't just power, it's also light and heat. Thank god it's getting warmer in Ukraine, but taking into account that many people are living in unheated bomb shelters, it doesn't give much reason for optimism."
Timchenko agrees: "Our employees and their families have been evacuated from Kyiv and other regions that have been under constant shelling. Together with other companies in the supply chain, we are working to receive permission for 'green corridors' in Kharkiv and Mariupol, to deliver humanitarian aid and evacuate the residents. This way, people are provided with medical and psychological assistance on the spot, and we can establish places of learning and play for children.
"We have had to postpone the development plans that we had a few months ago. The company has reorganised into a wartime structure, and today works even more efficiently and faster. In the first weeks of the invasion, each employee worked 24/7 to provide electricity to Ukraine. All our efforts are aimed at maintaining the company's production capacity. It is our responsibility to bring light to the homes of Ukrainians."
In Part Two: The frustration of integration with the EU, the financial cost of war, and the plan to build a new Ukraine.