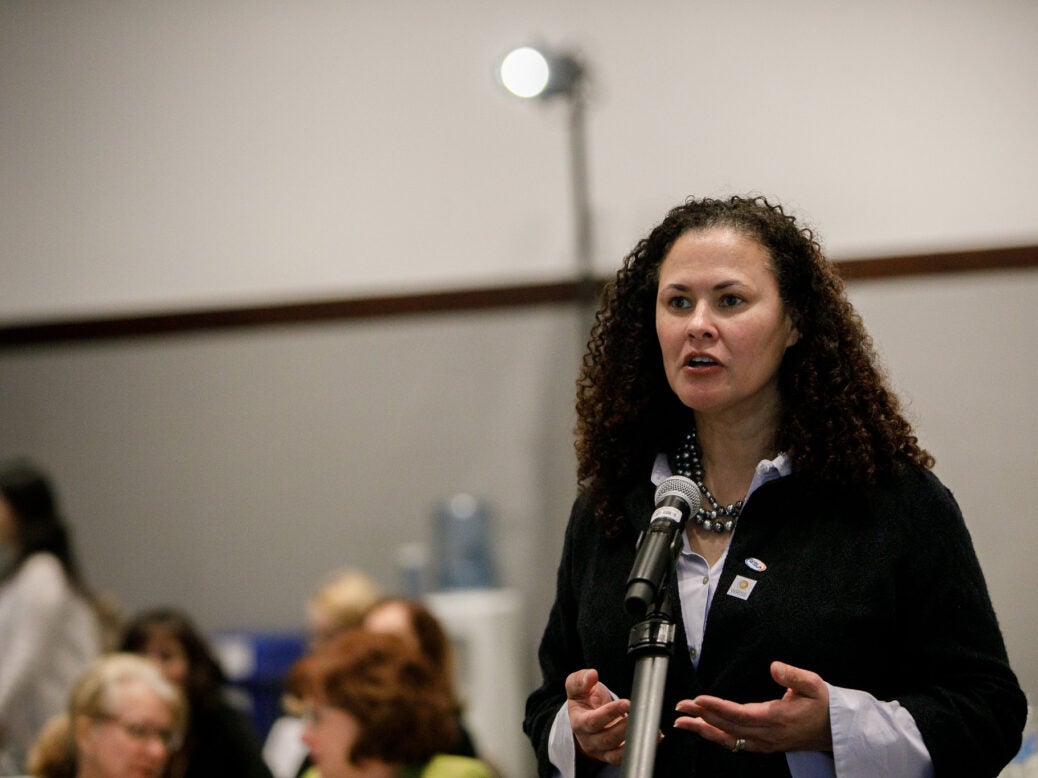 Large energy storage projects in California pushed levels of new installations to break records in 2020. As Tesla continues its rocket-like rise and governments turn their attentions to grid stability, Matt Farmer asked US Energy Storage Association (ESA) CEO Kelly Speakes-Backman where energy storage might head under Biden's leadership.
Matt Farmer (MF): As someone who has spent several years in the energy industry, what is representing power storage like at the moment?
Kelly Speakes-Backman (KS-B): It's an exciting time to be working with energy storage these days. In 2020, we shattered deployment records for battery storage, even in the midst of the Covid-19 pandemic and current economic challenges. We anticipate that the industry will continue to grow at an accelerated rate, with at least 3.6GW of battery storage to be installed in 2021.
This accelerated growth comes from declining battery costs, changing regulatory regimes, and growing acknowledgement of value-driven benefits. Storage-friendly policies at the state and federal level will also help drive storage growth to higher levels.
MF: Do you believe that Biden's presidency will significantly alter the energy storage market over the next 4 years? And would energy storage companies like to see more government regulation or less, and why?
KS-B: The election of Joe Biden as president has shown that Americans support accelerating the transition. This transition to a clean energy economy will not be possible without investments in energy storage innovation, manufacturing, and deployment. Energy storage is a critical component of enabling that clean energy economy.
In terms of regulation, it's more a matter of understanding how energy storage works within the current regulatory framework and adjusting that, than it is a question of "less" or "more." Energy storage can act as generation, transmission, or distribution. It is this novel capability of energy storage that is driving the regulatory changes necessary to remove barriers to more deployment. We will continue our drive for energy storage policies that value and compensate this flexibility.
MF: Do you believe that the current rate of change will be sufficient to meet the future energy needs of the US?
KS-B: We're only just beginning to see the exponential growth trajectory for energy storage. We expect at least 100GW of new energy storage to be on the grid by 2030.
According to a report from the ESA and Wood Mackenzie, the US utility energy storage market had record high deployments in both Q2 and Q3 2020. In the second quarter, deployments totalled 89.8MW, and Q3 easily beat that number with 476MW.
This year is on track to double the annual deployments of battery storage and we anticipate that it will triple again next year. While this growth is encouraging, we need to see regulators and legislators on the state and federal levels enacting laws and regulations that will enable the further acceleration of the growth of energy storage.
MF: Many high-capacity battery storage developments currently rely on a relatively small number of companies. How do you view the consolidation/fragmentation of the market?
KS-B: ESA has always been a proponent of policies that foster competition among providers. Looking at the current competitive landscape, numerous startups have the potential to challenge the dominant players in the storage space, thanks to new technology developments we see in the industry, especially those serving longer duration applications – intra-day or even intra-seasonal.
It is also worth pointing out that some of the largest stationary battery manufacturers also serve the rapidly developing eclectic vehicle market – another source of competition and technology change. Currently, the market is growing so rapidly and technologies are evolving so quickly that even the biggest firms face competitive pressures.