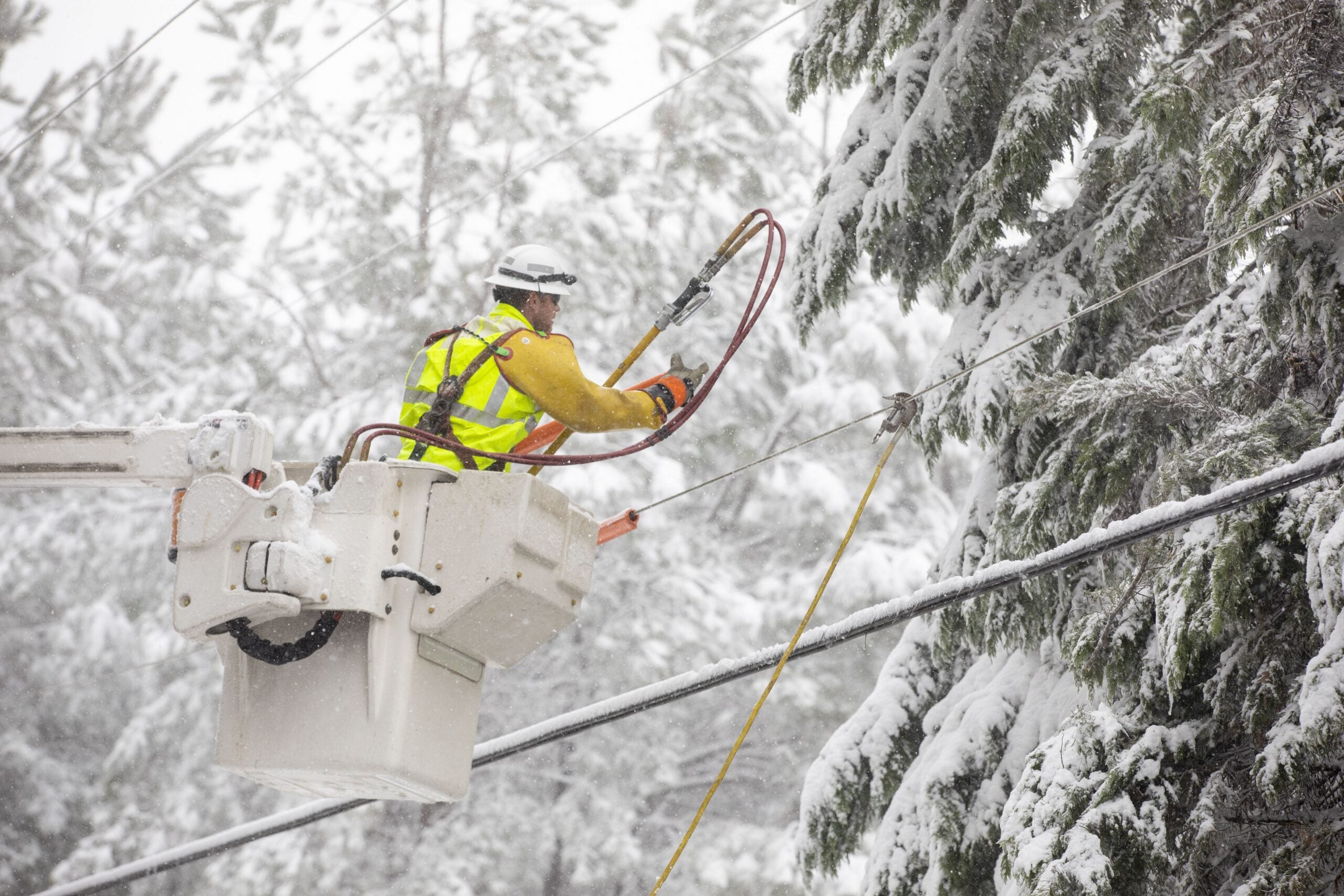 Monsoons, heatwaves, wildfires, and blizzards come as a fundamental part of a warming world. Global warming will change the environments surrounding power distribution, and shape how grids are maintained in the 21st century.
Not all power networks are created equal. In South-East Asia, network operators build infrastructure to survive monsoon season, while Japan builds its grids to withstand earthquakes. When transmission system operators speak of grid resilience, they refer to rebalancing infrastructure for a more decentralised future. Meanwhile, few consider the costs of making grids more resilient to global warming, extreme weather, and a difficult-to-predict future.
Avoiding blackouts in consumer communications
On a good day, the contiguous US is a land of extremes. The cold northern states, from New York to Washington State, face chilling winter storms every year. The south-west of the country rarely sees relief from droughts that can last years, encouraging destructive wildfires. Meanwhile, hurricanes and tropical storms regularly carve destructive trails through the south-east. Events like these caused $145bn of damage in 2021, the third-worst year on record.
To plan for all of these, system operators have learnt to invest in their customers. Power companies in the US communicate with their customers via local news, text alerts, online help centres, and phone apps in a way that other Western providers simply would not.
These methods of communication are also a progression of changing technologies and trends, marked by continued company investment. Covid-19 has changed communications, but the essential dynamic remains.
Entergy operates the transmission system for much of the country's "hurricane belt", where summer often brings extreme wind and rain. A spokesperson tells us: "Communicating with our customers is paramount to delivering a positive customer service experience. As a result of the Covid-19 pandemic, we recognised that online communications allowed customers to interact with us in a safe and convenient way.
"In the past few years, we have invested in a variety of communications tools, including a new customer self-service portal, enhanced two-way texting, a new mobile app, and a robust social media presence."
Other network operators have also invested in similar systems, modernising and integrating communications to make them more reliable. In North Carolina, Duke Energy spent January restoring power to 250,000 customers. The company maintains a central interactive map of outages, giving customers estimated reconnection times faster than a call centre could.
Cutbacks in the future
Companies often innovate to cut costs, but when addressing climate issues, innovation is a race to keep up. Regardless of the US's understanding of climate change, global warming is coming. The US National Oceanic and Atmospheric Administration (NOAA) predicts that, without large emissions cuts, temperatures will move further towards extremes. This means colder winters, hotter summers, and average temperatures moving away from comfortable normals.
According to the NOAA, nearly 98% of the western US was in drought during the final three months of 2021. Of this, 44% faced extreme drought, covering much of California and Nevada. These states, in their entirety, have faced drought for more than one year at this point. Still, this remains a relatively short span of time when compared to the severe 2012-2017 drought.
In coming years, these areas will see temperatures increase further. While the lack of water would not directly affect power infrastructure, the resulting wildfires would devastate distribution networks.
Even the threat of wildfires can shut down grids. In California, utilities increasingly cut power to forested areas to prevent sparking power lines from igniting dry vegetation. The frequency of such causes remains debated, but power lines owned by Pacific Gas and Electric caused at least one recent major fire in California last year.
"Foliage presents the number one issue"
In Entergy's case, the company says that foliage presents "the number one issue" during storms.
A spokesperson told us: "Every year, the transmission team inspects approximately 50% of the rights-of-way by proactively maintaining the ground floor underneath our lines. Since trees and other vegetation are one of the leading causes of power outages, we have a yearly vegetation management program that trims trees throughout the region. A maintenance plan is developed based on results of these inspections.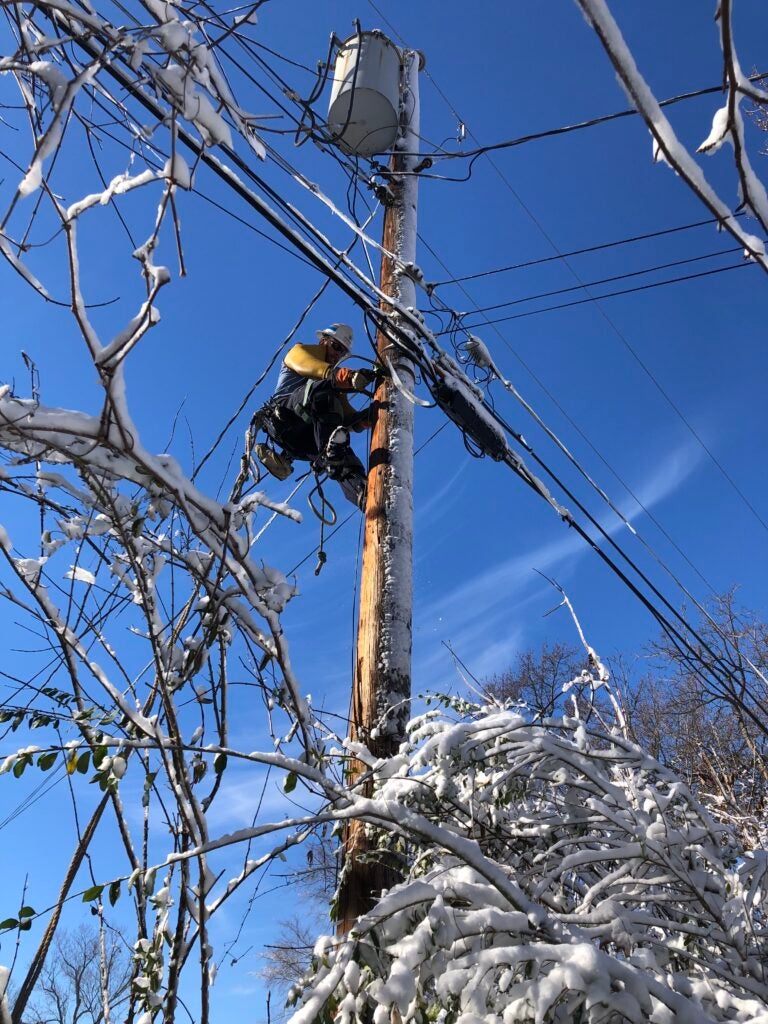 "Our other proactive maintenance work includes installing new wires, adding lightning protection to our equipment, and adding equipment to deter animals, which is another surprising cause of outages."
Vegetation and power infrastructure put each other at risk, but preventative maintenance can minimise most of this risk. Without human intervention, the predictable growth patterns of foliage mean that most maintenance can be done effectively with some natural knowledge, a chainsaw, and a calendar.
On the other hand, the exact consequences of global warming in the 21st century remain hard to predict. The NOAA expects hurricanes to intensify in both frequency and severity as global warming heats up. Sea level rise will also mean that hurricanes bring greater flooding, and greater humidity will mean more rainfall during the storm.
While none of these are desirable, the US has the advantage. Weather agencies in richer nations are undergoing a forecasting revolution, enabled by increasingly powerful supercomputers and climate models. These allow agencies such as the NOAA to better handle the "big data" they always had, and give significantly more detailed and accurate forecasts.
From these, the agency can develop detailed risk maps, long-term forecasts, and climate science to discern future risks. The NOAA is perhaps the most well-funded weather agency in the world, mitigating weather and climate risks to businesses on its soil. In areas of the world with less well-funded government agencies, private companies must source their own weather guidance.
What can grids do to stay ahead of the weather?
Technology has also innovated grid maintenance, ensuring a fair fight against the elements. While preventative maintenance can effectively tackle the risk that foliage poses to transmission infrastructure, it still leaves operators hungry for greater efficiency. Preventative maintenance remains one step behind predictive maintenance, and for transmissions systems, that means digital twins.
In Tasmania, Australia, geodata company Fugro has used aerial imagery and lidar to construct a simulated model of the state's power grid. The company hopes that this simulated grid will suggest maintenance only when needed, saving up to 40% of the company's vegetation management budget.
Speaking to sister publication Verdict, Fugro's director of analytics and cloud automations services Terry McConnell said: "Our digital twin is positioned within [a model of] the local environment in which vegetation, structures, and other features are also modelled. This offers a true representation of reality, allowing asset managers to assess and manage risk more effectively.
"Year-on-year comparative surveys of vegetation growth can also yield trends that allow for future yearly predictions and the extent of the vegetation management requirement."
In the UK, National Grid is building a similar model to simulate balancing a future, more distributed grid. This will help operators better examine an increasingly complex grid, although this complexity will also help futureproof networks.
Time-of-use tariffs, increasing domestic energy generation, and smart energy management software will help balance energy transmission from the consumer end. Beyond this, integration with smart home software could give consumers and companies greater insight into household energy use. While the "big data" created by this will help suppliers optimise infrastructure use, moving consumer energy use from unconscious to conscious choice will become increasingly important as technology develops.
New vision for the future
For years, power suppliers have examined downtime and energy loss statistics from their end to better target maintenance schedules. Technology has empowered these, with some help from the public, but the basics remain the same.
Similarly, thermal imaging has allowed maintenance crews to find hotspots and faults invisible to the eye for years. Now, the rise in drone technology allows greater accessibility and faster surveying.
All these technologies aim to add lines of defence around infrastructure, preventing damage before it happens. The power lines themselves are the stronghold at centre of this war against the elements. Ultimately, the low-tech choice of fortifying these lines presents the most dependable answer to the coming storm.
Entergy says: "There has been an evolution of how we design, build, and maintain our assets. We're building to stronger material and construction standards, using stronger poles and structures that can withstand higher wind speeds. Following a major storm, we're not replacing older or damaged assets with new ones, we're replacing them with equipment that is stronger and more resilient.
"Over the last five years, we invested nearly $10bn in upgrades to the electric grid, and approximately $1bn in recent years upgrading plants and substations to new hardening standards. We've seen these new investments perform well under the most challenging conditions.
"For example, during [2021's] Hurricane Ida, a section of our transmission system with roughly 380 newly built structures was in the direct path of the storm, and only three of them were damaged – and not by wind, but by flying heavy-duty barge debris."