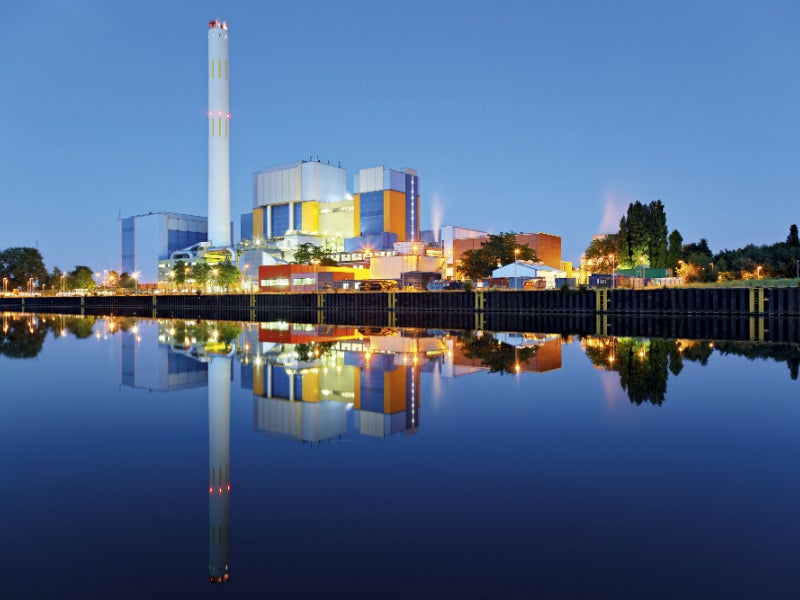 Academics at the University of Birmingham have published a report on how waste-to-energy incinerators are expected to grow in Europe and beyond.
Published on Thursday, the report looks at current incinerators and how they can be made more efficient. Most plants do not currently compete with conventional levels of generation.  However, the offer of waste disposal, usable material by-products and potential other developments have made them attractive to authorities.
Waste-to-energy units are a much bigger solution for the waste industry than the power industry. According to data in the report, four European countries incinerate more than half of their waste. Many others previously shipped their waste to China, but since 2018 China has stopped imports of many types of waste including plastics. Because of this, some former exporters now have a waste problem.
According to the Global Syngas Technologies Council, one ton of solid refuse can make 550kWh of power.
While many incinerators use steam-powered turbines, others turn waste into usable gas. Today, Spanish fossil fuel company Repsol proposed one such plant near Bilbao, initially designed to process 10,000 tons of waste a year. In a statement, the company said it will use the gas to replace "traditional fuels" currently used in a refinery operated by Petronor.
Repsol CEO Josu Jon Imaz said: "[The project] highlight[s] the importance of maintaining technological neutrality in the search for the alternatives necessary for decarbonisation, taking into account all possible technological solutions for achieving success in the fight against climate change, without prejudices, committing to those that contribute to reaching our goals in the most efficient and sustainable way possible and supporting our industry."
Authorities often see incinerators as a useful solution to multiple problems. In the UK, several councils own incinerators, as well as companies such as Wheelabrator.
"Not sustainable – even in the short term"
However, the resulting pollution from incinerators is often a cause for public objections.  The report found British incinerators produced electricity at more than double the average rate of pollution. The report continues: "This is hardly the industry's fault since it doesn't control the composition of society's waste, but nor is it sustainable – even in the short term."
For comparison, the report looks at how Scandinavian incinerators integrate into local heating networks. Because of this, their emissions per unit of power are nearly half of the average. In particular, it highlights the Amager Bakke plant in Copenhagen, which produces 0.12t CO₂ per MWh for both electricity and heat, or 0.086t CO₂ per MWh.
Because of this, the report suggests banning the construction of incinerators unless they "make full use of their waste heat".
Incineration plants vary in size, but in the UK planned energy outputs are rarely greater than 50MW.
The world's highest generating waste-to-energy facility is currently under construction in Dubai. The UAE government planned for its first phase to open before the country hosts Expo 2020, though these dates have moved due to the Covid-19 coronavirus pandemic.
The facility cost $680m (AED2.5bn) and will generate 185MW of power, producing 2% of the country's electricity from more than 60% of its solid waste.
Also this year, China plans to finish a larger facility near Shenzen. This plant will process more waste than the Dubai plant, but it will also produce 20MW less power when it is completed.