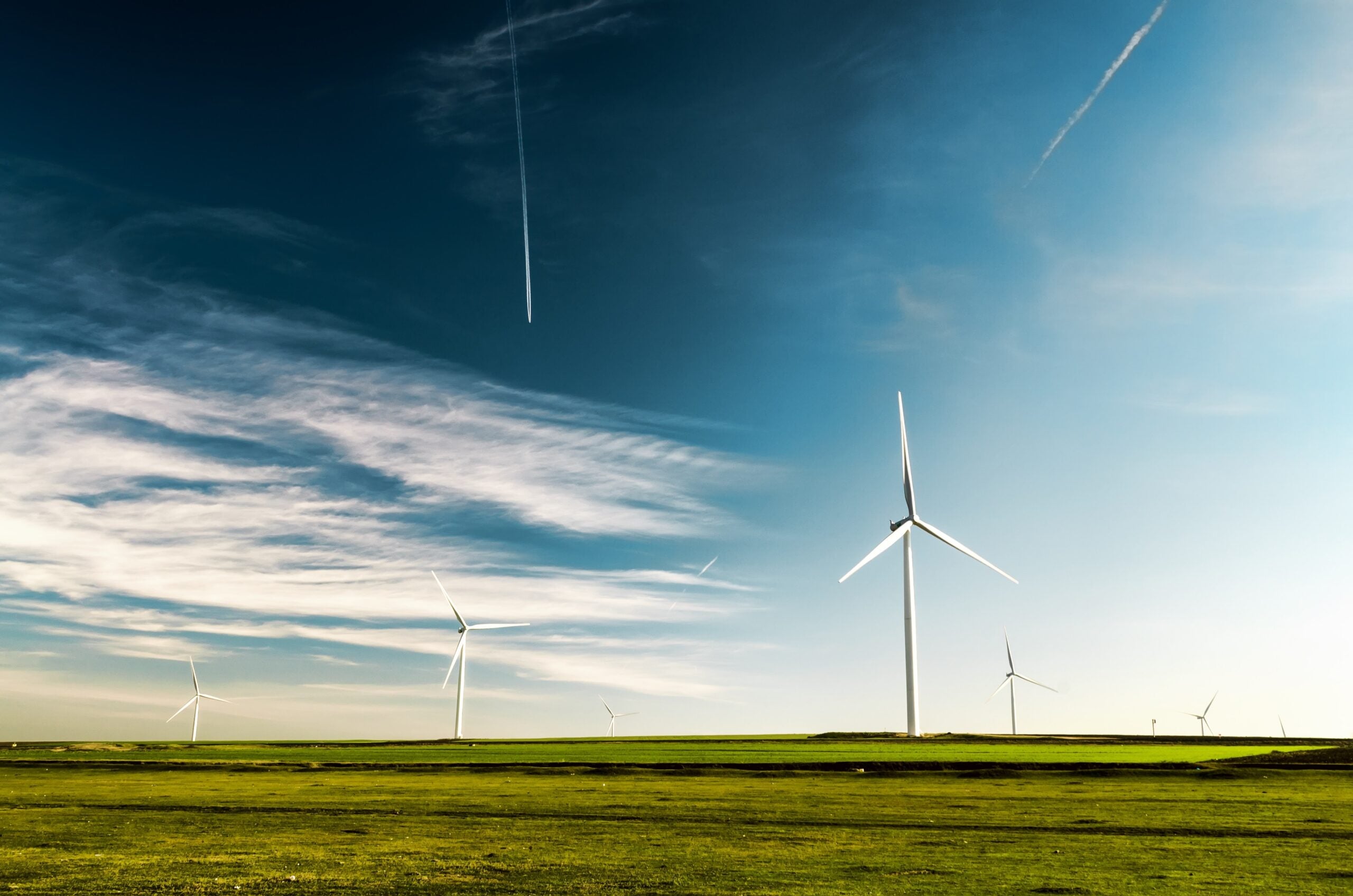 Wind power sits at the heart of the energy transition for many countries. The race to build bigger, better wind turbines mirrors the efforts of global governments to increase their renewable power generation.
The IRENA estimates that global wind generation exceeded 732GW by the end of 2020. Across 2019, onshore and offshore wind generated 1,427TWh, with the IEA expecting 100GW more onshore generation before the end of 2021.
But not every country can build profitable wind generation. Local geography decides wind capacity, and some countries have pushed toward wind generation more than others. So, which countries have built the most wind generation so far?
1. China – installed wind capacity of 342GW

China is the world leader in wind energy, with over one-quarter of the world's wind power capacity.
The country has the world's largest onshore windfarm in Gansu Province, built out of the Gobi Desert. The project's 10GW peak capacity sits a long way above its closest rival at time of writing, though announced projects will soon rival it.
However, the wind farm lies in one of the country's poorest regions. The lack of demand and transmission infrastructure toward more demanding areas led The New York Times to describe the turbines as looking "like scarecrows, idle and inert".
China still generates most of its energy from coal, but will likely invest more in renewables as the energy transition progresses.
2. US – installed wind capacity of 139GW

The US has developed 139GW of onshore wind generation capacity so far, despite its heavy reliance on fossil fuels.
Many of the world's largest onshore windfarms lie in the US. The world's second-largest wind farm, the Alta Wind Energy Centre in California, has a capacity of of 1,548MW. The state of Texas alone produces a quarter of US' wind power with 24.9GW, providing more wind power than 25 other US states combined.
Recently, coastal states have committed to massive offshore wind developments, attracting massive investment. The federal government has also committed to offshore wind development, planning 30GW of generation across the Atlantic Coast.
3. Germany – installed wind capacity of 64GW

In Europe, Germany has the highest installed wind capacity, with more than 60GW.
Its largest offshore windfarms are the Gode Windfarms (phase 1 & 2), which have a combined capacity of 582MW. Germany is also home to the Nordsee One Offshore Wind farm, which has a capacity of 382MW and provides energy for 400,000 homes.
Germany's large wind power base can become problematic to it's grid, as the country does not have enough power storage facilities to regulate the periodic power flows.
4. India – installed wind capacity of 42GW

India's rapid economic development and population growth have seen it expand its renewable capacity. The country aimed to install 175GW of unspecified renewable generation by 2022, but this now seems unachievable. At time of writing, the country remains one of the last to set a net zero target.
The country has the third and fourth largest onshore wind farms in the world, the Muppandal windfarm in Tamil Nadu, Southern India (1,500MW) and the Jaisalmer Wind Park in Rajasthan, Northern India (1,064MW).
5. Spain – installed wind capacity of 29GW

Approximately 20% of Spanish electricity comes from wind power, with a generation capacity of 23GW. The country has the fifth-most installed generation in the world, despite its relatively small economy.
Spain plays a large role in global wind manufacturing, hosting several operations of green giant Siemens Gamesa Renewable Energy. The company has installed more than 100GW of onshore and offshore wind turbines globally.
This helps account for the thousands employed by the country's wind sector. Approximately 30,000 people work in the Spanish wind sector, according to the country's wind energy association. Manufacturers have more than 220 locations across almost all of the country.
6. United Kingdom – installed wind capacity of 26GW

The UK is the third European country on the list, relying more on offshore wind than other countries. Six of the 10 highest-capacity offshore wind projects in the world lie in UK waters, mostly on its North Sea coast.
The Hornsea One wind farm is currently the world's largest wind farm, with a generation capacity of 1.2GW. The Hornsea Two sister project would add another 1.3GW of generation to the area upon completion.
In recent years, the UK government has promised investment to develop the country's offshore wind manufacturing industry.
7. Brazil – installed wind capacity of 19.1GW

Brazil has the largest wind capacity in South America with more than 19GW. The country generates huge amounts of hydroelectric power, with wind and biofuels vying for second place.
In 2020, Brazil added approximately 1.8GW of wind generation, although solar grew faster in the same period.
8. France – installed wind capacity of 18.7GW

France generates most of its electricity through a world-leading fleet of nuclear power stations. In recent years, the country has moved toward improving its renewable fleet, after increasing its renewable budget to €71bn for the period 2019-2028. This will allow it to triple its onshore wind capacity by 2030.
France aims to have increase its wind generation capacity to at least 21.8GW by the end of 2023. As part of this push, the French government has announced changes to planning laws, making wind construction easier.
9. Canada – installed wind capacity of 14.4GW

Wind accounts for approximately 5% of Canada's renewable energy supply. Canada's many mountains and rivers allow it to generation 67.5% of power from hydroelectric sources.
Annual wind power additions peaked in 2014 and has significantly reduced since. The state of Ontario has the largest amount of wind energy, with over 5GW installed. On the other hand, many states have little to no wind generation.
The largest wind farm in Canada is the Rivière-du-Moulin project in Quebec, which has a total capacity of 300MW.
10. Italy – installed wind capacity of 12.7GW

Finally, Italy's installed wind generation capacity reached 12.7GW in 2021.
Italian energy giant Eni has played a big part in the oil and gas business for many years. It now aims to construct 60GW of renewable capacity by 2050, coming from just 1GW of installed capacity in 2020.
Italy's wind industry is heavily concentrated in the south and on its islands. For example, all of Italian energy company ERG's onshore wind capacity is based south of Rome, with Puglia and Campania being its strongest markets.