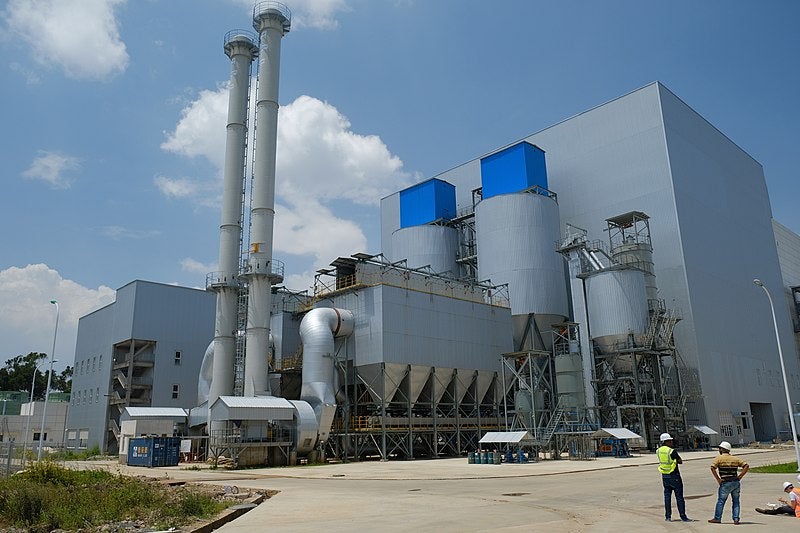 Abu Dhabi is expected to issue the request for qualifications (RFQ) next month for its first waste-to-energy (WTE) project, according to industry sources.
The proposed plant's waste treatment capacity may also be expanded. It was initially estimated to be between 600,000t and 900,000t a year.
Up to 80 firms expressed interest in February for the contract to develop the WTE facility, which is to be located near the Al-Dhafra landfill in Abu Dhabi.
Firms that submitted an expression of interest (EoI) include utility developers, engineering, procurement and construction (EPC) contractors and investors.
They include:
Acciona (Spain)
Acwa Power (Saudi Arabia)
Besix (Belgium)
China National Nuclear Corporation
Cobra Instalaciones y Servicios (Spain)
GIC (Kuwait)
Hitachi Zosen Inova (Japan/Switzerland)
Marubeni (Japan)
Masdar (UAE)
Mitsui & Company (Japan)
Mitsubishi (Japan)
Suez (France)
Sumitomo (Japan)
Valoriza (Spain)
Veolia (France)
Abu Dhabi's Emirates Water & Electricity Company (Ewec), in partnership with the Abu Dhabi Centre for Waste Management (Tadweer), issued the EoI request for the contract.
READ: Abu Dhabi rolls out waste energy policy
The request did not mention the other facility, planned for Al-Ain, which was expected to have a processing capacity of up to 600,000t of waste annually and up to 60MW of electricity generation.
Under the initial plan, both plants are to be developed using the public-private partnership (PPP) model, with the successful developers owning a 40 per cent shareholding in the project's special purpose vehicle.
MEED reported in September that Abu Dhabi National Energy Company (Taqa) had selected a team of advisers for its two planned WTE plants in Abu Dhabi and Al-Ain.
The local/Australian Tribe Infrastructure Group will serve as a financial adviser, the UK's Ashurst will act as a legal adviser and Denmark's Ramboll will be the technical adviser.
The projects are in line with the UAE's Vision 2021, which aims to divert 75% of waste away from landfills.
In January, Abu Dhabi's Department of Energy rolled out the emirate's waste from energy policy, which stipulated, among other things, developing and selecting WTE projects, setting processes to cover costs and set prices for energy generated at these facilities, licensing, regulating and monitoring WTE power plants, as well as outlining Ewec's commitments.
This article is published by MEED, the world's leading source of business intelligence about the Middle East. MEED provides exclusive news, data and analysis on the Middle East every day. For access to MEED's Middle East business intelligence, subscribe here.