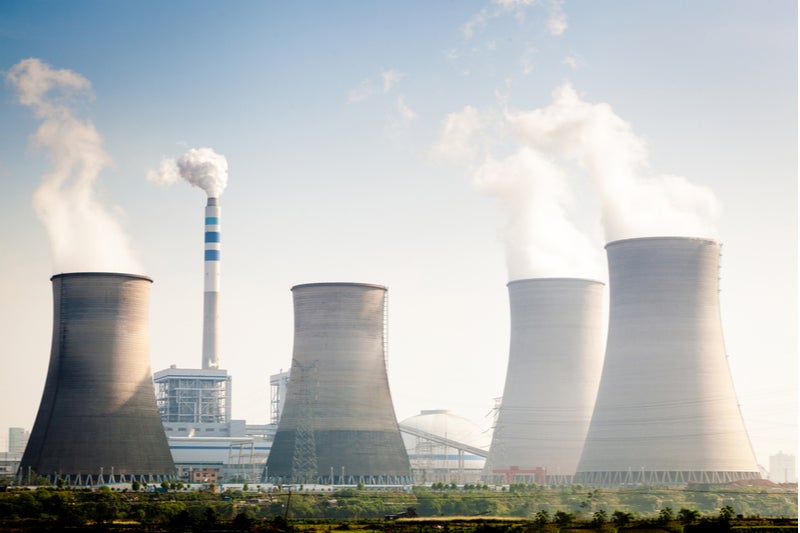 The global market for air quality control systems (AQCS) for thermal power is expected to grow at a compound annual growth rate (CAGR) of 12.9% during 2019–2023 to reach $4.1bn in 2023, according to GlobalData. 
In its overview of the AQCS market, GlobalData found that behind the growth is the trend for measures to combat climate change and environmental degradation. 
Governments worldwide have proposed a slew of measures such as promoting renewables and energy efficiency, creating viable financial instruments to support feasible alternatives, and increasing investments in research and development (R&D) of new technologies. 
Growing awareness of air pollution on health and deteriorating air quality are among the prominent factors driving the AQCS market. 
Industrialisation and urbanisation in emerging markets are forcing governments to adopt coal, as it is a relatively established technology in comparison to renewables, to satisfy the increase in demand for power. 
Simultaneously, concerns over emissions are necessitating the use of technologies that stymie the entry of deleterious contaminants into ambient air.
The GlobalData report found that pressure to reduce emissions is prompting thermal power plant owners to consider installing AQCS, as these systems help in the discharge of cleaner exhaust with a reduced level of pollutants. 
Technology development has created modern pollution control systems, which can greatly reduce the environmental footprint of thermal power plants, which are and will continue to remain an integral source of power for many countries.   
Global growth in the sector will be led by the Asia-Pacific market which is expected to reach $3.56bn in 2023, at a CAGR of 14.5% over the forecast period. 
Countries such as China, India, and Taiwan have implemented measures to restrict emissions, which are expected to contribute to regional AQCS growth. 
In 2018, China was the largest market for AQCS with a value of $1.63bn. With its rapidly expanding industrial base and growing per capita consumption of electricity, coal has been outlined by the government to play a prominent role in sustaining the domestic demand for power. Concerns over air quality prompted the government to introduce stringent regulations, which contributed to the installation of emission control equipment. These regulations are likely to continue influencing the market over the forecast period, with the market reaching $2.11bn in 2023.
Similarly, the market in Europe, the Middle East and Africa (EMEA) and the Americas is expected to grow to $0.33bn and $0.21bn, respectively, in 2023. 
In Western Europe, strict norms contributed to the strong uptake of AQCS between 2014–2018. In the forecast period, the existing norms for coal-fired power plants coupled with an increase in coal-fired capacity in Poland, South Africa and Saudi Arabia will contribute to a steady demand for AQCS over the forecast period, which is estimated to grow at a CAGR of 3%. 
The market in the Americas is relatively smaller and is driven by retrofits in Chile and the US. Neither country has provisions for the extensive use of coal in the future, which is likely to slow for the AQCS market.
Despite favourable conditions for the application of AQCS, several challenges remain. The high upfront and operating costs of the systems, along with the decline in additional new coal capacities, are expected to hinder market growth over the forecast period.