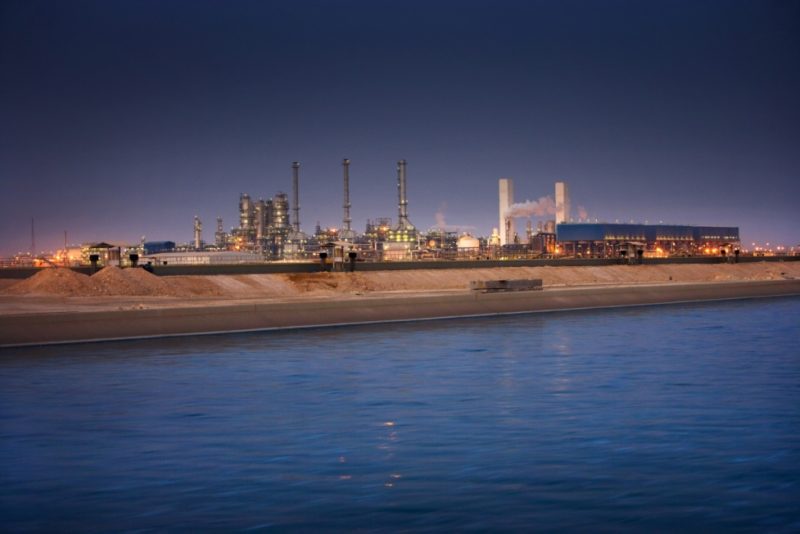 The six Arab states of the Gulf Cooperation Council (GCC) must maintain high levels of investment in power capacity if they are to keep up with surging demand for energy.
New research by Middle East business intelligence service MEED estimates that Bahrain, Kuwait, Oman, Qatar, Saudi Arabia and the UAE need to increase their combined power generation capacity by about 40% by 2025 to meet predicted demand.
MEED estimates that about 297,367MW of power generation is currently available across the six markets.
The power sector is one of the region's most consistent sectors for capital spending, with about $25bn-$30bn of major project contracts awarded every year across the GCC, even while other sectors have seen cutbacks in spending following the fall in oil prices in 2014.
Over 2017 and 2018, power projects worth about $54.4bn were completed in the GCC, according to project tracker MEED Projects.
Biggest power projects in the GCC
The biggest power projects completed in the GCC over the past two years included the UAE's 5.8GW Barakah nuclear power plant development, which will significantly add to the country's independent power capacity when it is commissioned in 2020.
The power station's third reactor was the biggest power project completed over the 2017-2018 period, with a budget of $4.4bn.
Reactor One and Reactor Two were also in the top ten biggest power projects for the period, with budgets of $3.4bn and $2.7bn respectively.
The second biggest project that was completed during the period was the Shuqaiq Steam Power Plant in Saudi Arabia, which had a budget of $3.5bn.
Located in the Jizan province, the power station has a generation capacity of 2,640MW.
Saudi Electricity Company's Jeddah South Thermal Power Plant was also completed during the period.
The project had a budget of $3.2bn and, like the Shuqaiq project, forms part of a wider expansion drive in Saudi Arabia to address the strain on the Kingdom's utilities from rising demand for electricity.
The MEED Projects Awards 2019 in association with Mashreq recognise the best projects in the GCC. Reflecting the latest market trends, this year's awards feature 17 different categories for entries. If you have been involved in a project completed in 2017 or 2018 that you believe deserves to be recognised, you can submit your entry at: MEED Projects Awards 2019.
This article is sourced from www.meed.com, the world's leading source of high-value business intelligence and economic analysis about the Middle East and North Africa. To access MEED's exclusive market moving Middle East news, analysis and data, register for the 30-day Free Guest User Programme.