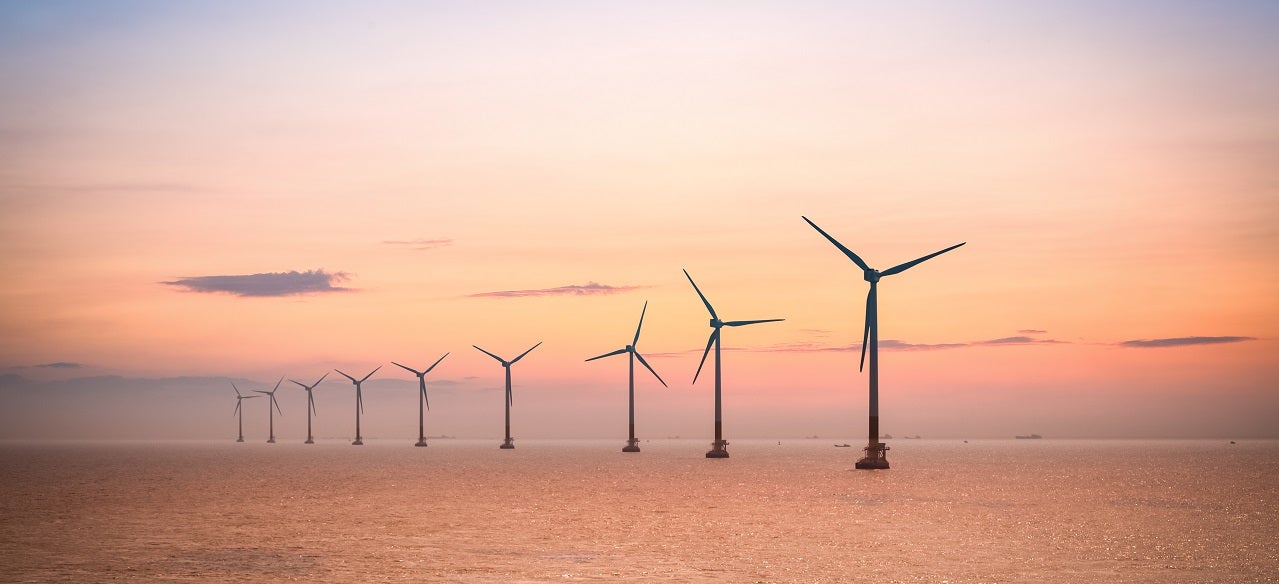 Onshore wind power is a mature technology and used in several countries as a viable and major source of electricity. Global wind power market is led by onshore installations, and they accounted for 95.5% of global cumulative wind power capacity in 2019. Offshore wind power is still in its nascent stages and only a handful of developed countries have the technology to install offshore power. Some of these countries have dedicated R&D efforts that will eventually reduce the cost of offshore power and make it accessible to other countries too.
The following chart shows the global onshore and offshore wind power market size during 2019–2030.
Offshore wind power is being increasingly considered by several countries for its high yield due to stronger and more consistent winds in comparison to onshore. Besides, offshore wind power brings the scope to construct massive GW scale projects. Currently UK, Germany, China, Denmark, and the Netherlands are the major offshore wind power markets, with several projects currently in planning and some under construction. With an increasing number of countries exploiting or planning to exploit offshore wind potential, it is expected that the share of offshore capacity additions will increase to over 30% of all wind power capacity addition by 2029. The market size of offshore wind power is estimated to marginally overtake that of onshore wind power in the same year. In 2030, the gap is set to widen with the offshore market size estimated to exceed $100bn while the onshore market size is estimated to reach $93.3bn.
The offshore wind power market in China is still new, but it already represented 23% of the global offshore wind power in terms of cumulative capacity by the end of 2019. Until 2015, the country had less than 1 GW of offshore wind capacity, but this grew to 6.8 GW by 2019 and is estimated to exceed 50 GW by 2030. GlobalData estimates that during 2023–2030, China is estimated to add around 25 GW of wind power (onshore and offshore combined) each year. During these years, offshore capacity additions are set to progressively increase year after year while onshore capacity additions are set to decrease year after year. By 2020, offshore wind power will comprise close to 10% of China's cumulative wind power capacity.
The following chart shows the estimated annual onshore and offshore wind power capacity addition in China during 2023–2030.