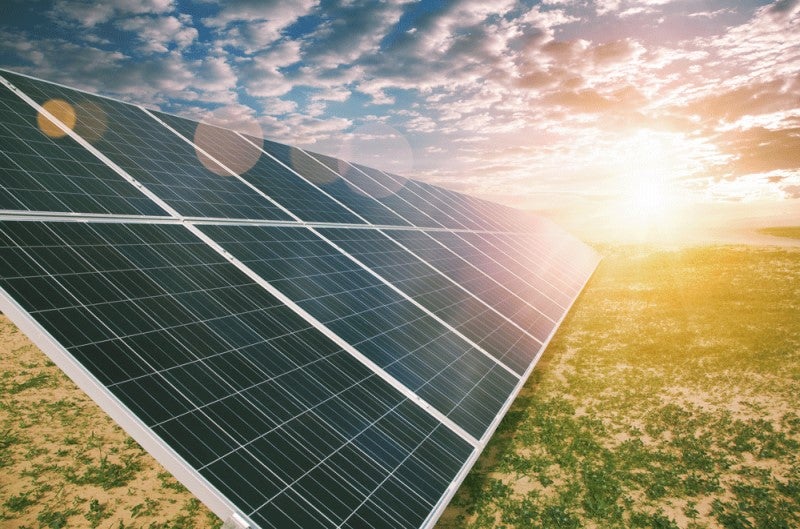 Iraq has signed an initial agreement with PowerChina to build solar power plants across the country with an expected capacity of 2,000MW, reports indicate citing the prime minister's office.
The planned project will have a 750MW first phase.
It is the second solar deal Iraq has signed since June, when it reached a strategic agreement with the UAE-based clean energy firm Masdar to develop solar projects in central and southern Iraq with a total expected capacity of 2,000MW.
The National Investment Commission's Investment Law, Law 13 of 2006, will govern the implementation of the projects with Masdar.
In March, French energy firm Total also signed an agreement with Iraq's Oil Ministry to develop multiple energy projects, including solar projects with a capacity of 1,000MW in the country's central and southern governorates.
It is unclear if any of these agreements subsume the 750MW solar capacity that Iraq has been expected to tender as multiple independent power producer (IPP) projects.
These schemes are in line with Iraq's target to generate up to 10,000MW of solar power by 2025.
MEED understands Iraq is aiming for renewable sources to account for 20% to 25% of its electricity production energy mix by the end of this period.
In June last year, MEED reported that Saudi Arabia-based utilities developer Acwa Power was undertaking negotiations for two 1GW solar photovoltaic projects in Iraq.
According to industry sources, the first plant is planned to be built in Saudi Arabia near the border with southern Iraq, while the second facility is located in Iraq.
Iraq's power generation capacity reached more than 18.5GW in 2019, which is about 6GW short compared with peak demand.
The country imports an average of 1,200MW of electricity annually from Iran to augment supply.
---
Energy Transition in the Middle East    
A major new report from MEED looks at how the global shift away from fossil fuels is reshaping energy policy in the Middle East and North Africa, and its impact on business and project investment. 
Learn more about the report here
---
This article is published by MEED, the world's leading source of business intelligence about the Middle East. MEED provides exclusive news, data and analysis on the Middle East every day. For access to MEED's Middle East business intelligence, subscribe here.