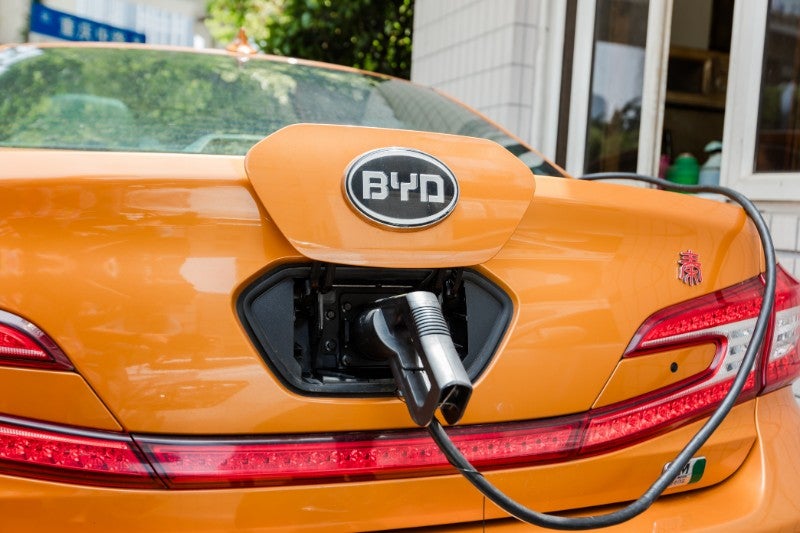 The novel coronavirus (Covid-19) crisis has caused a slowdown of China's economic growth, and with China being a global manufacturing powerhouse, is having a negative impact on the global economic growth as well. The majority of the production facilities remain closed or are not able to attain full production capacity due to shortage of staff and raw materials. These actions have adversely impacted stock markets worldwide. Corresponding to the spread of this coronavirus outbreak, uncertainties are on the rise.
The coronavirus outbreak in China is going to have an effect on the green energy sector, including renewable energy sources, battery energy storage, electric vehicles (EVs), and renewable heating and cooling. China is a world leader when it comes to renewable investments, which can be seen in the country's wind power installation, wind turbine manufacturing and solar photovoltaic (PV) manufacturing. The country is increasing its portfolio of renewables, decreasing coal consumption, and enhancing efficiency in an effort to deal with carbon emissions.
Today, there are five million electric vehicles on the world's roads. China is in the leading position in terms of the largest EV market, followed by Europe and the US. Technological advancements are leading to substantial cuts in battery prices, with major enablers being R&D in battery chemistry and scaling up of battery production for EVs in manufacturing plants. The fall in battery prices is essentially due to the increased economies of scale created by a booming EV market. Battery factories across the world have scaled up for the production of batteries for electric vehicles. But, the Covid-19 pandemic is expected to derail the global e-mobility revolution and battery demand, particularly in China.
Electric vehicles in China
China, a battery manufacturing powerhouse in the world, is now dealing with a slow down with the coronavirus outbreak. China's major Li-ion manufacturing players, CATL and BYD, are faced with a high probability of additional production delays. China's attempt to fight with the coronavirus outbreak has led to delayed production across a number of battery production facilities located in key coronavirus hit provinces. Even Tesla's gigafactory in Shanghai is hinting of possible supply shortages for the US, UK and Australia. The limitations on labour movement will hit hard battery production facilities located in the coronavirus-hit provinces, which are expected to contribute to battery cell production this year. This coronavirus outbreak is expected to lower the output of Chinese battery manufacturers by around 26GWh in 2020.
Most of China's lead-acid battery manufacturers have restarted their production following the coronavirus outbreak. For example, Leoch, a major global manufacturer of lead-acid batteries has resumed operations of its five battery factories, including a Li-ion battery factory in China.
The supply constraint also has an impact on the global EV markets along with energy storage projects, causing project delays or rises in cost. And this situation is different from the conventional narrative about grid storage projects and EVs reaping benefits from a steady decrease in battery price.
Globally, carmakers are looking for independence from the current supremacy of Chinese battery manufacturers and aiming to secure their battery supply chains. The industry's over dependency on China has been showcased recently with the coronavirus outbreak leading to disruptions in the supply of components. China itself is expected to take a beating on production of around one million vehicles. The country exports around $70bn worth of car parts and accessories worldwide, with nearly 20% going to the US.
The Chinese province of Hubei's capital city Wuhan, the epicentre of the coronavirus outbreak, is a key production base for the Chinese auto sector. Mainland Chinese markets witnessed a sharp fall on Monday 3 February after a trading break since 23 January and then because of the coronavirus outbreak. The coronavirus outbreak has impacted the stock prices of major Chinese battery manufacturers and automakers. Electric vehicle maker BYD's share has devalued by 10% since January 25 2020. Shares of state-owned companies, SAIC Motor and Chongqing Changan Automobile Co Ltd devalued by 9.3% and 10% respectively. The shares of CATL has devalued by 32% since 6 February 2020. China's EV start-up NIO witnessed lowest sales results since its entry into the electric vehicle market in May and June 2018, with dip in its sales from 1,598 vehicles in January to 707 vehicles in February this year. The company's shares devalued by 54% since 21 January 2020.
China's automakers witnessed the biggest monthly auto sales drop in February this year, with sales plunging 79% compared to the same month a year before, as the Covid-19 outbreak hit demand. While EV maker BYD's sales were down 80% from a year earlier. Sales of BAIC BluePark, the electric unit of BAIC were down by 65.1%. While, Chongqing Changan Automobile, that has joint ventures (JV) with Ford and Mazda dropped 73.7%, other automakers such as SAIC Motor, which has JV with Volkswagen and General Motors; Dongfeng Motor Group; Geely Automobile, sales dropped 86.9%, 80.7% and 75% respectively.
Foreign automakers such as PSA Group, General Motors, Daimler and Ford also have plants which produce parts in and around Hubei. Nissan's Chinese partner Dongfeng also carries out its operations in and around Wuhan.
US
Tesla temporarily closed down its car manufacturing plant located at Fremont, California, starting 23 March, adding to the list of other key automakers involved in the shutdown of its US operations, as a result of the coronavirus outbreak. Tesla's move to temporarily shut down production at Fremont comes at a crucial time when the company is scaling up the production of its Model Y sport utility vehicle (SUV) at the factory, for which there is increased demand when compared to Tesla's other models combined. Tesla stated that it will continue with some of its basic operations such as works related to charging infrastructure. While, Tesla's Gigafactory in Nevada will continue operating as normal, its New York solar roof tile factory will be temporarily shutdown. The company's shares dropped 8% in after-hours trading subsequent to the announcement.
During this shutdown period, Tesla will implement 'touchless deliveries' by making use of its app and cars' smartphone connectivity, to decrease any spread of the coronavirus. With the help of touchless deliveries, Tesla customers can unlock their new cars through the Tesla app at a delivery parking lot, sign any incomplete paperwork left in their car, and send back this paperwork to an on-site drop-off site before leaving.
Other major automakers such as Ford, General Motors and Fiat Chrysler Automobiles (FSA) also announced the shut down of all their production in the US, Canada and Mexico starting 26 March as they escalate measures to help end the spread of the coronavirus.
Europe
The European carmakers are already faced with pressure to sell more electric vehicles or pay heavy fines for breaching the new EU carbon dioxide (CO2) regime aimed at dealing with global warming. The European Commission (EC) has pledged to increase the EU's greenhouse gas (GHG) reduction target for 2030 – from a 40% cut in CO2 emissions to a cut of 50 or 55% upon 1990 levels.
The coronavirus outbreak has now set in alarms for the European automotive industry, with production facilities being temporarily shutdown and demand expected to drop by up to 20% in this year. Many automakers are worried about this outbreak causing production halts. The major manufacturers such as Volkswagen (VW), Fiat Chrysler, Peugeot, and Renault have closed down some of their production facilities for varying time periods. This has disrupted the automakers' supply chain and sales figures. VW's share devalued by 45% since 20 January 2020. Shares of Fiat, Peugeot and Renault devalued by 50%, 43% and 58% respectively since 20 January 2020.
Volkswagen Group, which owns the Audi, Bentley, Bugatti, Ducati, Lamborghini, Porsche, Seat and Skoda brands, stated that it is uncertain about the consequences of this coronavirus outbreak and its impact on the company's performance.
Given the current scenario, wherein there is considerable decrease in the sales and increased uncertainty about parts supplies to their production plants, the company has suspended production at facilities operated by group brands. Most of VW's German and European factories is getting ready to shutdown production, mostly for two-three weeks, while Audi stated it would stop output at its plants located in Belgium, Germany, Hungary and Mexico.
Fiat Chrysler stated that it is halting production of its European plant after the automaker found it difficult to source major parts from Chinese suppliers. The German auto major BMW has shutdown production at its plants across the European region and Rosslyn, in South Africa, until 19 April, owing to lesser demand and to help mitigate the spread of the coronavirus. Likewise, Toyota has closed all its European production plants, starting 18 March. The affected plants include: Toyota Motor Manufacturing France (TMMF) in Onnaing, Toyota Motor Manufacturing UK (TMUK) in Burnaston and Deeside, Toyota Motor Manufacturing Poland (TMMP) in Walbrzych and Jelcz-Laskowice and Toyota Peugeot Citroen Automobiles (TPCA) in Kolin, Czech Republic and Toyota Motor Manufacturing Turkey (TMMT) in Sakarya. The American automaker Ford is also idling its European factories in Germany, Romania and Spain amid the Covid-19 outbreak.
Japanese automakers Nissan and Toyota have also made an announcement of the temporary closure of their UK factories amid the pandemic coronavirus outbreak. Nissan's Sunderland plant – UK's largest car factory – where Nissan leaf, Nissan Qasqhai and Nissan Juke are produced, has been temporarily shutdown starting 18 March. Toyota's factories located in Burnaston and Deeside have also been idled with immediate effect.