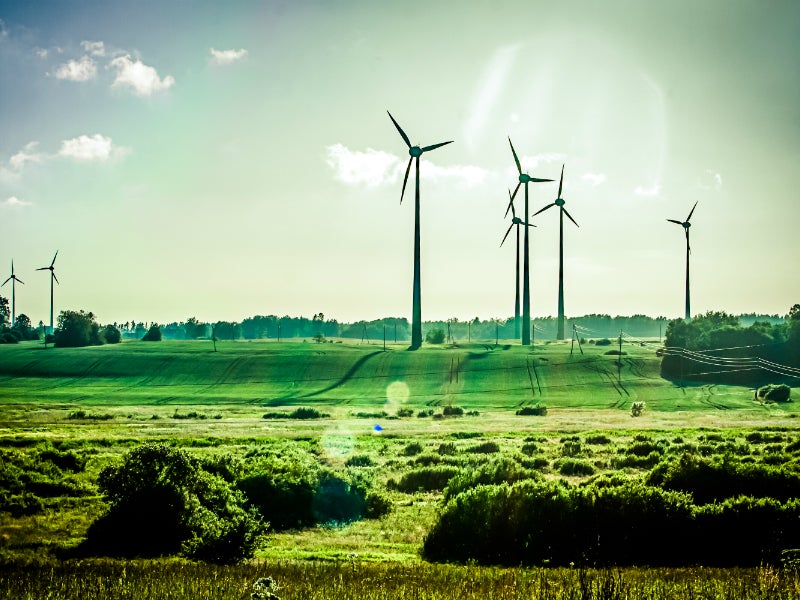 To improve energy security, reduce CO₂ emissions and attain corporate sustainability goals, the global power sector has witnessed a shift in capacity additions from conventional power sources to renewable sources. With a focus on decarbonising electricity supply, several governments and utilities are focusing on increasing the share of renewables in the overall energy mix. They have provided support measures that include incentives for renewable power development and offer a level playing field against conventional sources.
The changing geopolitical situation in the oil and gas supply markets in the Middle East is also expected to lead the demand for renewable energy across the globe. Over the past decade, the growth of renewable power has gained momentum in many countries. With the industry maturing and costs falling significantly to make renewable power economically viable with little or no subsidies, we expect renewable energy adoption to continue its upward trend. In 2019, generators in several countries included large renewable power capacities for the first time. In 2020, more countries are expected to enter the league of large- scale renewable power installations.
Recent report Thematic Research: Renewable Energy (2020) released by GlobalData, a leading data and analytics company, reveals that 15 years ago, hydropower, biomass, and biogas were the dominant renewable technologies. However, since then, wind and solar have dominated and will remain the leading renewable power sources in the foreseeable future. Except for small hydropower, the growth of all the other renewable technologies is expected to be significant, but wind and solar are expected to make the largest contribution to the total installed renewable energy capacity.
Renewable electricity has been expensive compared to conventional electricity, making it dependent on incentives and subsidies. Following technological advances, wind and solar are becoming economically competitive. Onshore wind technology has evolved into an established and mature technology with a low cost of generation. Renewable projects are now starting to compete with conventional power, proving they can replace conventional power in many countries.
Wind and solar PV technologies will continue to grow during 2021–2030 with reduced costs encouraging more projects to be set up in the coming years. The adoption of renewables by new countries will further drive the uptake of wind and solar energy sources. Initially, governments sought to encourage solar and wind installations through FiT schemes. The decrease in costs has made it possible for these schemes to be replaced by auction mechanisms.
China, the US and Europe have been the key drivers for the development of renewable energy, especially wind and solar PV. Latin America is also sufficiently self-assured to take on a crucial role in climate change and renewable power development. The rapid growth of renewables across the Latin American region has boosted its efforts in achieving a low-carbon economy. Technological innovations have led to increased efficiency and decreased costs, fostering grid competitiveness of renewables.
With its competitive pricing and stable policy support, the wind power market is thriving and has achieved grid parity in most countries. Technological advancements have opened the way for more effective and reliable equipment and machinery, making wind the fastest-growing energy source across the world.
New technological advancements are being seen in the O&M activities of wind farms. Drones with HD cameras and thermal cameras are now solving a number of issues that wind equipment managers faced for years. It is normally time-consuming for staff technicians to separately climb and check each wind turbine tower. Drones have solved this problem by providing high-definition images and video footage of each wind turbine from the air to inspect damages and thermal imaging to detect any internal abnormalities.
Predictive maintenance helps in decreasing wind O&M cost. Predictive maintenance processes have become a common practice in the wind O&M market in recent years. Predictive maintenance programmes enable the O&M service providers to arrange for ordering parts and schedule work and refurbishment activities based on condition assessment. It also reduces the need for a technical crew member to make frequent plant visits as minor repair work or issues are handled remotely. The process includes predictive models for visual inspection, confirmation of damage, coming up with an action plan and assessing how long equipment can operate. In a fleet of wind turbines, predictive models work in conjunction with Condition Monitoring System (CMS) to give the longest lead time for identifying faults.
Modern technologies such as artificial intelligence (AI), machine learning (ML) and blockchain are being adopted by the power industry, especially by utilities and power system companies. AI is being used to harness the wealth of data generated by utilities and consumers, derive insights about generation and consumption and better manage supply and demand. AI and ML have an important role to play in improving demand predictions, generation predictions from non-dispatchable resources like wind and solar and wholesale price predictions. They can also play an important role in understanding how changes to one part of the system would affect the system as a whole, reducing the impact of outages and disconnections. Blockchain is being used by utilities to create and maintain peer-to-peer electricity trading platforms. Blockchain plays a key role when companies have shared infrastructure. In a collaboration with French energy giant EDF , Electron has brought peer-to-peer electricity transactions to a block of flats in London that has solar panels, owned by the landlord and installed on the roof.
Covid-19 lockdowns have significantly disrupted the demand side of the renewable energy supply chain. Although China and European countries have slowly resumed operations and eased lockdown restrictions, the impact of the global economic slowdown will dent the renewables market. Reduced demand increases uncertainty to project finance, impacts development timelines and stunts growth. Due to plant closures and shortage of components, Covid-19-related supply disruptions have pushed up equipment prices.
Power purchase agreements (PPAs) have been integral in supporting the deployment of renewable energy without government subsidies and for corporations to achieve their sustainability goals. Project developers are reliant on cash flows from PPAs, which in certain cases could represent their entire revenue stream and act as collateral for loans to support future projects. Reduced industrial activity due to lockdowns has resulted in decreased commercial and industrial power consumption, which affects existing PPAs.
With corporations witnessing a drop in credit ratings, developers could find it difficult to secure loans for potential projects as a higher credit rating corresponds to better financial stability. The drop in a credit rating is making PPAs more expensive. In the current economic climate, banks are likely to be wary to lend during a period of significant volatility, which would severely affect mid-stage renewable power projects that have secured planning permissions and are seeking financing.
China is a leader in terms of solar PV installations, as well as the production of solar PV panels. China has the largest installed solar power capacity of over 205GW, contributing more than 35% of the global installations. China's annual installation was expected to be approximately 30GW in 2020. However, the outbreak is likely to impact solar installations during the year. The global wind power supply chain has also been impacted by the Covid-19 pandemic, first in China, followed by the rest of the world. Even though China has managed to get the coronavirus under control in two months, disruption has already been witnessed to the flow of the wind supply chain. Currently, the European and North American region and India, the key manufacturing hubs for the global wind power sector, are still in the midst of a crisis. The wind power industry has seen a visible impact in terms of lost production due to the Covid-19 outbreak, particularly the European countries, which faced the most rigid lockdown regulations such as Spain and Italy. All of the European region's wind turbine and component factories have now been opened, after easing of restrictions throughout Europe.