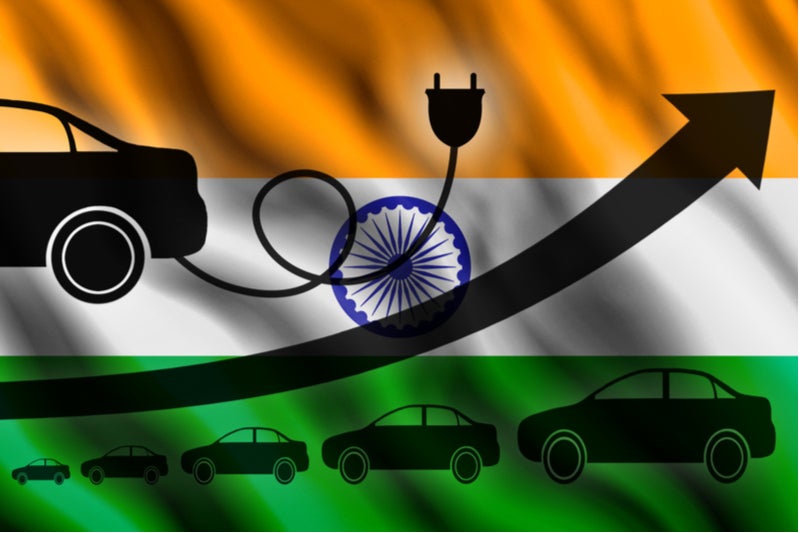 The government of India has unveiled plans to boost its national battery manufacturing and value-adding capabilities that would see it meet its electric vehicle (EV) adoption targets.
Electric vehicles in India
In March 2019, India's union cabinet approved the setting up of a National Mission on Transformative Mobility and Battery Storage, to drive clean, connected, shared, sustainable and holistic mobility initiatives.
The mission is to draw up a five-year phased manufacturing programme (PMP) till 2024 to support setting up a few large-scale, export-competitive integrated batteries and cell-manufacturing giga-plants in India and to localise production across the entire EV value chain.
Lithium-ion battery manufacturing
The proposed capacity target for lithium-ion battery-manufacturing base has been raised to 50GW from 40GW. The government is in the process of opening to tenders to set up a 50GW battery manufacturing base at around US$50 billion investment.
To support this, the government is offering financial incentives in the form of subsidies and duty cuts, which could include a reduction in minimum alternate tax to half and import and export duty waivers or cuts for eight years. The successful bidder companies will have to set up production facilities by 2022 and can apply incentives until 2030.
NITI Aayog (National Institute for Transforming India), the premier policy think-tank of the government of India is working to seek proposals from states to identify locations for plants and to provide duty waivers and exemptions to selected manufacturers. The states will be asked to reduce state goods and services tax (GST), provide concessional electricity and facilitate land acquisition, single-window clearance and environmental clearance.
The large-scale battery manufacturing proposal is a major step towards being competitive at making storage systems. India can move on to manufacturer cells after batteries. The country currently imports batteries and cells from China and the US.
Earlier this year, Bharat Heavy Electricals Limited (BHEL) announced it was in discussions with LIBCOIN consortium to construct India's first lithium-ion battery (LIB) giga-factory. The plan is to build a 1GWh plant initially and scale up to 30GWh in due course.
In March this year, the government announced it would increase the basic import duty on lithium-ion cells to 10 per cent from April 2021, from the current 5 per cent. Lithium-ion cells are used in the manufacturing of lithium-ion accumulator for EVs. Import duty on battery packs will also increase from 5 per cent currently to 15 per cent from April 2021.
South American dimension
On a parallel front, state-owned consortium Khanij Bidesh India Ltd (KABIL) which is a joint venture of three central public sector undertakings – National Aluminum Company (NALCO), Hindustan Copper Ltd (HCL) and Mineral Exploration Corporation Ltd (MECL) – has been formed to identify, explore, acquire, develop and process strategic minerals overseas.
KABIL delegation has recently visited the Lithium Triangle countries (Chile, Argentina and Bolivia). KABIL and Bolivian state-owned Yacimientos del Litio Bolivianos (YLB Corporation) are expected to agree to a joint venture for setting up a lithium battery plant in India. India and Bolivia have also agreed to have a partnership that would see India invest in developing Bolivia's massive lithium deposits and Bolivia would facilitate supplies of lithium carbonate to India.
The government's roadmap is intended to improve value adding and capacity building to allow India to be self-reliant in achieving its target of 30% of its road vehicles being electric by 2030.