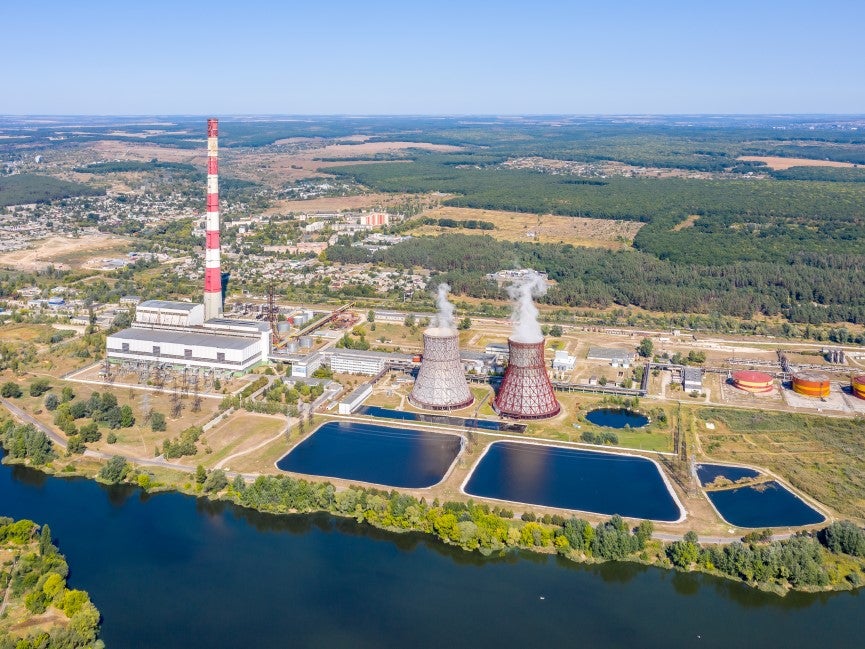 Electricity consumption in Ukraine was 133.7TWh in 2000. During 2000-2020, the total consumption in the country was very volatile and was recorded at 127.3TWh in 2020. Electricity demand in the country is expected to decline to 92.7TWh by 2030. The annual power generation in the country is estimated to fall by more than 22.8TWh in the next decade.
One of the prominent factors impacting the power demand in the country is the declining population of the country. During 2020-2030, the population of Ukraine is estimated to decline at a CAGR of 0.6%. Further, the slowdown in commercial and industrial sector owing to overall slowdown in economic activity in the country is also impacting power demand. For instance, industrial output during 2015-2020 was on a constant decline in the country, leading to a slowdown in electricity demand from the industrial sector. Above all this, the political instability in the country and lack of a coherent national energy policy make the situation worse.
In addition to external macroeconomic factors, the Ukraine electricity market is also impacted by internal changes. Ukraine electricity market was highly monopolistic and overregulated. In July 2019, the government rolled out regulations to liberalise the electricity market. With the ongoing liberalisation, the current state of the Ukraine electricity market is highly volatile. Amid this major restructure, the electricity market is also burdened with massive debt. A huge part of the recent debt accumulation reflects nonpayment of the feed-in tariff to the renewable energy producers. As of November 2020, the total debt of the guaranteed buyer to RES electricity producers amounted to more than UAH900m.
Ukraine has also reduced its energy consumption to improve its energy efficiency so as to improve its energy security. Ukraine was heavily reliant on European countries and Russia for its fuel to generate thermal power. However, it is constantly decreasing its energy consumption since 2015. Since Ukraine doesn't have a significant hydropower capacity, it plans to sustain its reduced power demand through nuclear and renewable power capacity in the next decade.