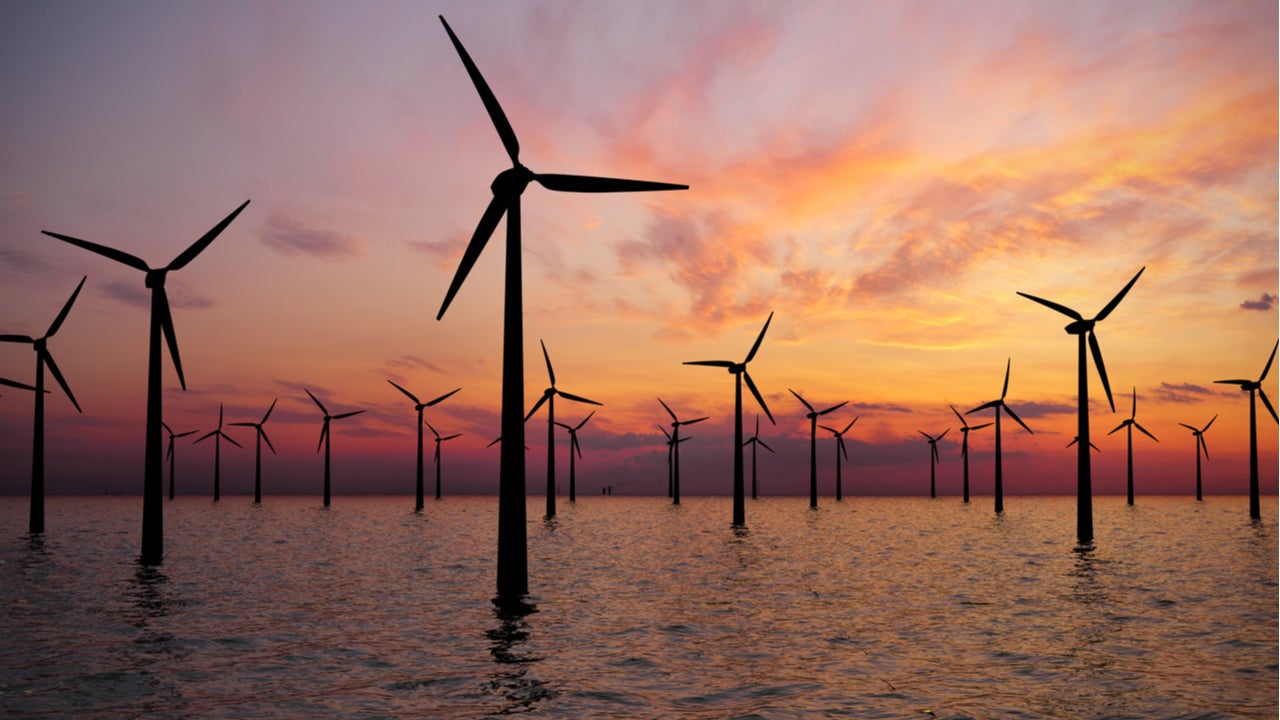 Managing environmental, social, and governance (ESG) issues is critical for power companies in 2021. Not only are investors, customers, and other stakeholders demanding lower carbon emissions, but companies that are not taking a holistic approach to sustainability will also fall behind.
Listed below are the key macroeconomic trends impacting the ESG theme in the power industry, as identified by GlobalData.
The declining cost of renewables
The cost of renewable energy declined exponentially in the late 2010s and into the 2020s due to technological advancements and large-scale deployment. Despite the Covid-19 pandemic, more than 260 GW of renewable energy capacity was added globally last year. This expansion can be explained by price competitiveness supported by favourable government policies.
According to Lazard's Levelised Cost of Energy (LCOE) Analysis, technologies including onshore wind and utility-scale solar continued to maintain competitiveness with the marginal cost of existing conventional generation technologies in 2020. Furthermore,  the cost of installation and maintenance of renewables, particularly wind and solar, became more competitive than thermal plants, even without subsidies. This is further anticipated to propel the penetration of renewable energy, eventually contributing to minimising CO2 emissions.
Diversification to manage emissions risk
The global effort to transform the power industry to more sustainable energy production based on renewable energies is already underway. It is driving the urgent need for divestment and diversification among utilities. Power companies are trying to maintain a strong operating and financial performance. They are also focusing on improving the quality of people's lives and addressing environmental problems guided by the principles reflected in the UN's Sustainable Development Goals (SDGs).
Diversifying into renewables helps utilities to protect themselves in the long run from political and economic downturns. Factors such as growing investments, favourable regulations for renewable, and advancements in energy storage are forcing traditional coal-fired utilities to embrace renewable generation.
Environmental taxes
Globally, governments have imposed various regulations on utilities related to air, water, and waste. Violation of these laws results in hefty penalties and, in some cases, cancellation of licenses. The additional cost aims to reduce emissions by motivating utilities to seek cleaner energy.
Carbon taxes are imposed on burning carbon fuels, including coal, oil, and gas. They are used as a tool to reduce and eliminate the use of fossil fuels. According to the World Bank, as of November 2020, 29 national jurisdictions globally have implemented carbon tax initiatives whereas seven national jurisdictions have implemented the Emissions Trading Systems initiative (ETS). Combined, it represents 8.2% of global greenhouse gases (GHG) emissions.
Carbon trading allows utilities to trade credits that permit a company or other entity to emit a certain amount of CO2. These are regulated by governments and are effective in tackling environmental problems. Carbon trading is gaining momentum in Asia, particularly in China and India.
Sustainable financing through regulated taxonomy
Considering ESG aspects while making investment decisions is a crucial trend being adopted across the power sector. It motivates investors to invest in sustainable themes. Recently, financial support for economic growth, considering social and governance factors, can be seen in the context of the European Union (EU) policy.
The European Commission has adopted a comprehensive Covid recovery package to help divert the flow of money towards sustainable activities across the region. The EU Commission is also preparing an IT tool to facilitate the use of the taxonomy, allowing users to identify environmentally sustainable economic activities.
This is an edited extract from the ESG (Environmental, Social, and Governance) in Power – Thematic Research report produced by GlobalData Thematic Research.