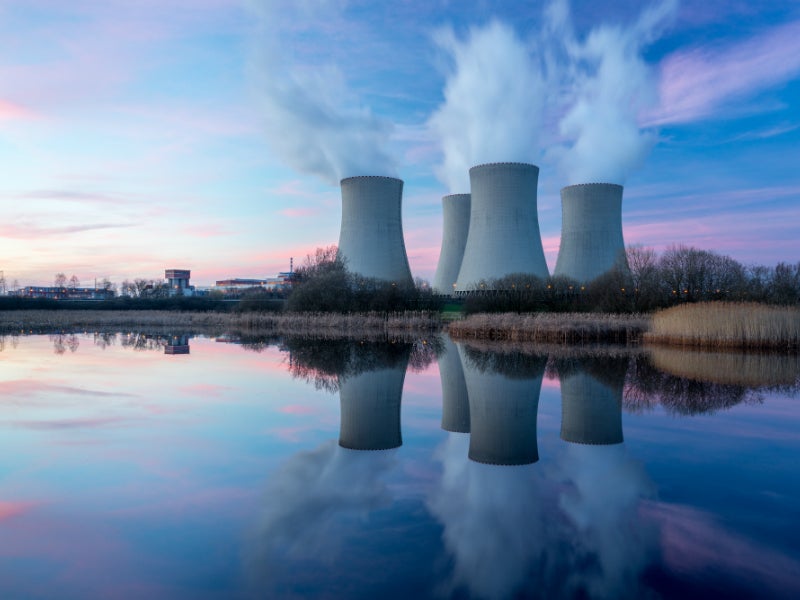 Stringent measures instituted by governments around the world have resulted in an economic slowdown, and consequently, have led to a decline in electricity consumption. Furthermore, load profiles have changed, wholesale power prices declined, and oversupply and grid reliability concerns have emerged. Apart from operational challenges, development and financing hindrances have placed the power sector's growth trajectory at risk in the short term.
The drop in electricity demand has been the single defining factor during the quarantine period, with various countries experiencing over double-digit percentage drop in demand. According to the US Energy Information Administration (EIA), the daily weekday electricity demand in the US over March and April decreased by 9% to 13% compared to the average annual demand. Similarly, countries in the European Union such as France, Italy, Spain, Germany and the UK have experienced sharp drops in demand.
The reduced power consumption has led to operators curtailing their plants or optimising plant outputs to match market demand. This trend is being witnessed in the nuclear power generation market. In the UK, the National Grid asked EDF to reduce power output from the Sizewell B reactor to help balance the grid. According to the World Nuclear Association, a drop in 10% to 20% in electricity generation is expected as various factors are expected to impact nuclear power generation.
Furthermore, country-level quarantine requirements are creating workforce challenges, which is impacting every aspect of the nuclear energy value chain from mining to waste disposal and plant decommissioning. Several under-construction projects across the world have been impacted by the unprecedented challenges caused by the pandemic. EDF and Rosatom, among other developers, have reported a slowdown in construction and potential disruptions to schedules for several projects.
The market for nuclear remains relatively strong, despite the waning interests in developed markets. New markets such as Bangladesh, Belarus, Turkey and the United Arab Emirates are emerging, who have plants under various stages of construction. The construction process is protracted and labour-intensive, requiring the participation of specialists from across the world, which is proving to be a challenge in the current scenario. Pre-Covid, the annual installed capacity was estimated to be 3.7GW in 2020 but the emergence of Covid-19 and its subsequent impact on the sector is expected to delay construction and commissioning proceedings, and as a result, post-Covid, the annual installed capacity is estimated to be 3GW.
Annual Installed Capacity (MW), Global
How well do you really know your competitors?
Access the most comprehensive Company Profiles on the market, powered by GlobalData. Save hours of research. Gain competitive edge.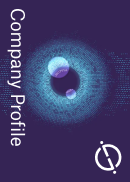 Company Profile – free sample
Thank you!
Your download email will arrive shortly
Not ready to buy yet? Download a free sample
We are confident about the unique quality of our Company Profiles. However, we want you to make the most beneficial decision for your business, so we offer a free sample that you can download by submitting the below form
By GlobalData
Covid-19 impact on the nuclear power value chain
Workforce disruption and low power demand, as a consequence of Covid mitigation measures, are some of the main factors impacting the value chain. Power generation has been recognised as essential services in many countries, and therefore, nuclear sector employees have been identified as key workers, vital for maintaining infrastructure and supporting power requirements. To adhere to the government guidelines and protect the best interests of their employees, plant operators have implemented various actions to facilitate continuity. Activities on construction sites are being reduced or stopped, and new working practices have been introduced, which are disrupting workflow.
Reactor operations and enforced changes
Working conditions: Given the nature of nuclear power, the industry is more advanced with its contingency planning than most industries. In countries where the lockdown is mandatory or advised, remote working has been implemented for all non-essential workers. In the US, Duke Energy, which operates 11 nuclear reactors, has instituted a contingency plan, where some staff is working remotely and has adopted actions such screening measures at reactors.
Other Covid-19 safety embedded measures implemented in plants across the world are altered work schedules, social distancing guidelines, thermal monitoring access points, and virtual communication whenever applicable. This has led to the drop in workforce availability, which can be quite overwhelming for workers onsite as their work schedules and routines could double up.
Reactor redundancies and decline in power output: The low demand for power has resulted in several plants going offline or being ramped down. EDF, a major nuclear plant operator, said that it expects generation to drop to 300 terawatt-hours (TWh) in 2020, down from its initial expectation of 375TWh to 390TWh before the outbreak. A decline in business activity and difficulty in adhering to its maintenance outage plan are some of the major factors, contributing to a decline in output. European countries such as Belgium, Ukraine, Sweden, Spain and the UK have seen delays in reactor restarts or reduced power output.
Several operators are using the period of low demand to carry out extensive maintenance work, whereas others continue to operate, which could be risky. In addition, the current downward pressure on market prices due to low demand is also restraining nuclear power output. In Sweden, two reactors at Vattenfall's Ringhals plant are idle because prices are below the breakeven level. According to the International Energy Agency, the global nuclear power output is estimated to decline by 2.5% in 2020 from 2019 due to weak demand and delays in planned maintenance, as well as the construction of projects.
Estimated Changes in Power Output, 2020
Outage management: Another critical aspect of operating a nuclear plant is conducting timely refuelling and maintenance outages. Refuelling of reactors is a challenge as this stage requires a large number of technicians working in close quarters, which creates a health risk. A nuclear reactor is refuelled approximately once every 18 to 24 months, depending on the reactor design. In addition to refuelling, tests and inspections of critical systems, and other safety work is carried out. According to the Nuclear Energy Institute (NEI), 32 nuclear power stations in 21 US states were planning to undergo essential refuelling outages in the first half of 2020. The lack of maintenance could see reactors either being taken offline in the interest of safety or operating at a lower capacity to conserve fuel, but in turn, could lead to operational and technical risk down the line.
Construction delays and re-orientation in regulatory approach
As with other power technology development initiatives, the construction of nuclear facilities has been impacted by Covid-19. Construction activities on sites are being reduced or stopped and new working practices are being introduced, which could prolong project development milestones. At the beginning of the pandemic, China had halted work on some reactors under construction and the imposed lockdown in the country is expected to make it difficult for the nation to achieve its target of 58GW by the end of the year.
Similarly, regulators have also altered their operations to adapt to the market disruptions. The United States Nuclear Regulatory Commission (NRC) has allowed lower-risk activities and facility walkthroughs to be conducted over video calls accompanied by electronic submission of documents. In addition, the NRC has been exploring opportunities to issue exemptions and amendments to tasks and other technical specifications.
Similarly, the UK's Office for Nuclear Regulation, the Finnish Radiation and Nuclear Safety Authority and the Canadian Nuclear Safety Commission have begun issuing exemptions for work-hour limits, reduced staff onsite, alongside enabling operators to revise shift patterns, implement alternative ways of communicating with control room personnel and asking essential staff to live onsite temporarily. Such measures are integral to ensure the safety of staff and business continuity without compromising on the needs of the community.
Closure of mines
The Covid-19 pandemic triggered a curtailment in the supply of uranium as top producers suspended production and closed their mines. On 7 April, Kazatomprom, Kazakhstan's state-owned uranium production company announced that it would reduce the number of staff onsite to minimum possible levels and all non-essential staff would return home. These measures were expected to remain in place for three months and a reduction in production volumes is expected. The company expects its annual uranium production volume for 2020 to decrease by up to 4,000 tonnes of uranium (tU) from previous expectations of between 22,750tU to 22,800tU.
Similarly, in the Cigar Lake mine in northern Saskatchewan, Canada, production was temporarily suspended during the Covid-19 pandemic with the workforce onsite declining from approximately 300 to 35. In addition, production was suspended at the McClean Lake uranium mill, where ore from Cigar Lake is normally processed. Mining activities, including uranium mining, was suspended in South Africa. However, from the end of April, mines were allowed to open but could only operate at 50% capacity. The Rössing Uranium mine in Namibia and Lance Project in Wyoming, US, have discontinued normal mining operations. The suspension of mining activity is not expected to create performance disruptions like in coal or gas plants as nuclear reactors are expected to have significant stock onsite.
The main danger posed by coronavirus for the nuclear industry is the lack of workforce to carry out maintenance checks and refuelling procedures, which are being interrupted. Postponing outage plans could lead to a significant number of reactors being taken offline later on, during a period where demand is high like in winters. Furthermore, periodic maintenance checks are necessary, given the detrimental impacts of system failure and radiation leakage from reactors.
The lean workforce at operational reactors should also be capable of handling any potential issues that could emerge and work for an extended period of time. Overall, the nuclear power industry is resilient and have established more stringent measures as a result of mishaps from previous years. Moving forwards, the lessons learnt from the Covid-19 pandemic could result in the establishment of new and more comprehensive response measures for enhanced safety and business continuity.