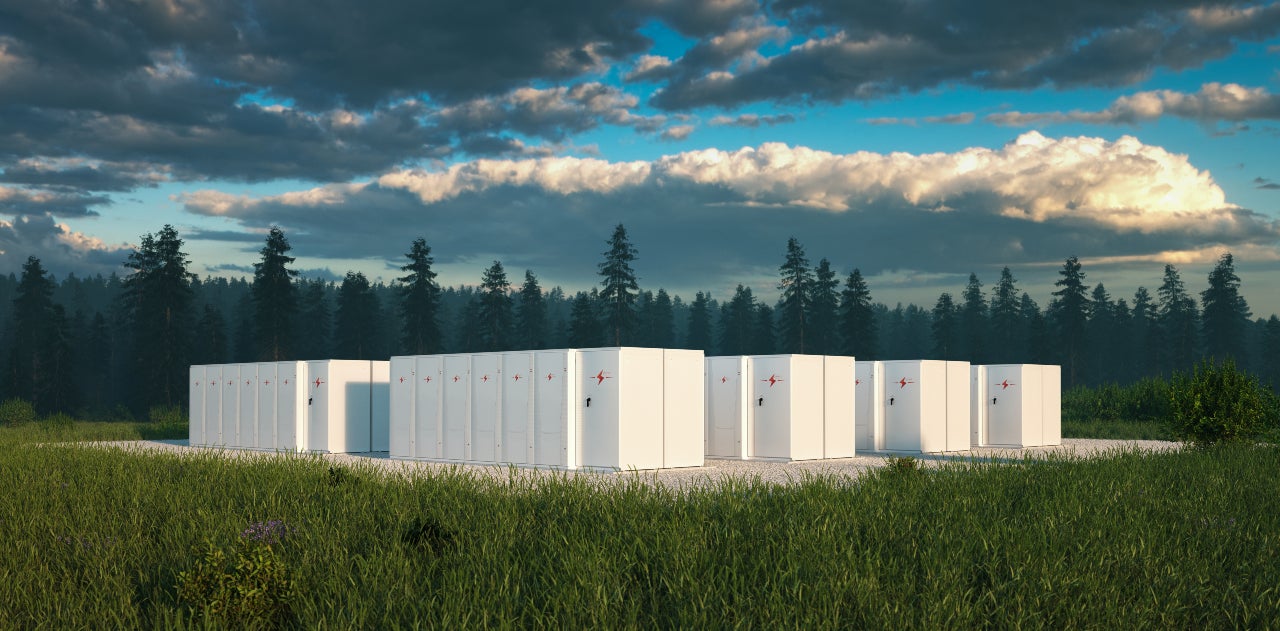 The global battery energy storage is expected to reach $11.04bn in 2025, with the market increasing by close to $5bn, over the forecast period up to 2025. Global power sector transformation amid concerns over climate change, the volatility of fuel import prices, increased competition, declining costs, and suitable policy instruments have supported the proliferation of renewable energy across the world. However, shares of renewables increase and the drive to decarbonise other sectors such as transport and buildings will support the use of energy storage technologies to develop a resilient and sustainable power network.
According to GlobalData, a leading data and analytics company, the role of battery storage is expected to grow significantly, as the technology will be crucial in escalating the deployment of renewables. Battery storage offers the flexibility required by the grid to support the integration of variable power generation from renewables. Declining costs and improved performance indices are creating new economic opportunities for battery storage. Apart from its use for reserve capacity and frequency response at the utility-scale, battery storage is gaining prominence in behind the meter and off-grid applications, particularly in distributed generation systems.
The company's latest report 'Battery Energy Storage System, Update 2021 – Global Market Size, Competitive Landscape, Key Country Analysis to 2025' reveals that battery industry growth, improved accessibility, and supportive policies are making battery storage highly competitive to play an integral role in the transition to a low-carbon future. With countries proposing power mix diversification and self-sufficiency, battery storage will enable high shares of renewable energy integration into the grid and can help transform the whole energy sector.
GlobalData's report finds that the global market is expected to grow substantially over the forecast period, with Asia-pacific leading the market. The Asia-Pacific market is estimated to reach $6.01bn in 2025, accounting for 54% of the global market value. Asia-Pacific will continue to lead the market, with countries such as China, Japan, South Korea, and Australia propelling the regional market. Investments will be made to increase the penetration of renewable energy, improve system flexibility and resilience, and provide auxiliary services in their respective national grids. Grid transformations, improving electrification rates, and electricity provisions for the rapidly growing population would create market opportunities for energy storage.
Similarly, the market in EMEA and the Americas is expected to grow to reach $3.16bn and $1.87bn in 2025. South and Central America will witness an increase in renewable energy technology deployment and rapid population growth. However, the lack of good grid infrastructure will push for the adoption of battery storage technologies. Within Europe, renewables are becoming a mainstay of the power sector and are also being used in other sectors such as transport and heating, which could raise concerns over grid stability and resilience. Within Africa, the lack of a robust grid network, limited technology deployment, and over-reliance on expensive diesel generators make a strong case for small-scale solar PV or wind or hybrid technologies, backed by a storage component, which improves system reliability. In the Middle East, renewables are slowly gaining momentum and battery storage is a viable option in facilitating the achievement of the region's sustainable energy goals.
The energy storage market in China was valued at $950.4m in 2020. The demand for BESS is projected to increase in the near future as a result of renewable integration, load growth, inflexible generation, and varying loads. The proposal to increase the usage of electric vehicles will require increased flexibility and augmentation of the power grid. It is estimated to reach an aggregate value of $3.22bn in 2025.