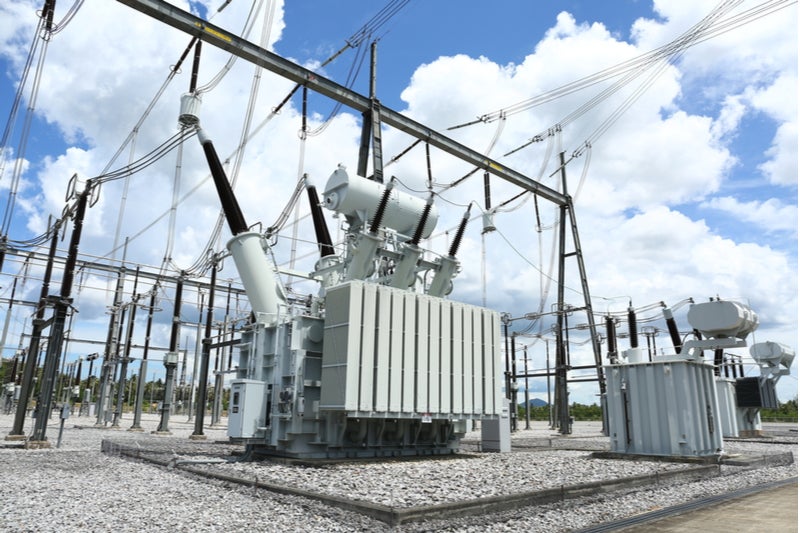 The global distribution transformers market is estimated to grow at a compound annual growth rate (CAGR) of 2.25% to reach 15.4bn in 2023.
Rapid urbanisation, economic growth, rising middle-class incomes, growing demand for electricity, environmental concerns, and asset efficacy and reliability are expected to propel the global distribution transformers market.
According to GlobalData, there are several changes being witnessed in the power sector, as a consequence of climate change, declining price trends, resilience and reliability issues, and electrification of other sectors such as transport.
Developing nations are working towards improving access to electricity by expanding the grid while supporting the transition towards renewable sources. In developed nations, challenges emerge from the integration of smart technologies and increased dependency on an ageing grid, which poses security and reliability risk. Electricity consumption and economic growth are heavily interlinked, with secure electricity supply, crucial for strong industry performance, which enhances the economy of a country. Increased market activity within countries in South East Asia and MEA (the Middle East and Africa) are contributing to the demand for distribution transformers in their respective regional markets.
The company's latest report 'Distribution Transformers Market, Update 2019 – Global Market Size, Competitive Landscape and Key Country Analysis to 2023' reveals that evolving technologies, growing demand for electricity, emission concerns, and supportive policies are spurring grid development projects.
Countries are promoting the deployment of sustainable energy sources; in particular distributed generation technologies such as solar, batteries, electric vehicles, which would result in two-way power flows at the distribution/low voltage level, which would require distribution transformers capable of handling two-way power flows for optimal grid performance. The growing role of renewables for power generation would require grid assets, which provide flexibility without compromising on the reliability of grid network systems.
Distribution transformers market, region, aggregate market value ($bn), 2014–2018 and 2019–2023
Source: GlobalData, 2019
GlobalData's report finds that the growth of the global market is expected to slow down in the forecast period (2019–2023), with major nations shifting focus from large scale deployment to transformer replacements. Nevertheless, countries in South East Asia, the Middle East, and Africa are likely to witness distribution transformer capacity additions, to support their development objectives.
The Asia-Pacific is expected to continue leading the market, accounting for 49.9% of the market in 2023. Grid expansion and upgrades, growing demand for electricity and increasing adoption of renewables are primary factors contributing to the large market. China and India with their strong economic growth, increasing population, and drive to become global manufacturing hubs are two of the largest markets in the world. The market was valued at $7.22bn in 2018 and is likely to grow at a CAGR of 1.8% to reach $7.66bn in 2023, supported by development objectives in emerging nations.
Americas and Europe, Middle East, and Africa (EMEA) are estimated to account for 27.4% and 22.6% of the market, respectively. Market liberalisation in various South American countries has facilitated private sector investments in the development of the distribution grid.
Rural sector development in Brazil, Argentina and Uruguay present a viable opportunity for distribution transformers market growth. However, the largest impact is to come from the US market, which is primarily driven by the need for replacements. In the EMEA, well-developed countries in Western Europe, similar to the US, would need to replace transformers, whereas developing countries in Africa and the Middle East are expected to deploy transformers at large scale.
China is the largest market for distribution transformers and will continue to do so over the forecast period. Ramping up industrial production, increasing access to electricity, and large-scale generation capacity addition, contributed to China becoming the largest power market in the world. Recent development plans indicate significant investments to be made in augmenting the grid and increasing network grid capacities, to sustain the growth in power generation as well as demand for electricity, which is likely to drive the market to reach $4.23bn in 2023.
The US is estimated to be the second-largest market for distribution transformers accounting for 20% of the market in 2023. The grid in the US is rapidly ageing and the country is exposed to force majeure conditions, which are prompting utilities to undertake grid strengthening initiatives. The government has established favourable policies and facilitated research and development, which has contributed to the formation of a power system based on renewables and other distributed generation technologies. The momentum gathered by renewable energy deployment along with the digital transformation of the distribution network commenced by electric utilities indicates a significant market potential for smart distribution transformers. The market is expected to grow at a CAGR of 1.96% to reach a market value of $3.08bn in 2023.