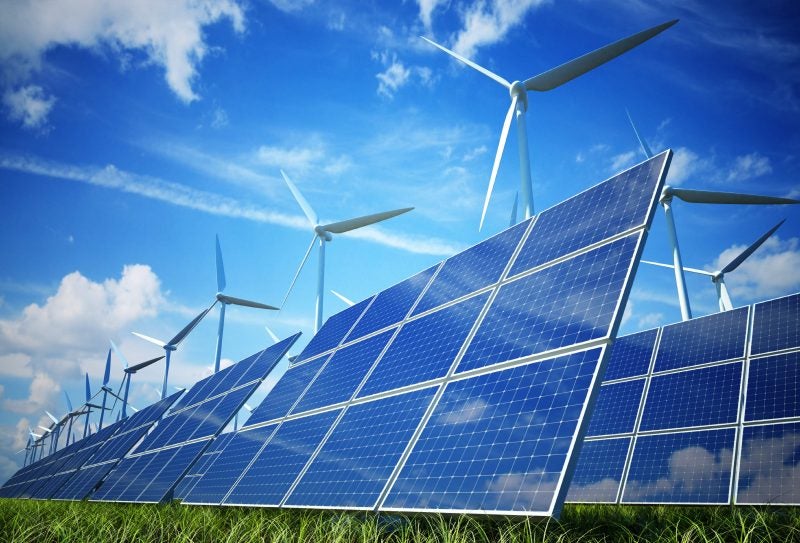 Non-hydro renewable power is expected to show the highest growth rate, registering a compound annual growth rate (CAGR) of 16%, solar and wind being the major contributors in the renewable energy mix according to GlobalData, a leading data and analytics company.
The company's latest report 'Chile Power Market Outlook to 2030, Update 2019 – Market Trends, Regulations, and Competitive Landscape' reveals that installed non-hydro renewable capacity in Chile increased from 0.03 Gigawatt (GW) in 2000 to 4.5 GW in 2018, at a CAGR of 31.5% and is expected to reach 27.5GW by 2030 at a CAGR of 16%.
GlobalData industry analyst Piyali Das says: "Thermal power is used as the primary source of power generation followed by the hydropower, contributing about 53.7% and 30.6% of installed capacity in 2018 respectively. However, the increase in thermal resources in power generation has been a source of concern due to climate change obligations. Chile is thus focusing more towards renewable sources to diversify the country's energy mix."
Das continues: "The country has already recorded high growth rate in the renewable energy sector during 2000-2018 and is expected that the growth of renewables will increase the share of gas-based power to back up the fluctuations.  As per the Energy 2050 Roadmap, Chile has to reach the renewable target of 20% by 2025, 60% by 2035 and 70% by 2050. The country is on track to achieve its target and recently started investing in energy storage technologies and expansion of transmission lines. Recently, Chile's power grid coordinator, Coordinador Eléctrico Nacional (CEN) has awarded grid expansion projects to four companies in a public auction. The gradual coal phase-out program has also led to an agreement in January 2018 between the government and the utilities AES Gener, Colbun , Enel and Engie to scrap all their coal projects. ENGIE group has also recently commissioned a 2 MWh lithium-ion battery energy storage system in Chile to support renewable energy development."
In Chile, solar PV energy and wind energy are the constant factors that are leading the renewable energy sector to maintain their targets. To avoid any congestion of such a huge flow of power, there was an interconnection of two grid systems. In November 2017, the interconnection of the northern power grid SING to the central power grid SIC became operational as the National Electric System and is now responsible for the supply of energy to more than 97% of the national population.
GlobalData's report also reveals that: "In terms of capacity share, non-hydro renewable power technologies accounted for a share of 19.1% in 2018. Among the renewables, solar and wind contributed 9.7% and 6.5% to the country's power mix in 2018."