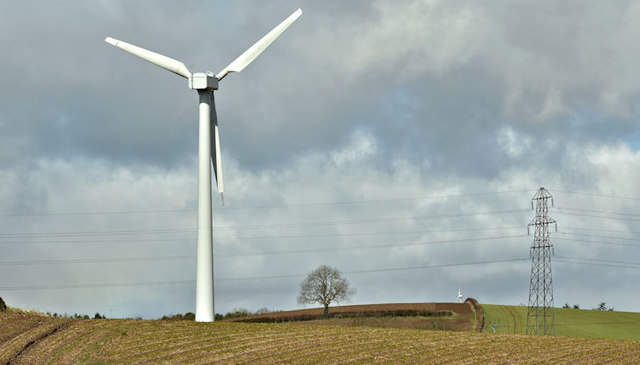 Renewable energy (excluding hydropower) is set to account for 65% of the total installed capacity in Ireland in 2030, according to a recent report Ireland Power Market Outlook to 2030, Update 2019 – Market Trends, Regulations, and Competitive Landscape by GlobalData, a leading data and analytics company.
Power Market, Ireland, Cumulative Installed Renewable Power Capacity (GW), 2000-2030
Source: GlobalData, Power Database
According to the report, installed renewable capacity in Ireland increased from 0.1 Gigawatt (GW) in 2000 to 3.8 GW in 2018, at a compound annual growth rate (CAGR) of 20.4%, accounting for 35% of the installed capacity in 2018. In the period 2019-2030, the renewable energy capacity is further expected to grow at 8.1% CAGR to reach 9.6 GW. Offshore wind power is expected to register the highest growth among renewables during the forecast period. The segment is expected to grow at 48.8% CAGR to reach 2GW in 2030 from 25.2 MW in 2019. Solar PV capacity is slated to grow at 43% CAGR over the forecast period to reach 1.2GW in 2030 from 24.8 MW in 2019. Onshore wind will experience a moderate growth of 4% CAGR over the forecast period to reach 5.8 GW in 2030, or 40% of overall generation mix compared to 32% in 2018.
The government's plan of countering carbon emissions includes phasing out coal power plants with renewable capacity additions and promoting energy storage systems for a steady flow of power.
Gas-based thermal power dominated the Irish power mix in 2018, with a 35% share of the total installed capacity, followed by onshore wind with 32%. The share of gas-based capacity is expected to be reduced to 22% by 2030 and expected to cater to the bulk of base-load generation once coal-fired plants are phased out in 2025.
Power Market, Ireland, Cumulative Installed Capacity by Fuel Type (%), 2018
Source: GlobalData, Power Database
Ireland's phasing out of coal-fired power plants out by 2025 and the reduction in the share of gas-based power will result in massive renewable capacity addition, especially the offshore wind and solar PV segments in the next 10 years. This in turn will result in increased investments in grid modernisation and opening up of new markets for energy storage systems for tackling grid fluctuations resulting from intermittent renewable energy and ensuring a steady supply of power.