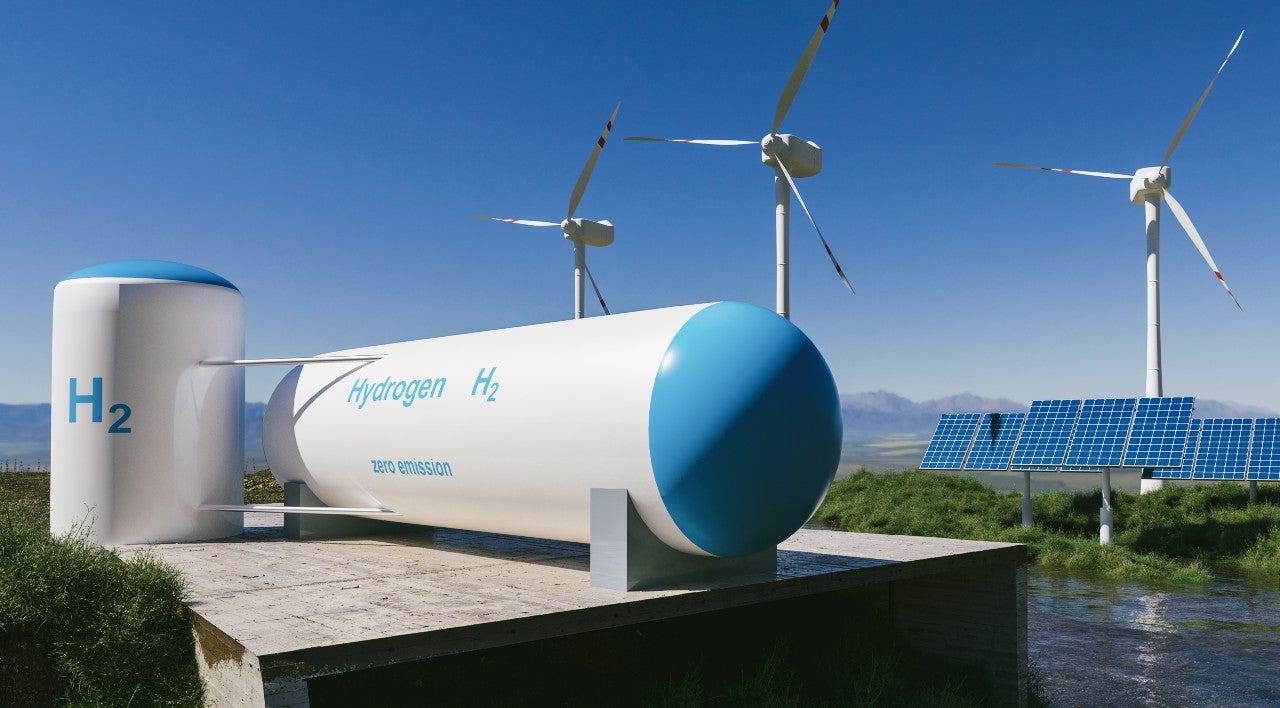 Hydeal aims to generate green hydrogen from the Iberian Peninsula by 2022
A group of 30 companies has unveiled an initiative to deliver 100% green hydrogen across Europe at €1.5 ($1.8) a kilogramme, inclusive of transmission and storage costs, before 2030.
The group that launched the Hydeal Ambition consists of solar developers, electrolysis manufacturers and contractors, gas transmission systems operators (TSOs), energy groups, infrastructure funds and consultants.
The firms are:
Solar developers: DH2/Dhamma Energy (Spain), Falck Renewables (Italy), Qair (France)
Electrolysis OEMs, engineering and EPC providers: McPhy Energy (France), Vinci Construction (France), Envision Digital (Singapore)
Gas transmission systems operators (TSOs): Enagas (Spain), OGE (Germany), Snam (Italy), GRTgaz (France), Terega (France)
Energy and industrial groups: EPH/Gazel Energie (Czech Republic/France), Naturgy (Spain), Hydrogene de France (France)
Infrastructure funds: Cube, Marguerite, Meridiam
Consultants and advisers: European Investment Bank, CVA, Clifford Chance, Cranmore, Finergreen
The group expects that the production of green hydrogen generated by solar-driven electrolysis from the Iberian Peninsula will begin in 2022.
It said the ambition is to achieve 95GW of solar and 67GW of electrolysis capacity by 2030 to deliver 3.6 million tonnes of green hydrogen annually to users in the energy, industry and mobility sectors through the gas transmission and storage network.
The group said this equates to the energy equivalent of 1.5 months of oil consumption in France.
A phased approach is anticipated with first deliveries in Spain and the southwest of France, followed by an extension towards the east of France and then Germany.
A series of projects and partnerships are currently being launched involving several of the 30 participants of Hydeal Ambition, with a first initiative expected within a year in Spain, based on a portfolio of solar sites with a capacity of close to 10GW.
Hydeal is the latest alliance formed that aims to produce green hydrogen at scale.
In December, Green Hydrogen Catapult was announced. It is a seven-team consortium, which includes Saudi Arabia-based Acwa Power, and aims to drive the cost of green hydrogen below $2 a kilogramme by 2026.
The $2/kg level is estimated as the price at which the carbon-free gas will become an attractive alternative to fossil fuels. Green hydrogen typically costs between $2.5 and $9.5/kg.
The other members of the consortium are:
Orsted (Denmark)
Snam (Italy)
Iberdrola (Spain)
CWP Renewables (Australia)
Envision (China)
Yara (Norway)
Unlike the so-called grey or blue hydrogen, green hydrogen is produced through the electrolysis of water using renewable energy, which limits carbon emissions throughout the production process.
This article is published by MEED, the world's leading source of business intelligence about the Middle East. MEED provides exclusive news, data and analysis on the Middle East every day. For access to MEED's Middle East business intelligence, subscribe here.